Things are worst in Surrey, where the average price of a pint is over a pound more than is thought reasonable
Visitors to London can sometimes be surprised by the eyebrow-raising price of a pint in the capital's pubs. Londoners venturing outside the south east also often raise their eyebrows when getting a drink, albeit for different reasons, being delighted to receive significant change when buying a beer with a fiver.
YouGov asked more than 40,000 Britons what they considered to be a reasonable price for a pint at the pub* and compared the public's opinion against the average prices of pints across the nation as reported by the Good Pub Guide 2018.**
The results show that national average price that Brits think is "reasonable" to pay for a pint is £3.00 – 60p lower than the usual cost of an actual pint.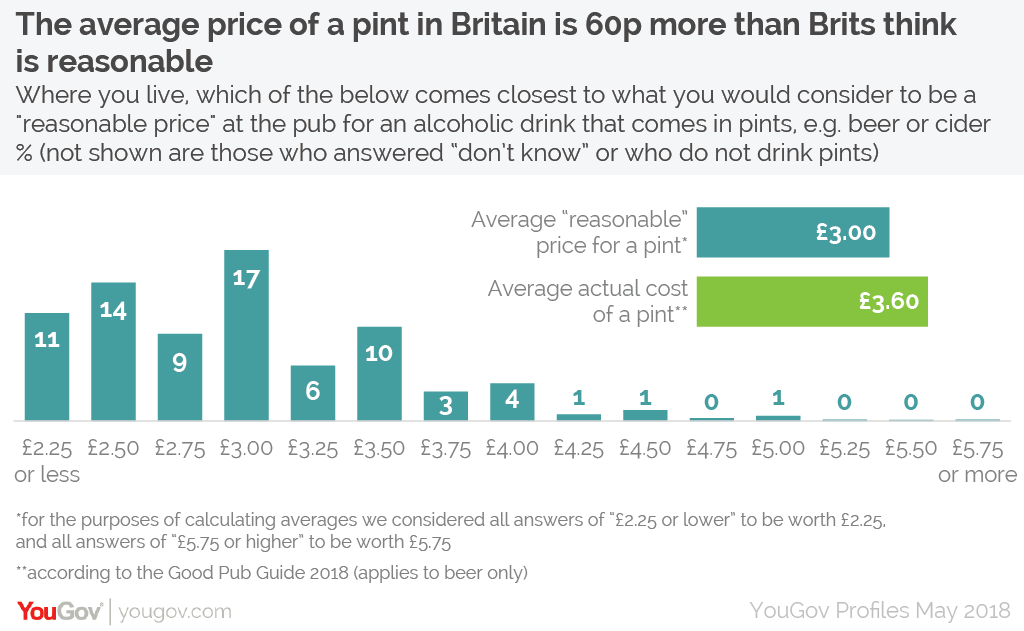 The place with the greatest difference between perception and reality is in Surrey. At £4.40, the county has the most expensive pints in the county, however Surrians think the average reasonable price for a pint is £3.36 – more than a pound lower.
By contrast, the place with the smallest difference is Herefordshire. Here the average pint will set you back £3.31, only 30p more than the average reasonable price. (In Yorkshire, the other area with the joint-cheapest pints, the difference is 47p).***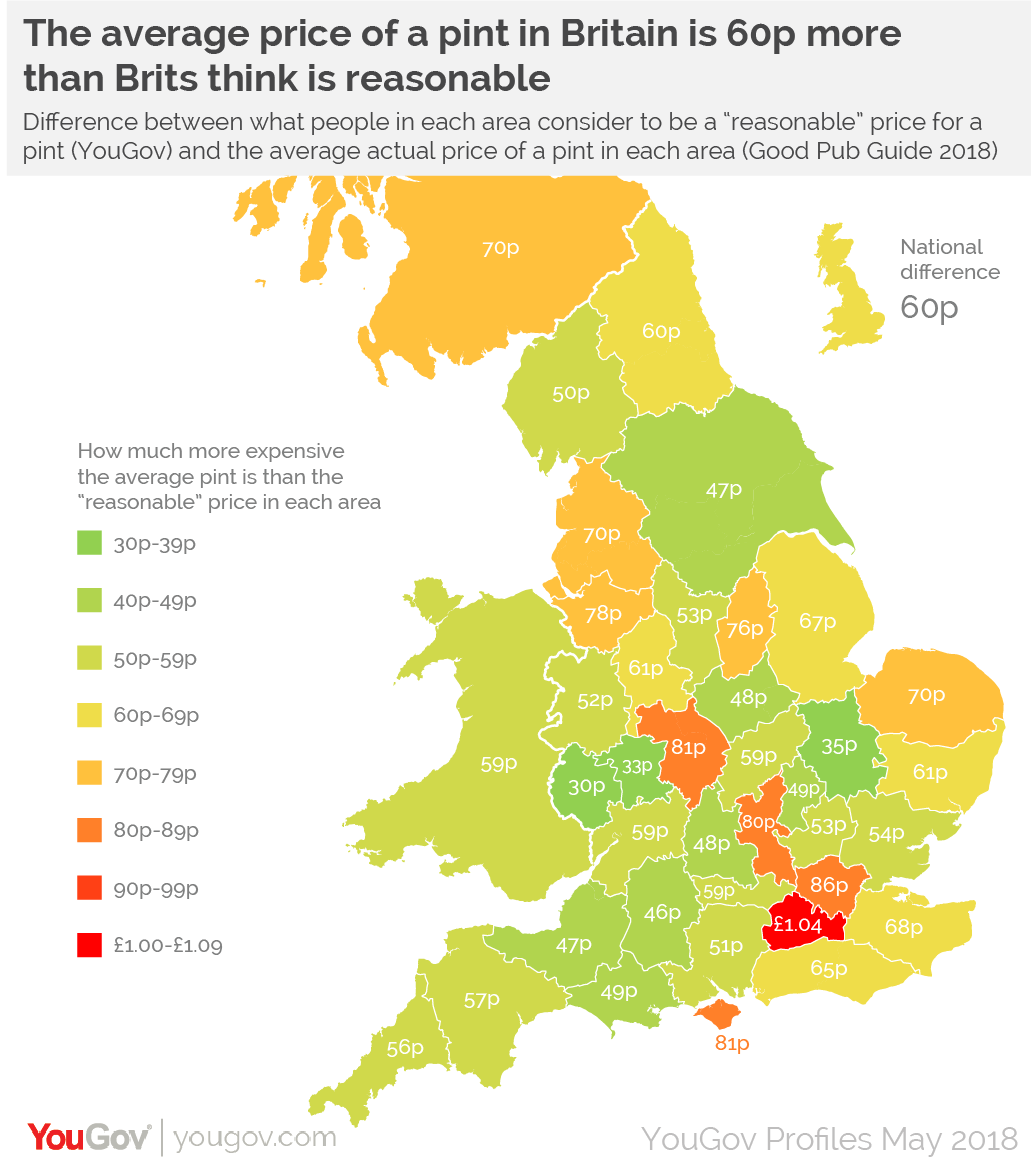 While Herefordians and Yorkshiremen might have the cheapest pints, it is the residents of Northumbria and Lancashire that have the cheapest expectations. In both of these areas the average perceived "reasonable" price for a pint is just £2.80.
Photo: Getty
Learn more about YouGov Profiles
*For the purposes of calculating averages we considered all answers of "£2.25 or lower" to be worth £2.25, and all answers of "£5.75 or higher" to be worth £5.75.
**Please note, the Good Pub Guide average price of a pint refers to beer only, while the YouGov question refers to all drinks that come in pints and so will include cider.
***YouGov has followed the geographical classification of areas used by the Good Pub Guide 2018 which merged some counties together, i.e. the four counties in Yorkshire; the three counties in Northumbria; East and West Sussex; Leicestershire and Rutland; Somerset and Bristol; West Midlands and Warwickshire; and Lancashire, Manchester and Merseyside.