Latest YouGov Westminster voting intention figures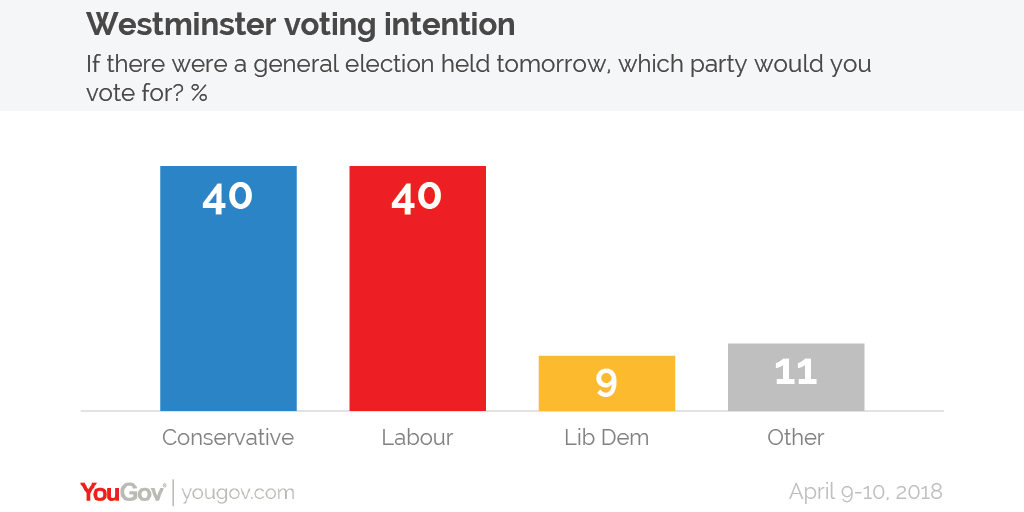 The latest YouGov/Times voting intention survey sees the Conservatives on 40% (from 42% in last week's poll) and Labour on 40% (from 41%).
Elsewhere, Liberal Democrat voting intention stands at 9% (from 7%) while 11% would vote for other parties (from 10%).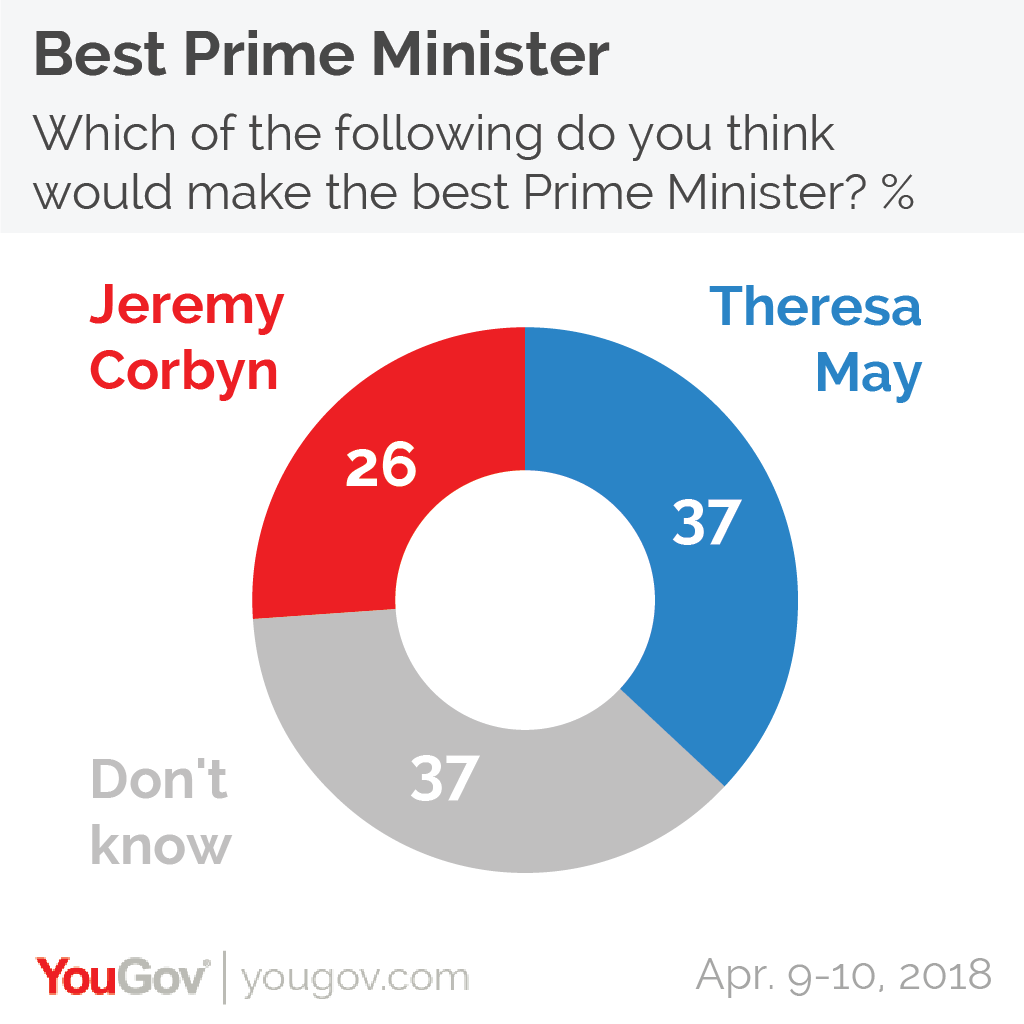 On who would make the best Prime Minister, 37% of people prefer Theresa May while 26% favour Jeremy Corbyn. A further 37% can't choose between the two.
Our tracker data on the three most important issues facing the country reveals a sudden spike in the proportion of people choosing "crime", with 27% of Brits choosing this option compared to 19% last week and 13% the week before. This is the highest level since the London riots of 2011, and follows significant coverage of a rise in violent crime in London in recent weeks.
(Please note that the wording of the issues tracker has changed slightly over the years and we have added and removed different options, usually in response to events).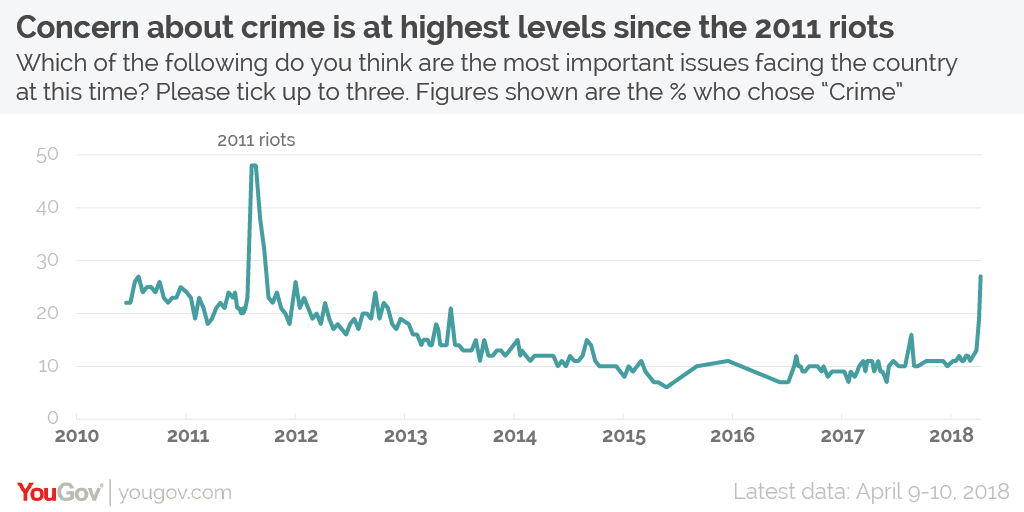 Image from Getty