New YouGov Omnibus research finds that business and the public agree on the matter
The saying goes that the customer is always right. Implicitly this would mean that the relationship between a business and their customers is the most important. But what about a company's employees? After all, a business cannot operate without its workers. And some customers can be plain crazy.
So which of the two should a company value most highly? New YouGov Omnibus research put the dilemma to more than 3,000 members of the public and 2,000 business decision makers.
The public's view
Half of the population at large (50%) think a business should value its staff most highly, compared to 40% who reckon its customers should take higher priority. A further 1% say "someone else" while 9% answer "don't know".

Age seems to play a key factor in how people feel. The younger people are the more likely they are to say staff, with 64% of 18-24 year olds giving this answer, compared to only 35% of those aged 65+. Similarly, the oldest age group are by far the most likely to say businesses should value their customers most highly – 60%  – a figure which drops with each age group to just 22% of the youngest Brits.
This holds true even when accounting for a person's employment status. While it is understandable that people in work are more likely than those who are not working to think a business should value their staff the most highly, there is still a noticeable age trend and in fact this gap closes as Brits get older.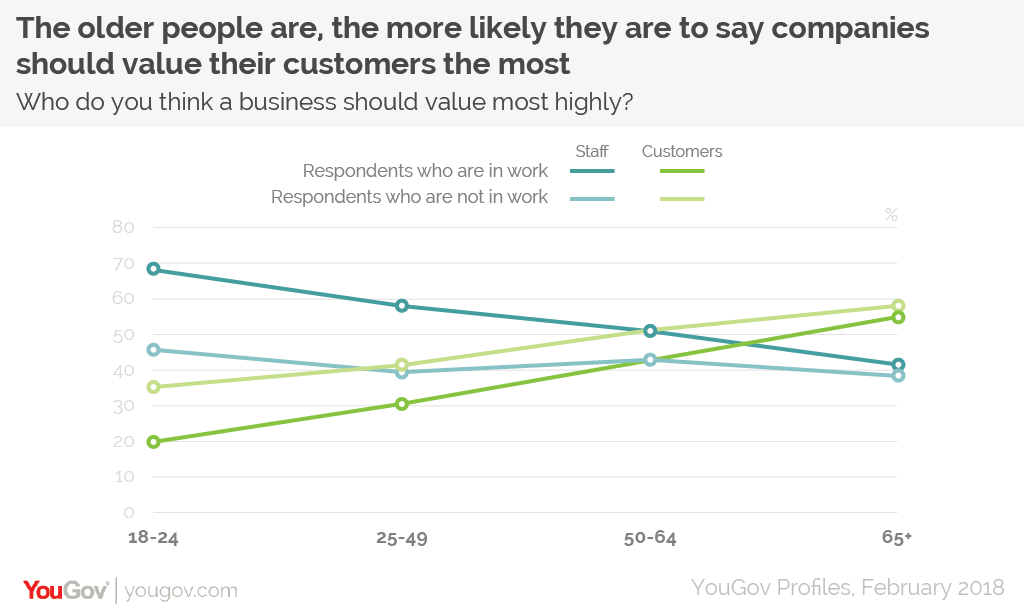 The business view mirrors the public's
YouGov Business Omnibus's research among more than 2,000 British organisational decision makers shows that, overall, the business view mirrors that of the general public: 50% say they should companies value their staff most highly and 44% believe the same of customers.
However, these results vary by industry. The most pro-staff sectors are transportation & distribution, and construction. Here, 59% of business decision makers say that companies should value their staff most compared to 37% who believe they should value their customers most.
In only two industries are decision makers more likely to say businesses should value customers more than staff: finance and accounting (57% vs 37%), and retail (52% vs 40%).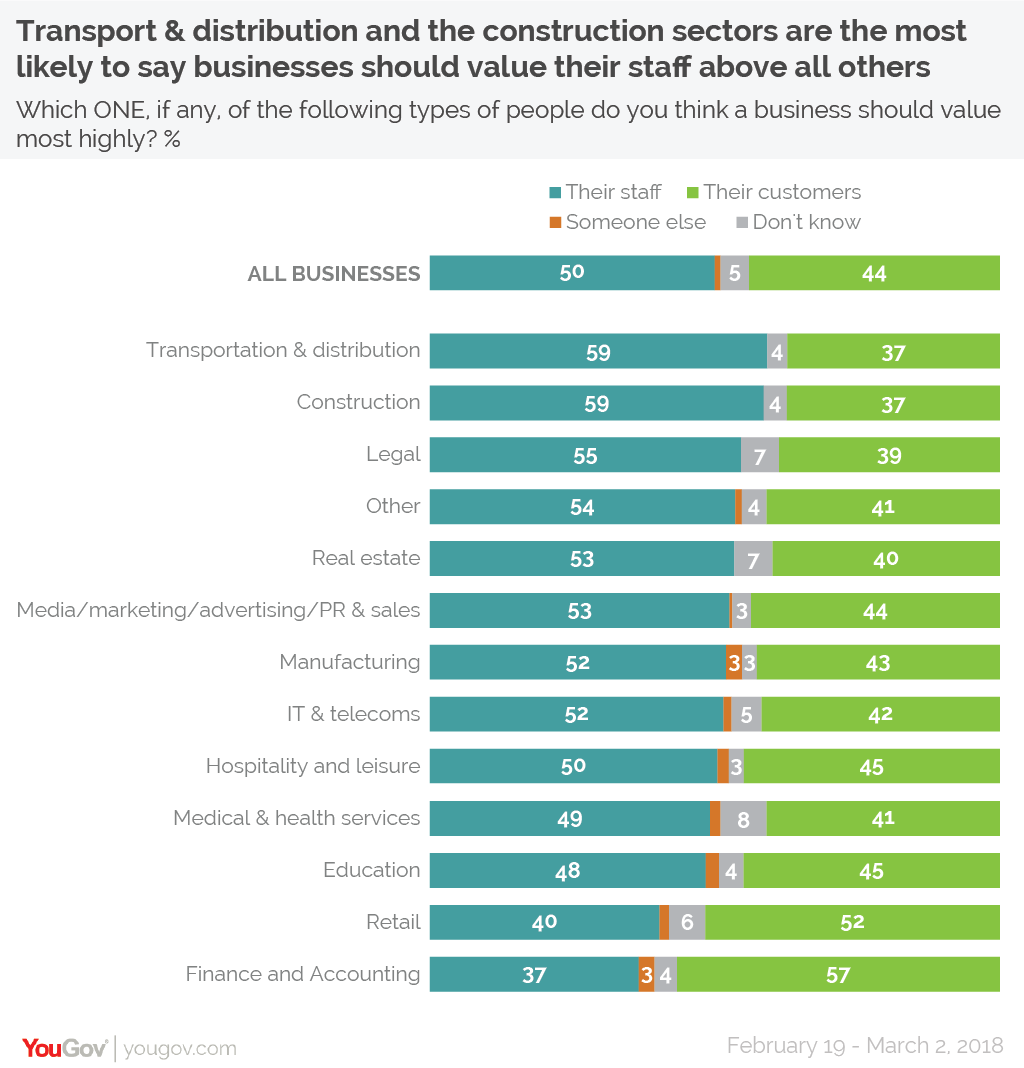 Photo: Getty
See the results among the general public here and among business decision makers here