Latest YouGov Westminster voting intention figures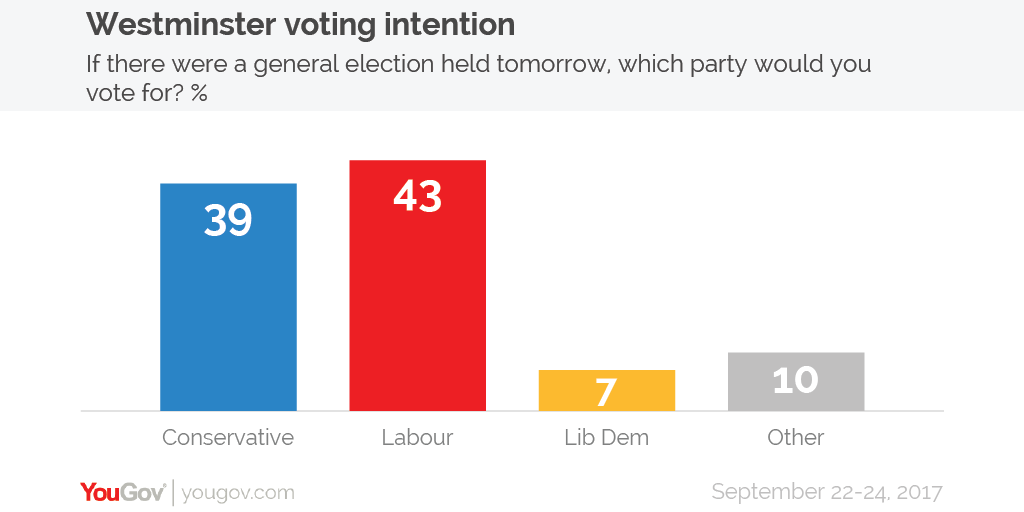 As Labour conference in Brighton draws to a close the latest YouGov/Times voting intention survey sees the party leading their Conservative rivals by four points. Voting intention for Labour stands at 43% (from 42% in our last voting intention survey two weeks ago) while the Conservatives find themselves on 39% (from 41%).
Elsewhere, Liberal Democrat voting intention stands at 7% (unchanged a fortnight ago) while 10% would vote for other parties (from 9%).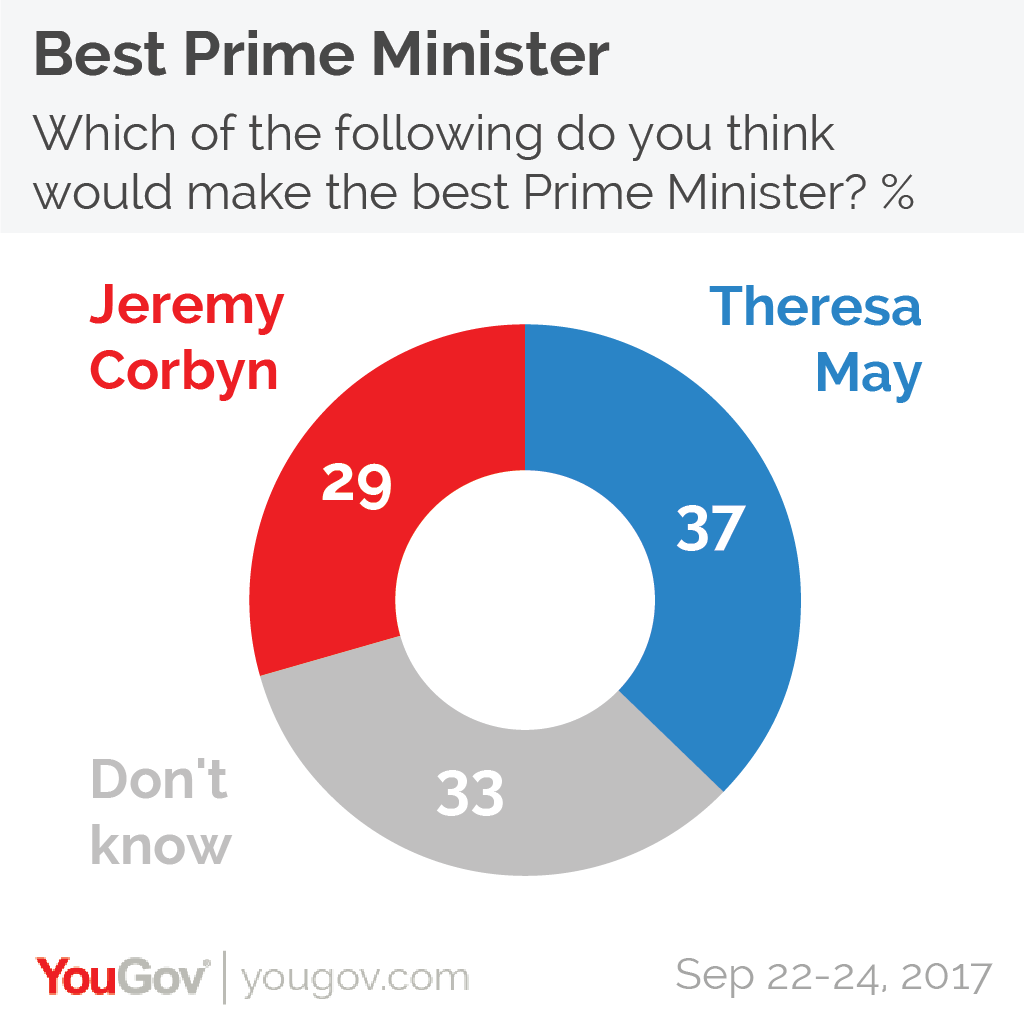 While Labour supporters will doubtless be cheered to see the party retaining their lead over the Tories, Jeremy Corbyn continues to trail behind Theresa May as the person Britons view as the best Prime Minister. Currently, 37% of people believe May would be a superior PM, while 29% say Corbyn would be better. A further 33% can't choose between them.