Latest YouGov Westminster voting intention figures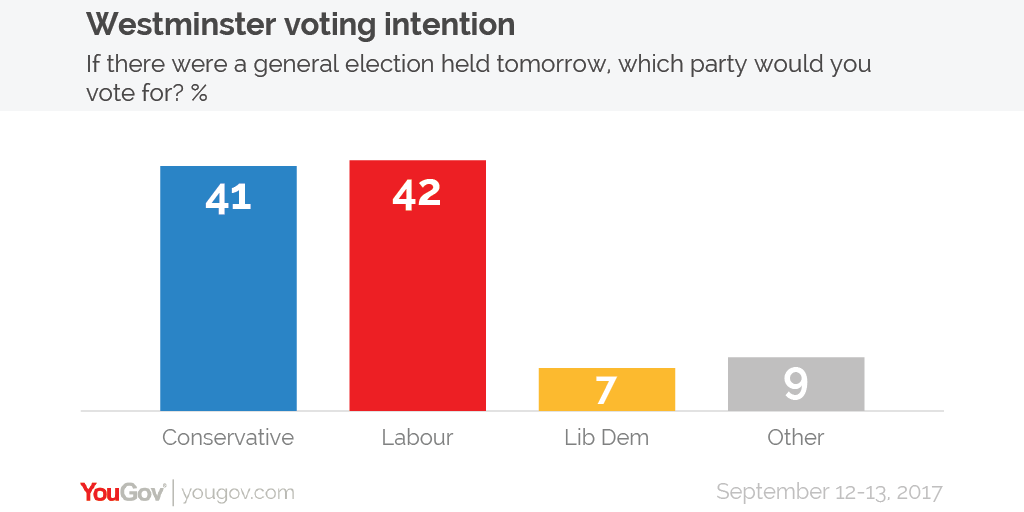 The latest YouGov/Times voting intention survey sees voting intention figures for Labour and the Conservatives unchanged on two weeks ago, at 42% and 41% respectively. The Labour lead over the Conservatives remains at one point.
Elsewhere, Liberal Democrat voting intention stands at 7% (from 6% at the end of August) while 9% of people would vote for other parties (from 10%).