Traditional tour operators need to adapt and modernise their offerings to attract younger holidaymakers
The Millennial Travellers report indicates that millennials are more likely than their elder counterparts to have an interest in city breaks, activity/sports holidays and cultural vacations. They are also far more likely to take responsibility for the overall planning and itinerary of their trip, using brands such as Airbnb and booking flights independently to cut costs.  
YouGov BrandIndex data points to these emerging demographic distinctions when it comes to booking holidays and breaks. Looking at the Attention scores – whether someone has heard something positive or negative about a brand in the last fortnight – for various holiday and hotel brands' among millennials, Airbnb is out in front with a score of +23, ahead of booking.com (+12), Thomas Cook (+10) and Virgin Holidays (+8)
This is also replicated in these brands' Word of Mouth (WOM) score which looks at whether someone has talked about a brand with family or friends. On this metric, Airbnb again is way out in front on +25, ahead of booking.com (+10), Thomas Cook (+6) and Virgin Holidays (+4).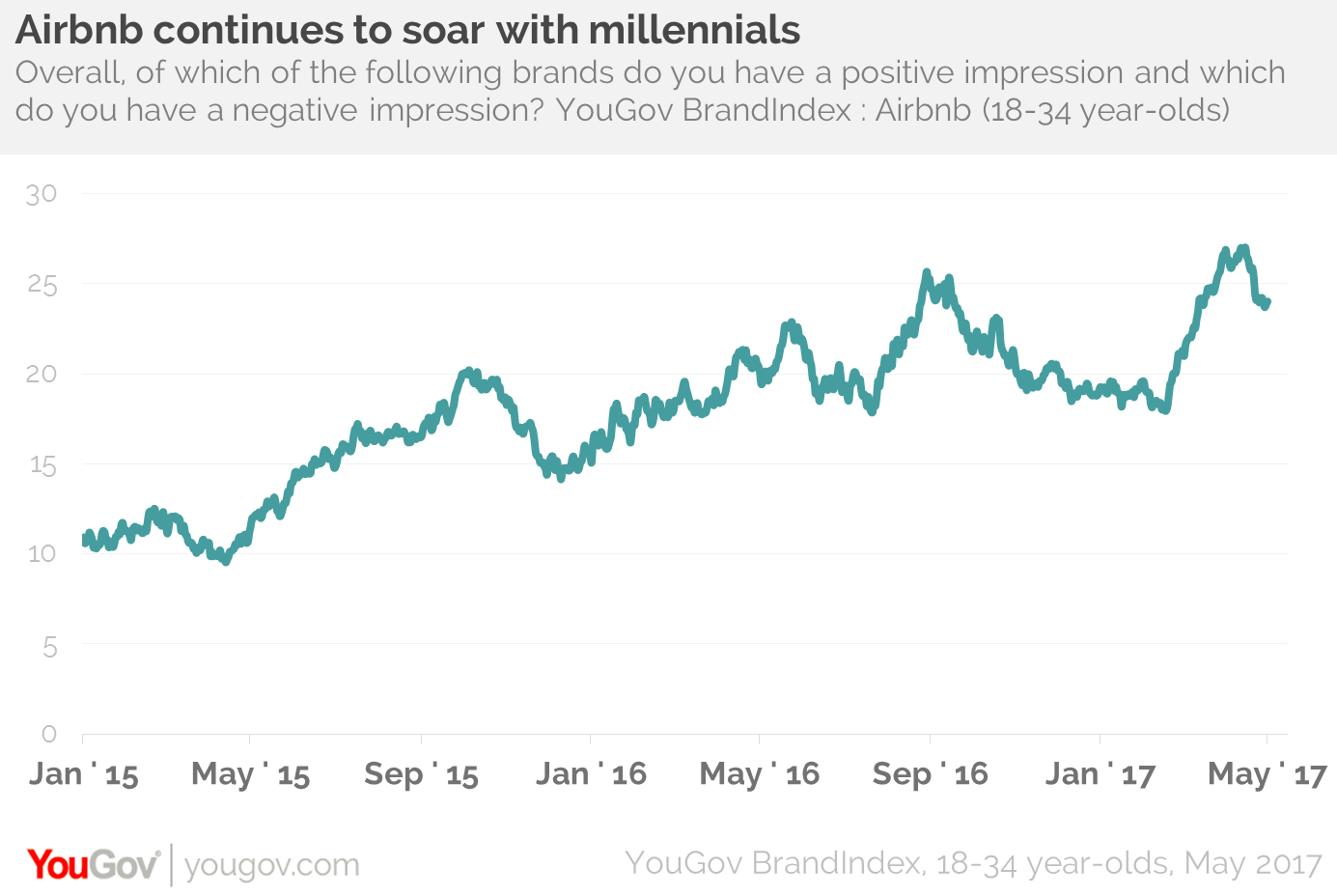 All this has helped Airbnb's Impression score (whether someone has a favourable impression of the brand). Among those aged 18-34 it has grown from +11 at the beginning of 2015, to +23 now.
Of course, this is not to say all is lost for traditional tour operators. There is an opportunity for them if they can adapt and appeal to these younger holidaymakers that want more individualised and esoteric trips.
While acknowledging and harnessing how they book travel is one approach, another is to capture the interests of millennials. This could be done by encouraging or creating experiences that relate to their hobbies, particularly around music and movies. Clearly communicating that their holidays can serve their adventurous side is key to staying relevant to this group. 
Image from PA