Latest YouGov Westminster voting intention figures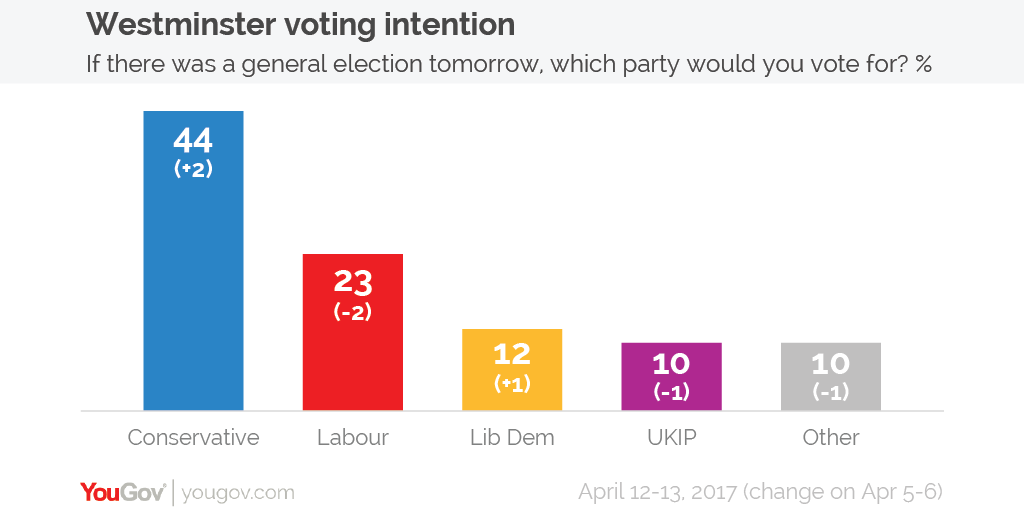 This week's YouGov/Times voting intention figures see the Conservatives on 44% (from 42% last week) while Labour are on 23% (from 25% last week), giving the Tories a 21 point lead.
These results represent the lowest voting intention share for Labour since June 2009 when the party was in power and Gordon Brown was Prime Minister.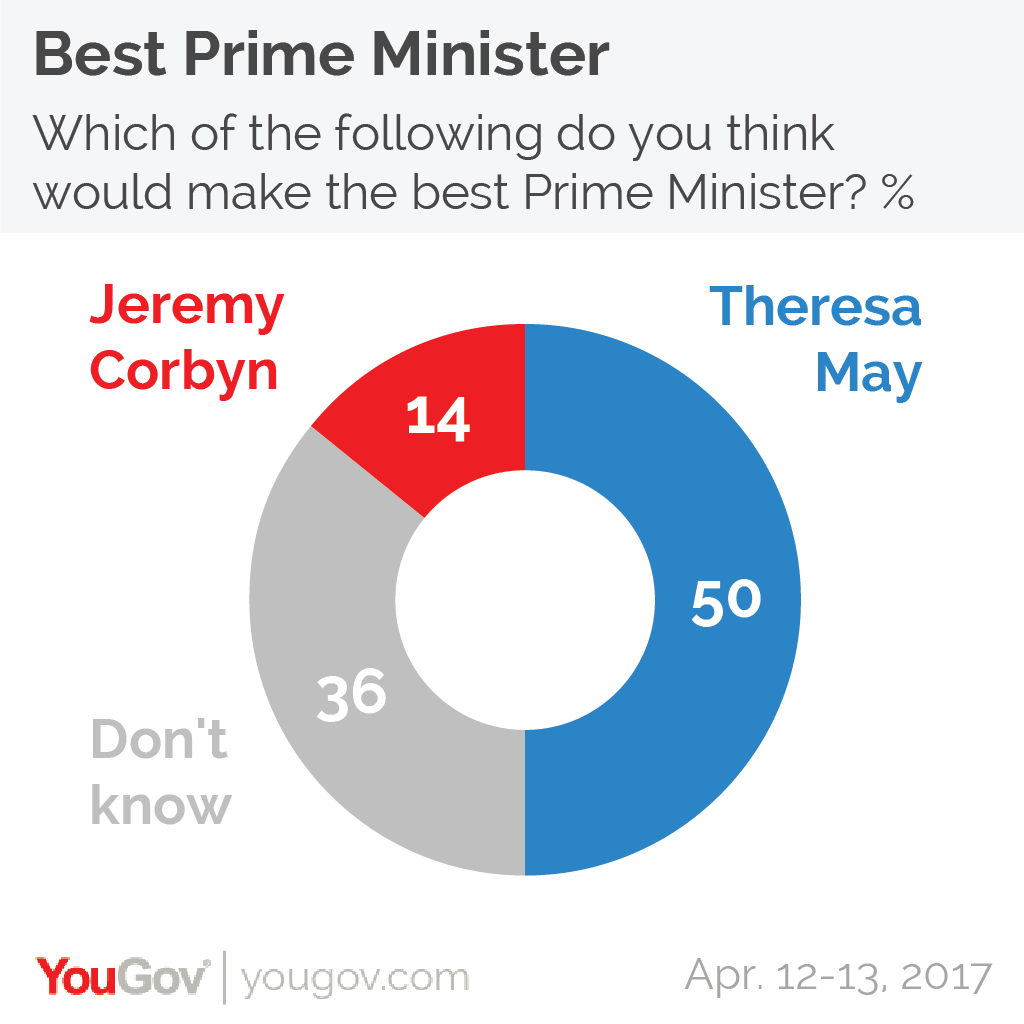 Elsewhere the Liberal Democrats are on 12% (from 11% last week), UKIP are on 10% (from 11%), and votes for other parties are at 10% (from 11%).
Theresa May continues to be the favoured choice for best Prime Minister, with 50% of people preferring her to Jeremy Corbyn. The Labour leader is backed by 14% of voters, whilst 36% don't know.
Photo: PA