Latest YouGov Westminster voting intention figures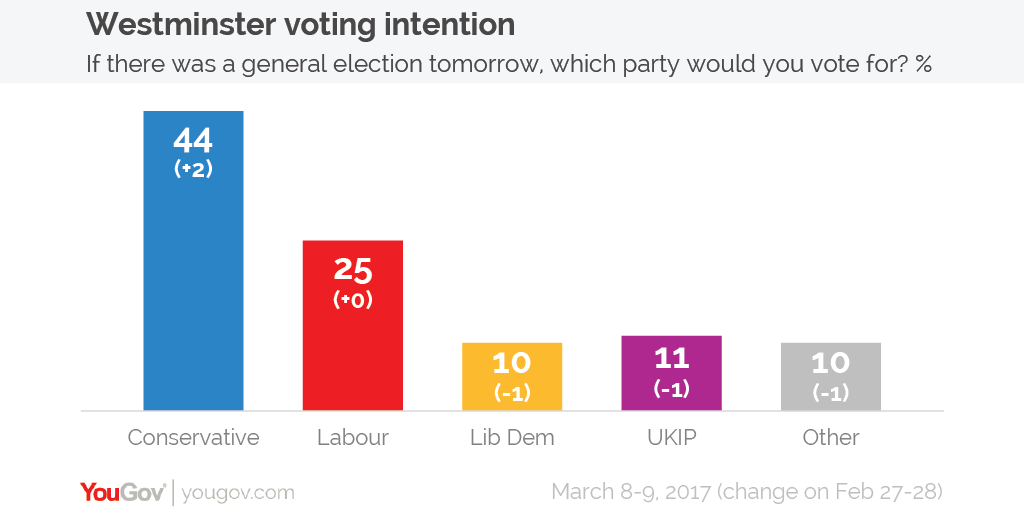 This week's YouGov/Times voting intention figures sees the Conservatives on 44% (from 42% last week) - a level not seen since August 2010. With Labour remaining on 25%, the Conservatives' 19 point lead is the largest since May 2009. Although the survey was conducted after the Budget was presented on Wednesday, many respondents will have taken the survey before the media backlash in the following day's papers.
Elsewhere the Liberal Democrats are on 10% (from 11% last week), UKIP are on 11% (from 12%), and votes for other parties are at 10% (from 11%).
Photo: PA