One in five (20%) Britons have cheated in some way for an exam or coursework whilst at school, college or university. Almost three quarters (73%) said they have never cheated, new YouGov Omnibus research reveals.
Those aged 18-24 are far more likely to admit that they have cheated, with 40% of this group admitting to doing so compared to just 9% of those over 55. However, while this may be because cheating is more prevalent among younger people, it could also be that the experience is fresher in their minds.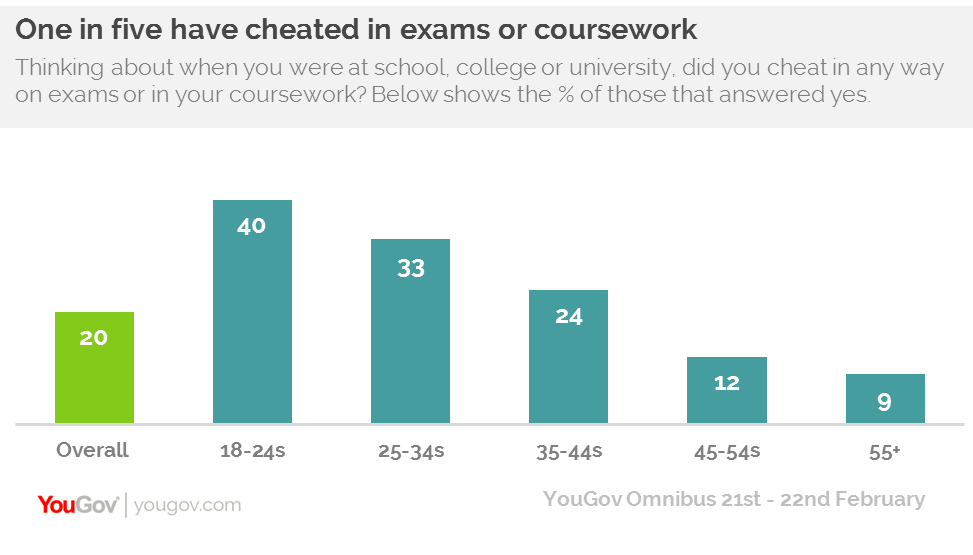 The fast-turnaround research was undertaken after universities minister Jo Johnson set out why he believed greater penalties were needed to crack down on university students cheating in their essays.
Overall, the scale of specific forms of cheating is relatively low. YouGov asked about eight types of cheating, ranging from the relatively minor (such as continuing to write after an exam was finished) to the more serious (getting someone else to do coursework).
Plagiarism is the most widespread form, with 6% disclosing that they had passed off information copied from other sources as their own work, while 5% admitting that they have carried on writing once an invigilator told them time was up in an exam. Once again, in almost all instances, the offences were far more likely to be admitted by 18-24 year-olds.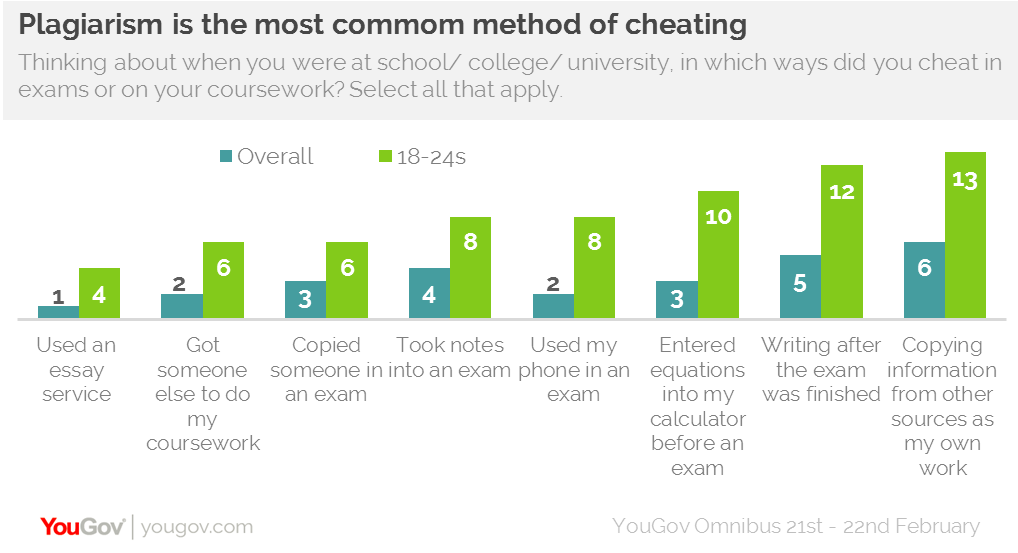 The study also explored people's opinions on what the punishment should be for cheating, both in exams and with coursework. A the largest proportion of respondents (38%) think that if someone is found cheating in an exam then their mark for the test should be discounted, while almost a quarter (23%) believe the offender should be removed completely from the course.
The public are slightly more lenient when it comes to coursework, with 13% believing the student should be removed from the course for a cheating offence on this type of work.
Image PA