Latest YouGov Westminster voting intention figures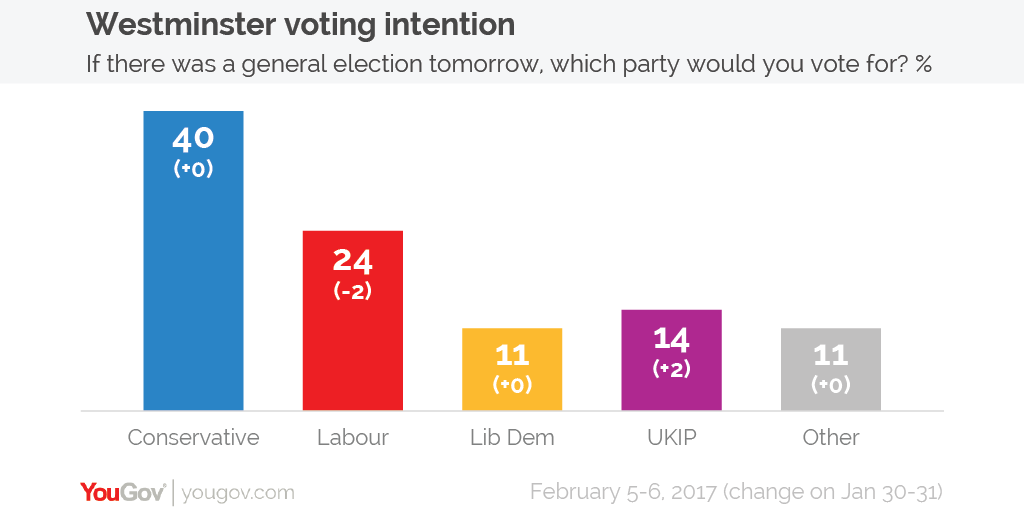 This week's YouGov/Times voting intention figures see the Conservatives on 40%, (the same as last week), and Labour on 24% (from 26%), giving the Tories a 16 point lead.
The survey was conducted on the 5th-6th February, before Jeremy Corbyn's successful ambushing of Theresa May at Prime Minister's Questions last week with leaked text messages about social care in Surrey.
Elsewhere the Liberal Democrats are on 11% (the same as last week), UKIP are on 14% (from 12%), and votes for other parties remain at 11%.
Photo: PA