Labour remains stuck in the high 20s for another week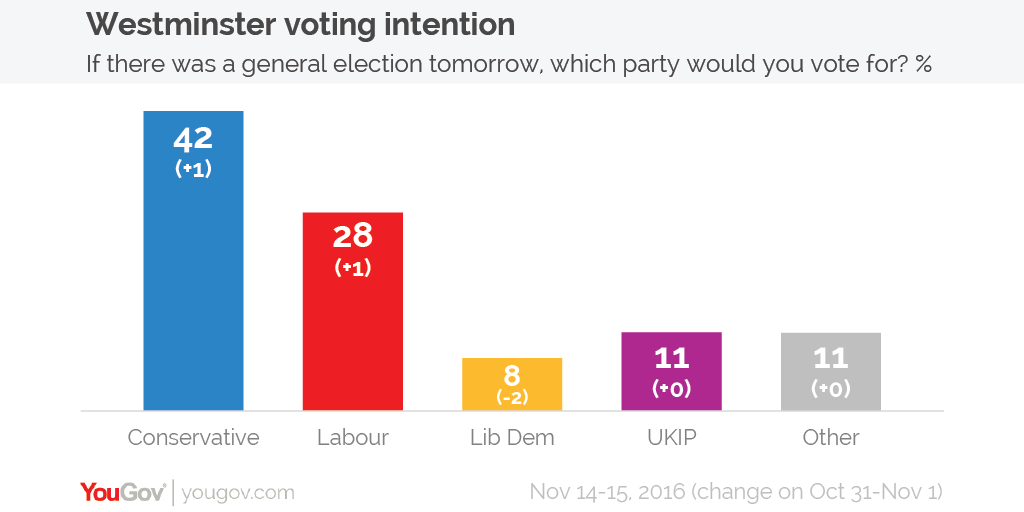 This week's voting intention figures see the Conservatives up one point to 42% whilst Labour remain at 28%, giving the Tories a 14 point lead over their main rival.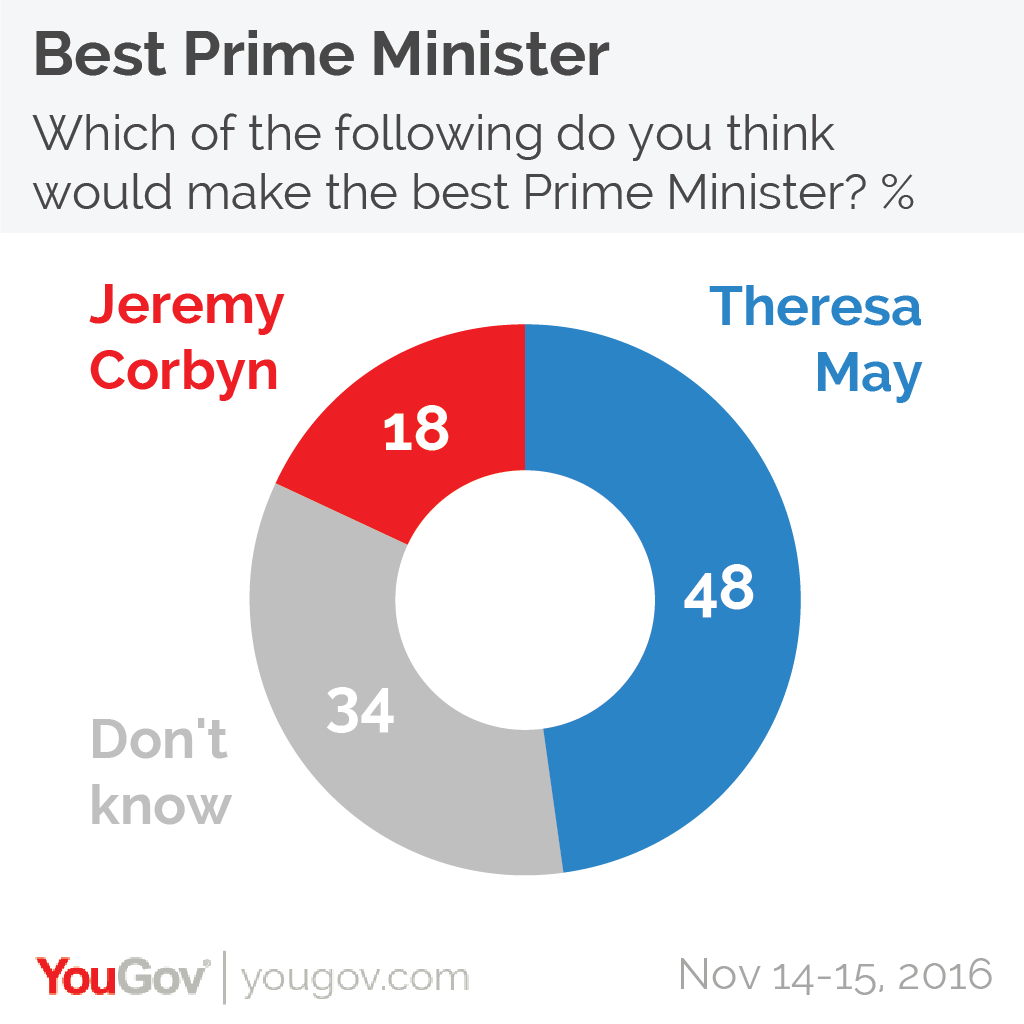 Elsewhere, UKIP remains static on 11% whilst the Lib Dems are down two points to 8%. Votes for other parties remain at 11%.
Theresa May remains the favoured choice for best Prime Minister of nearly half of voters, with 48% of people preferring her to Jeremy Corbyn. The Labour leader is backed by 18% of voters, whilst more than a third (34%) say they don't know.
Photo: PA