New analysis from YouGov suggests that economically optimistic people are sticking with DIY brands as the "make do and mend" culture from the financial crisis persists.
Data from YouGov Profiles shows that consumers who expect their household financial situation to improve in the coming year are far more likely than economically pessimistic people to be customers of home improvement chains such as Jewson, Topps Tiles, Sharp's and Victoria Plum.
The analysis found that this is especially true among older people. When looking at brands that those who expect their household finances to improve in the coming year favour compared to those who expect them to get worse, the older they get, the more likely they are to be customers of DIY outlets.
No home improvement chains feature in the top 200 brands among the 18-24 year old cohort and there are only two for 25-39 year olds'. However, there is a notable uptick in DIY stores economic optimists in middle age. The data shows that four home improvement brands make it into 40-54 year-olds' top 200 brands and among the over 55s, this rises to six.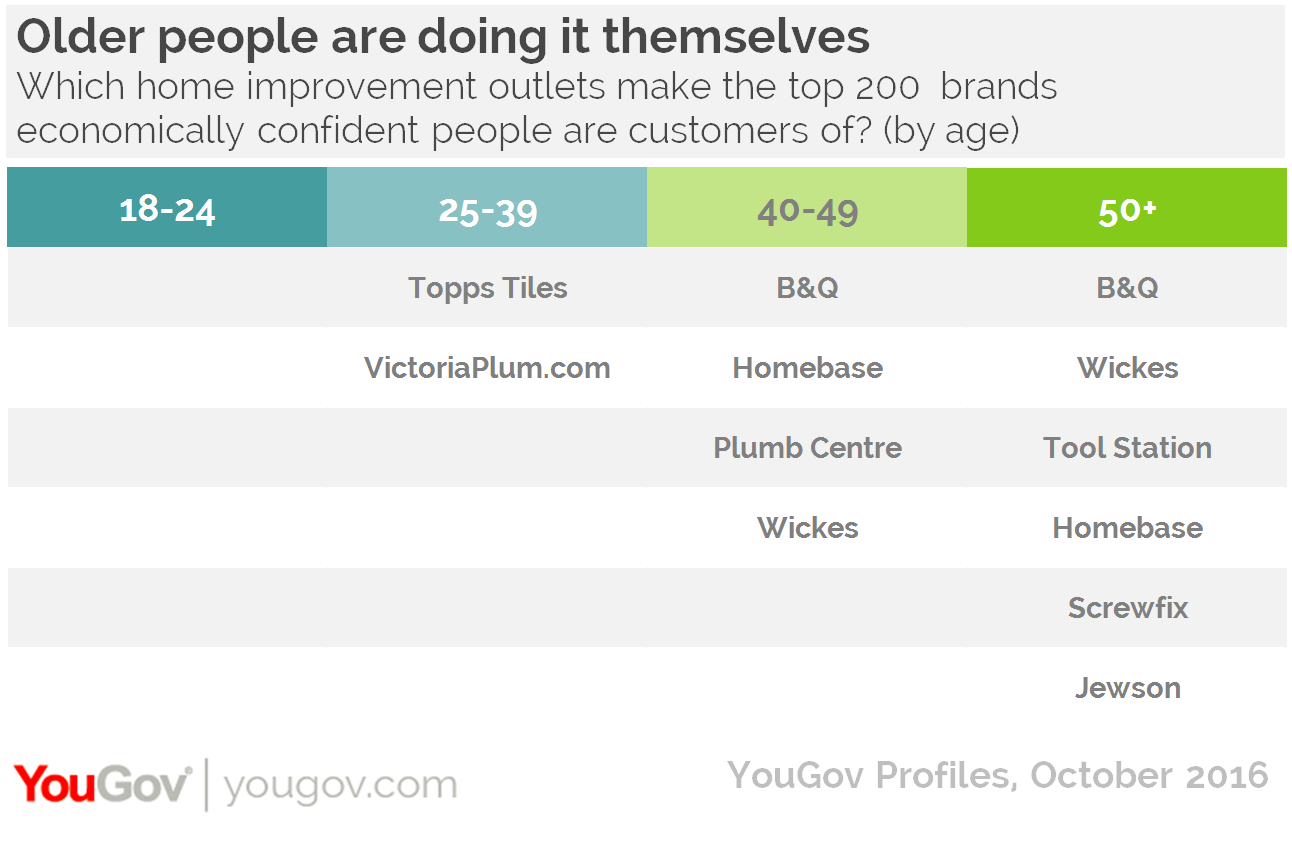 Traditionally, DIY retailers have seen a boost to their fortunes in times of recession. This is because more households are pessimistic about their economic circumstances and so decide to remake their houses themselves rather than pay to have tradesmen come in and do it for them.
However, our analysis of customer behaviour shows that, instead of those in dire straits, today it is those who are confident about their economic outlook that are more likely to remodel their homes themselves. DIY brands must do all they can do appeal appropriately to these consumers. 
Image iStock