Conservative lead of nine points continues as voting intention remains static
Big week-to-week shifts in voting intention are rare in opinion polling - public opinion on a party generally evolves over a longer time period, and seemingly big changes one week often turn out to have simply been an anomaly. What I'm trying to get at is, whilst weekly voting intention updates are normally small and uninteresting, they are not normally this small and uninteresting.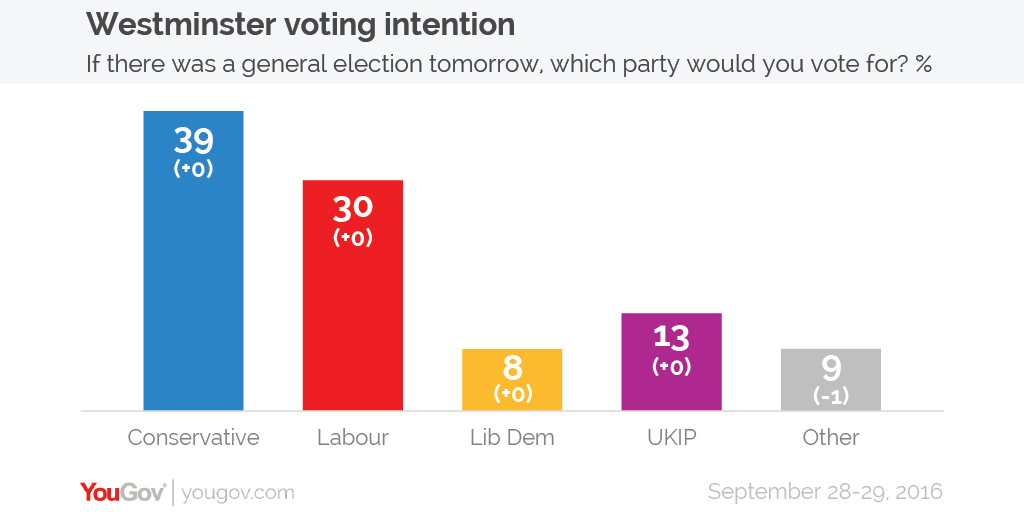 This week sees the reported voting intention for every party remain at the same level as last week: Conservatives on 39%, Labour on 30%, Lib Dems on 8% and UKIP on 13%. The only difference is that the proportion of people saying they would votes for an "other" party is down one point to 9%. The Conservatives therefore retain their nine point lead over the Labour party.
Photo: PA