Remain has a one point lead over Leave in our latest EU referendum polling – with no movement among don't knows and wouldn't votes 
New YouGov research reveals a small lead for Remain, but neither side has managed to stir up enough interest to break the impasse during a relative lull in media attention.
After the initial media flurry over David Cameron's EU reform package, followed by various letters from the business world offering economic arguments for their chosen side, excitement over the EU referendum has settled. The government got back to business on the budget, Iain Duncan Smith resigned and Labour got a lease of life from the Panama Papers.
With under two months to go Remain leads with 39% while Leave is on 38%. The latest scores are within one point of their average for 2016 so far.
Around a quarter of voters are still undecided (18%) or say they wouldn't vote (5%), which is again in line with this year's average. This suggests there are enough votes up for grabs to propel either side to victory – if the momentum can be found.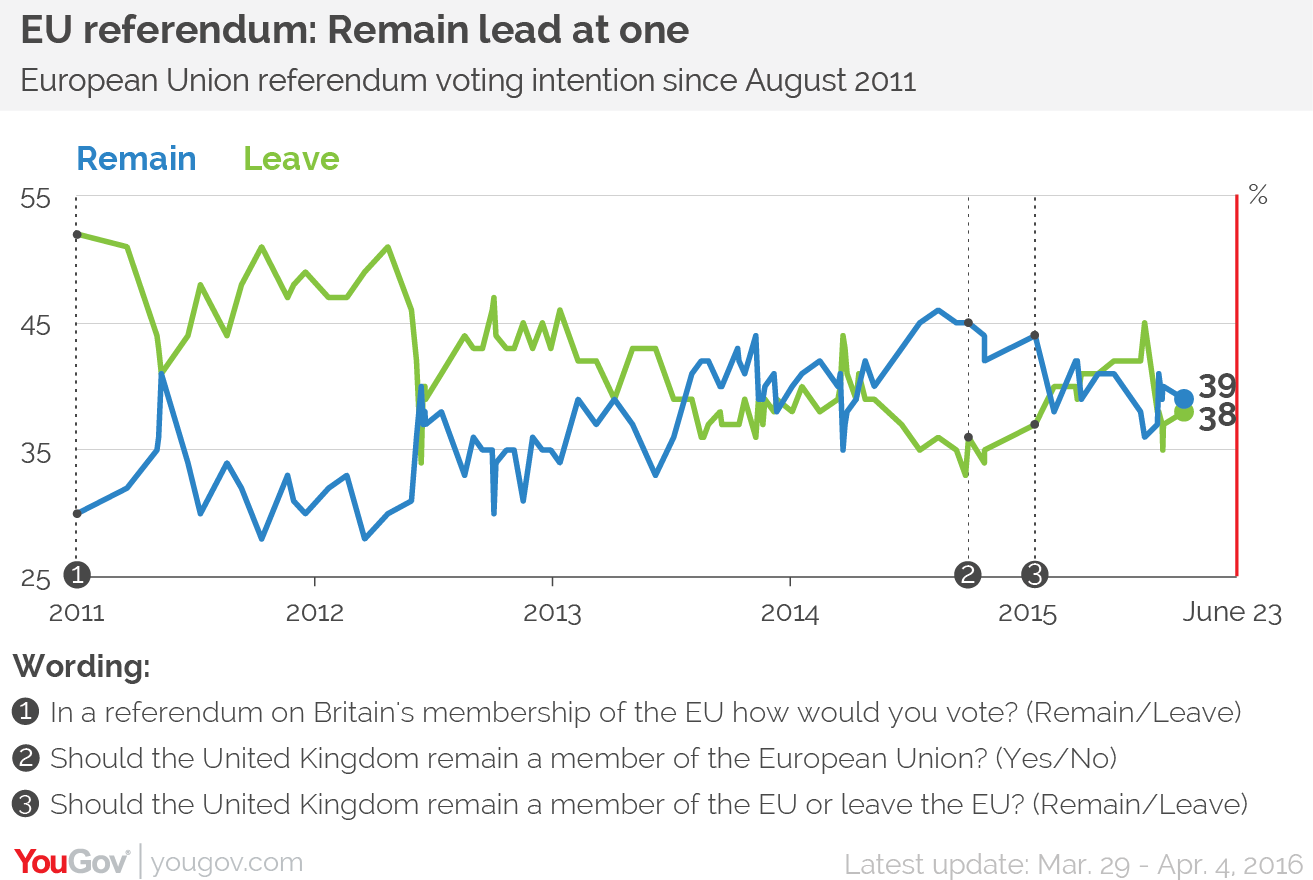 PA image