YouGov interviewed 31,210 individuals on the eve of the 2010 election and have re-interviewed them today to reveal in unique detail where today's voters come from
With less than three weeks left, the 'late swing' has yet to materialise. What can the parties do to make it swing their way?
First, let's identify in detail where the votes might shift. We interviewed 31,210 individuals on the eve of the 2010 election and have re-interviewed them in the past few weeks. This unique resource gives us a clear picture of where they might move next.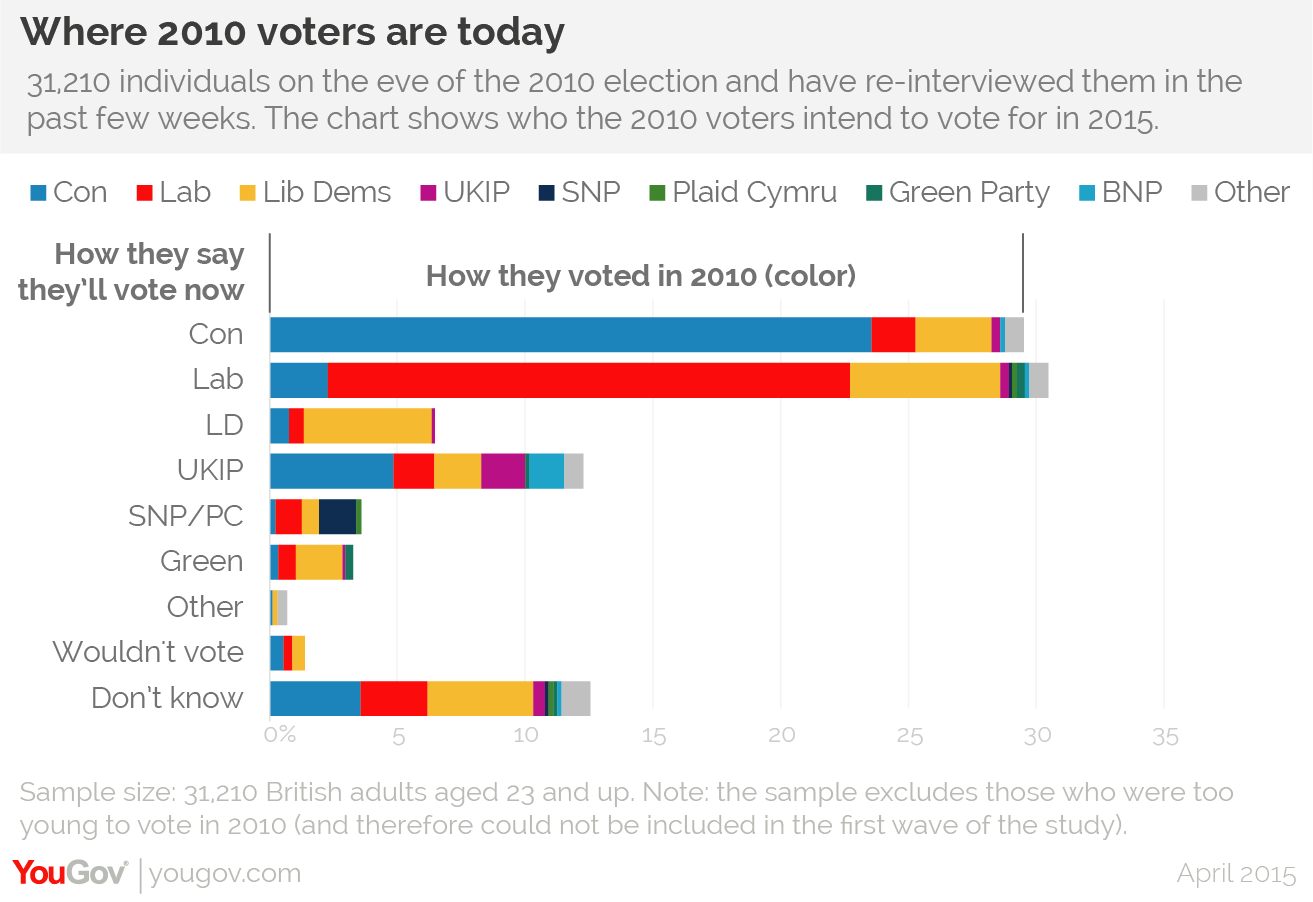 At first sight our data makes it looks tough for the Tories, but they have reason to believe they can still stay in power. They need about 3% of current voting intention to move their way if they are to lead a government. Where will they find it?
It is now clear how the initial Tory strategy was wrong. To form a majority, Cameron needed to find new votes, but the strategy was to defend a weak position, and the chart shows how the votes have leaked on left and right. To be fair, winning new converts after a period of austerity is no easy task, but by not going for new territory, you inevitably leak support, because some will move.
The task now is at least to survive, to get back to 36.1%. They still have that opportunity: with the 4.8% they lost to UKIP and the 3.5% of 'ex-Tory unsures', there are plenty who could yet return. But they have to bring them back without alienating their existing support. They can do this. As we have seen from our previous strategy labs, that group of voters is already convinced that Cameron is the best Prime Minister. They want him to win.
So there is no need to tempt them with rhetoric on immigration and Europe and all that unpleasant stuff, nor do they need any more offers of gifts. They just need to become convinced that by staying away, they are actively helping Miliband. Cameron must woo them as their better angel, saving them from the consequences of being seduced by Farage, and thereby impressing the centrists at the same time. The best moment of his career was his 11th hour plea to the Scots in the referendum to put the greater good above party distastes, and he can do that again. The message of the Conservative campaign should be: hold your nose and vote Tory to save the nation.
The chart (and table below) also shows Miliband's strength: he has won something from everywhere, especially the Liberal Democrats. He may yet be declared a strategic genius: with the Tories locked in defence, all he really had to do was gain some credibility, allay the worst fears, and muddy the policy choices a little. His campaign so far has achieved that.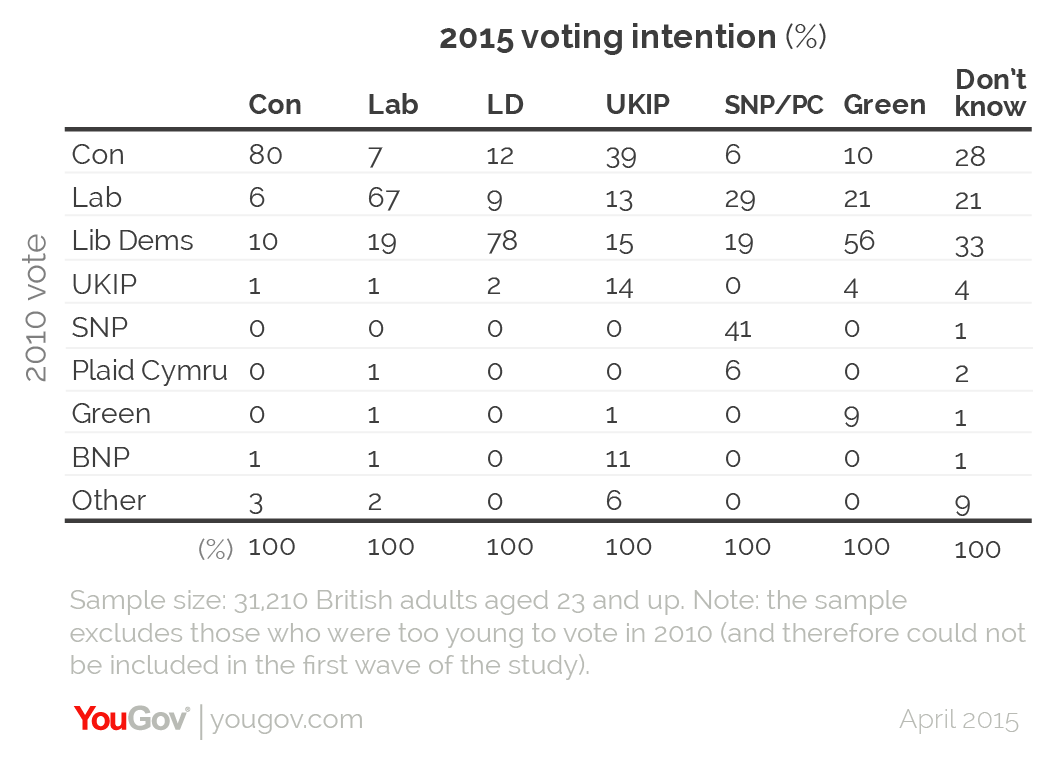 PA image