British people tend to believe that the NHS will not survive another Conservative government – but doubt the budget deficit has been halved
Just days into the New Year, the election campaign is well and truly underway, with Labour and the Conservatives both releasing their campaign posters to the public. So far, the Conservatives are focusing on their fiscal track record; the opposition is targeting the fragility of the NHS under the Tories.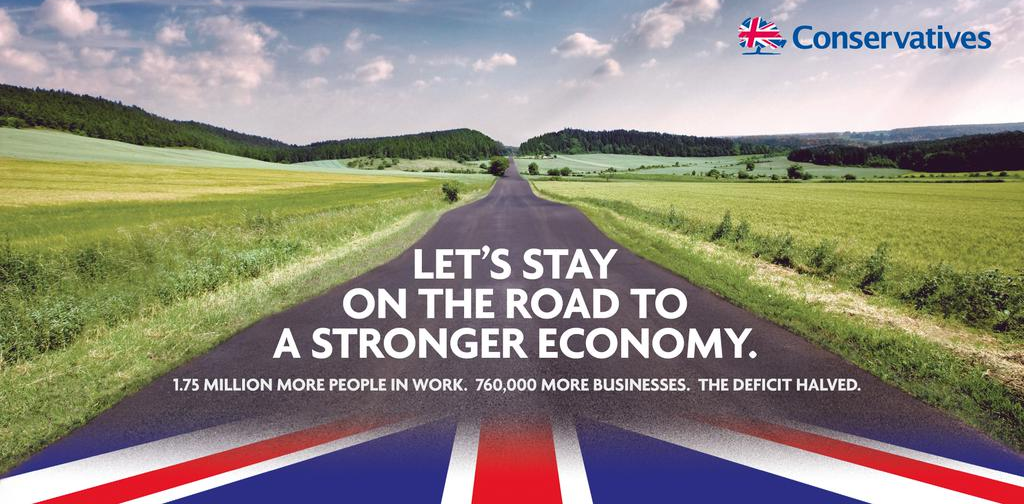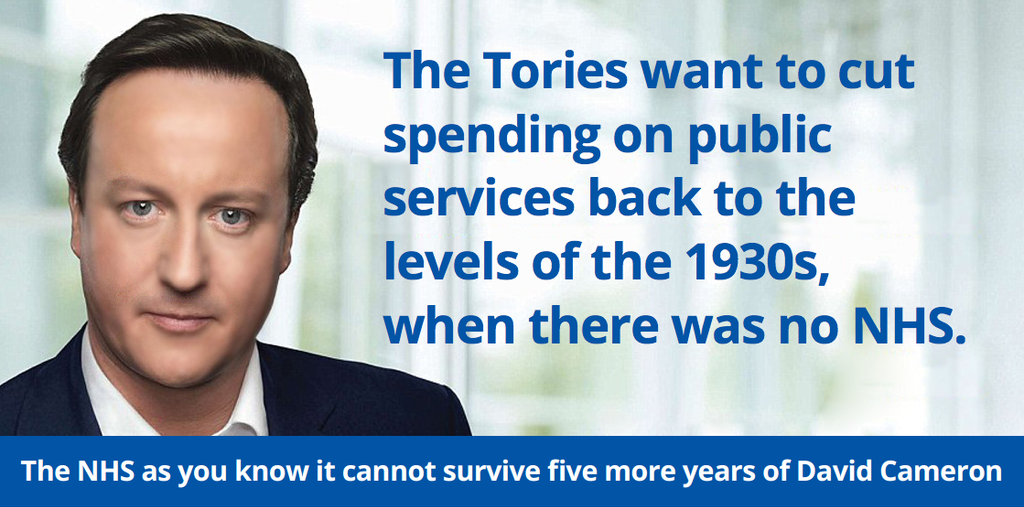 The claims made in both posters have been attacked for inaccuracy: critics say in cash terms the deficit has only been reduced by a third, and that the Conservative cuts programme only results in 1930s spending levels if measured as a proportion of GDP, which is far higher in 2015.
New YouGov research finds that two of the claims made by Labour ring true with voters, while the Conservatives' record on the deficit is questioned.
48% of British people agree that the NHS may not survive five more years of David Cameron, and 42% agree that the Tories want to cut spending on public services back to 1930s levels. Both figures are higher than Labour's current voting intention (33%).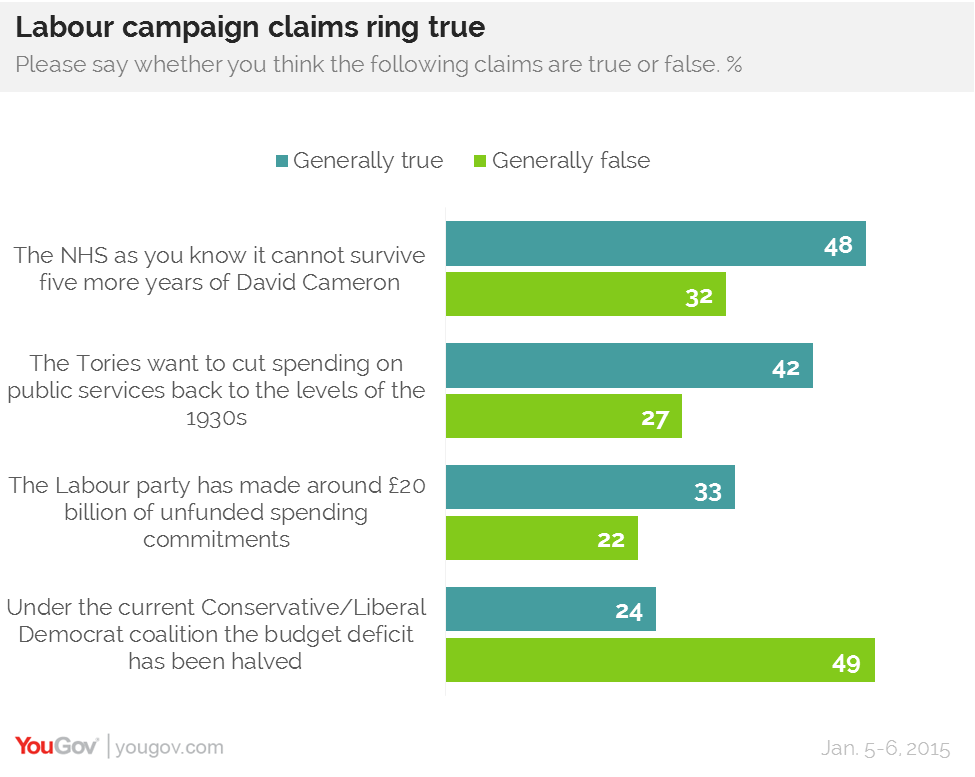 In contrast, 33% believe the Conservative claim that Labour has made around £20bn of unfunded spending commitments. And while it may be harder to defend a track record than attack the opposition, people tend not to accept that the government has halved the deficit, by 49-24%.
At a more general level, the Conservatives are slightly more trusted to be honest about how much their spending plans will cost, however. Their trust level on spending claims is net -33, compared to Labour's -40.
Health
In the latest issues tracker poll for the Sun, taken at the beginning of 2015, health has risen 13% as one of the most important issues facing the country, from 33% to 46%. Even excluding the latest result, the last quarter of 2014 saw health averaging at 38% compared to an average of 31% in the first quarter.
Yesterday, figures revealed that accident and emergency waiting times were at their worst in a decade, with the NHS missing its four-hour waiting time target and at least 14 hospitals having to declare major incidents and cancelling operations.