34% of 13-18 year-olds with a mobile phone also 'own' a tablet, new research from YouGov about teenagers' device usage reveals. 
The "Kids Smartphone, Mobile Internet, eXperience" (SMIX Kids) report shows that in addition to tablet-owning teens, over a quarter (27%) of those surveyed have access to a tablet in their household.
YouGov's data show that the majority (61%) of 13-18 year-old tablet owners are part of a multi-tablet household with the minority (39%) saying they own the only such device in their home. However, the opposite is the case among those teenagers that just have access to a tablet, as 37% are part of households that own two or more devices and 63% are part of single-tablet homes.
The research also delves into how teenagers use tablets. It shows that younger users are more likely than older teenagers to use the device for chat/instant messenger services as well as games. YouGov found that older teenagers are more likely to both check emails and buy things through the device. However, the data shows that similar numbers across all ages use their tablet for downloading and streaming content.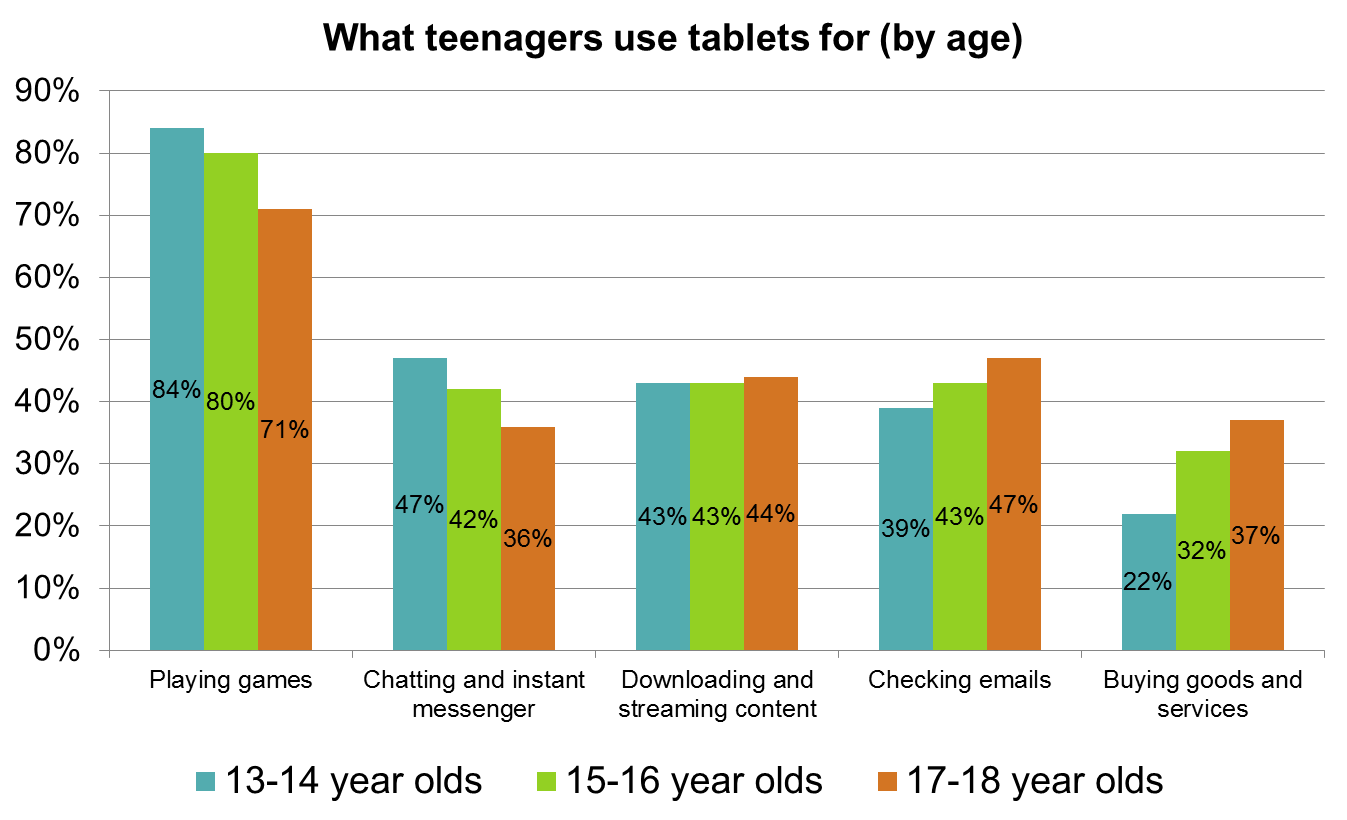 Russell Feldman, Director of Technology & Telecoms at YouGov, says: "Having grown up around tablets, teenagers see the devices as the new normal. This study suggests that the number of young people 'owning' the devices has come about at the same time as the rise in the multi-tablet household. Many of these devices will be ones that have been passed on by parents to children and in other cases they will be gifts – something that will become more common as tablets become cheaper. What is clear from the research is that with more and more brands launching devices, tablets are becoming increasingly ubiquitous among the young, creating a lucrative market for manufacturers, networks and retailers as well as app designers."
Smartphones
YouGov's "SMIX Kids" report also assessed levels of smartphone ownership among teenagers. The results show that 81% of 13-18 year-old phone owners own smartphones. Older phone owners most likely to have one of the devices, with penetration reaching 86% among 17-18 year-olds, 82% for 15-16 year-olds and 79% of 13-14 year-olds.
The study shows that friends (24%) and parents (26%) are the biggest influence on which handset teenagers choose, although more than four in ten (43%) said nobody influenced their decision. However, parents have much greater sway over the network their children choose, most likely down to the role they play in securing their offspring's phone contract. The research finds that 61% of 13-18 years olds say their mum and dad influenced which network they picked, with the next most-widely chosen option being "nobody" on 24%.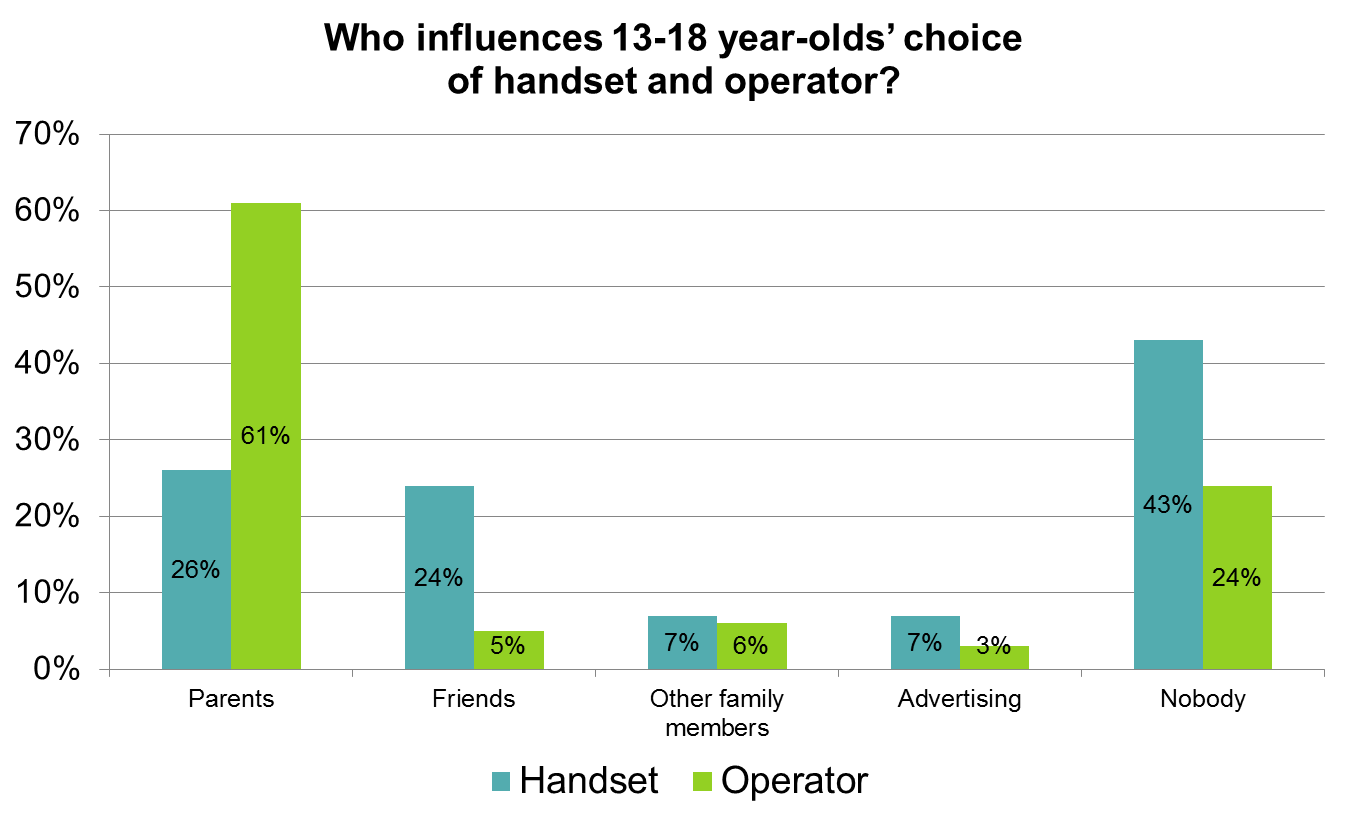 Russell Feldman continues: "While parental influence on choice of operator is perhaps not too surprising given their role in securing and signing-off on contracts, their role in choosing a handset is. That mums and dads hold more sway than teenagers' friends over which smartphones 13-18 year-olds buy perhaps points to the power of the purse strings but may also indicate that many parents are passing on their knowledge – if not their actual phone – to their offspring as they become more tech-savvy."