New YouGov data reveals the stereotypes that Americans hold about each region's personality: the West is 'experimental', the South is 'polite', the Midwest is 'self-reliant' and the Northeast is 'impatient'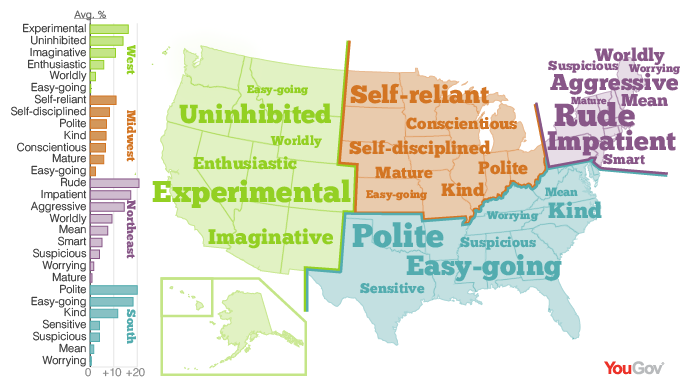 In this new nationwide survey, respondents were shown a list of 20 adjectives and asked which four they most associate with each main region of the United States – the West, the South, the Midwest and the Northeast – and the results were analysed to determine which words were particularly associated with a region.
A score of +20 for 'polite' in the South means the word was associated with the South by 20% more Americans than associated it with the South, the West, the Midwest and the Northeast, on average. 
Full poll results and demographic breakdowns can be found here.
View and download a hi-res map here
Image: Getty