YouGov's Christmas tracker finds three quarters of people are in the festive spirit
With five days to go until the big day itself, YouGov can reveal that three quarters of Brits feel like it's Christmas time. Our Christmas tracker, which has been running since 9th November (and which some of you may have been following on Twitter), has topped out at 75% of people feeling the festivities.
(Unfortunately we are not running any surveys between now and the New Year, so we will never know what the final tally would have been on Christmas Day itself.)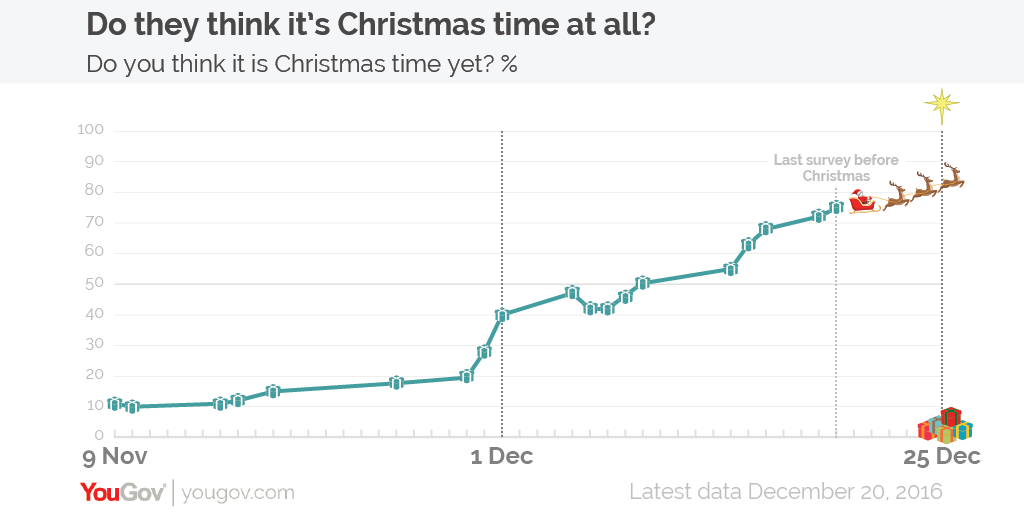 As far back as 9th November 11% of people told us they felt like it was Christmas time. This slowly crept up as the month proceeded, before leaping twelve points from 28% to 40% as the first day of December arrived.
Christmas sentiment jumped again to 47% over the first weekend of December, before suffering a surprise setback immediately afterwards. Festive feeling soon returned though, and on 9th December the number of people who said it felt like Christmas topped 50% for the first time (just).
Young people yearn for Yuletide
Young people are especially likely to get in to the Christmas spirit early. More than a quarter said they felt like it was Christmas as far back as 9th November. By 1st December 62% of 18-24 year olds were feeling Christmassy, and the last poll of the tracker finds 85% feeling festive.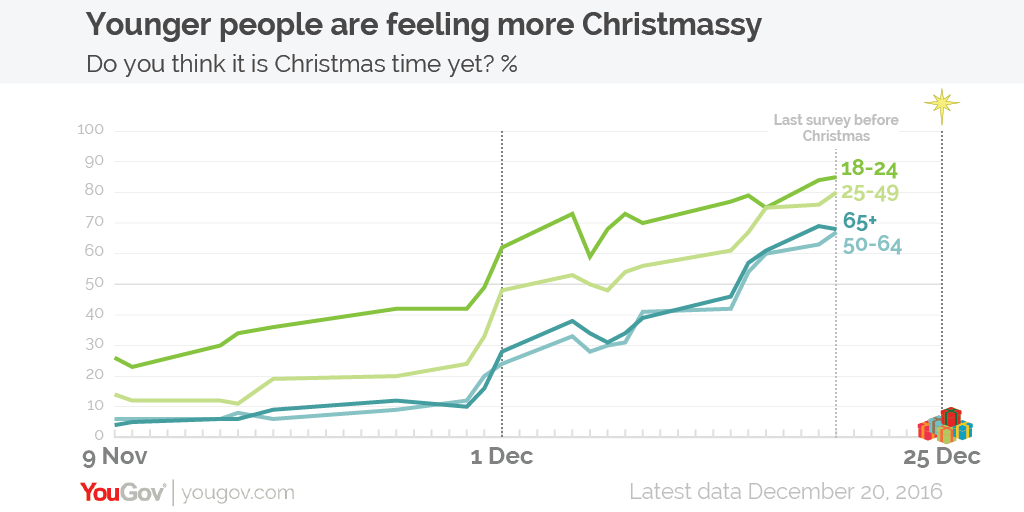 By contrast, their older peers have been easing into the season much more slowly. On 1st December, only 28% of those aged 65 or older felt like it was Christmas and by 9th December, when the number of people overall feeling like it was Christmas reached the 50% mark, just 39% of older people felt the same.
Women are also more likely to be feeling glad tidings. Nearly half (47%) felt like it was Christmas by the beginning of December, compared to fewer than a third of men (31%). This gap was at its largest on 9th December, when women held a whopping 17 point lead over men.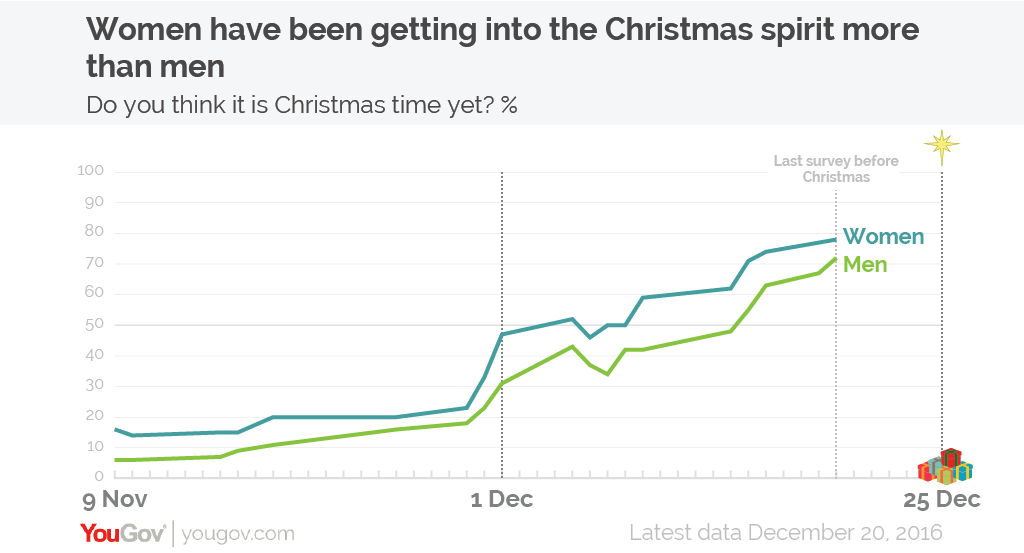 Men, however, have caught up rapidly in the last week, with the number of men feeling Christmassy increasing from 48% on 14th December to 72% on 20th December – putting them just 6% behind women and closing the gap to its narrowest since November.
Photo: iStockphoto