Women don't consider men paying for a first date to be sexist or patronising, and most men are happy to pay
The Channel 4 dating show First Dates hit the headlines last week when outraged contestant Mary criticised her date Brian for not offering to pay the dinner bill. In a solo interview later on, Mary revealed that she was "absolutely fuming" over the situation.
New research from YouGov shows that women like it when men pay for dinner on a date, although only a minority (19%) would share Mary's irritation if they had to contribute to the bill. Age is a factor here: 22% of women Mary's age (60+) would be offended if asked to pay part of the bill, though this drops to 13% for women under 30.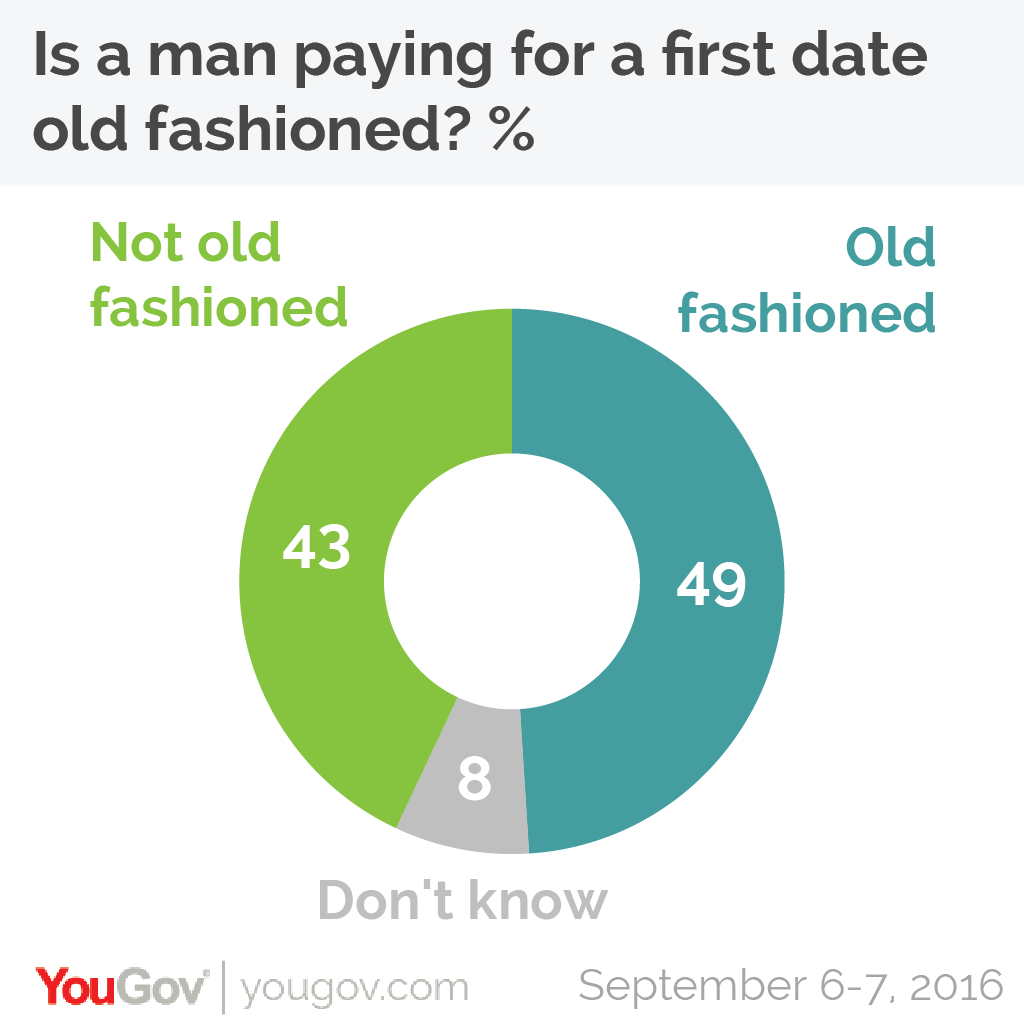 Nevertheless, the majority of men clearly expect that they might have to pay for the whole bill, with 74% saying that they would not be offended if their date did not offer to contribute to the bill. By contrast, just 17% of women would not be offended by being expected to stump up for the whole bill, although again women under 30 are less likely to be offended.
Who pays the bill is a classic dating dilemma. The belief that men should pay the bill is an old one, but not necessarily out of favour. As many as 43% of people saying that a man paying the bill on a first date is not old fashioned, compared to 49% who think it is. Accounting for age, women are slightly more likely to say it is not old fashioned compared to men, except for the very youngest and also the very oldest (when the number of men who think it isn't old fashioned suddenly jumps up).
Women do seem to like it when men pay for a date – asked what word they would use to describe when a man paid for a date, "generous", "polite" and "chivalrous" were the most popular answers. Women were also far more likely than men to describe it as "romantic" and "sweet", and fewer than 5% of women used a negative term to describe the experience – although women under 30 are less likely to use a positive term than women over 30.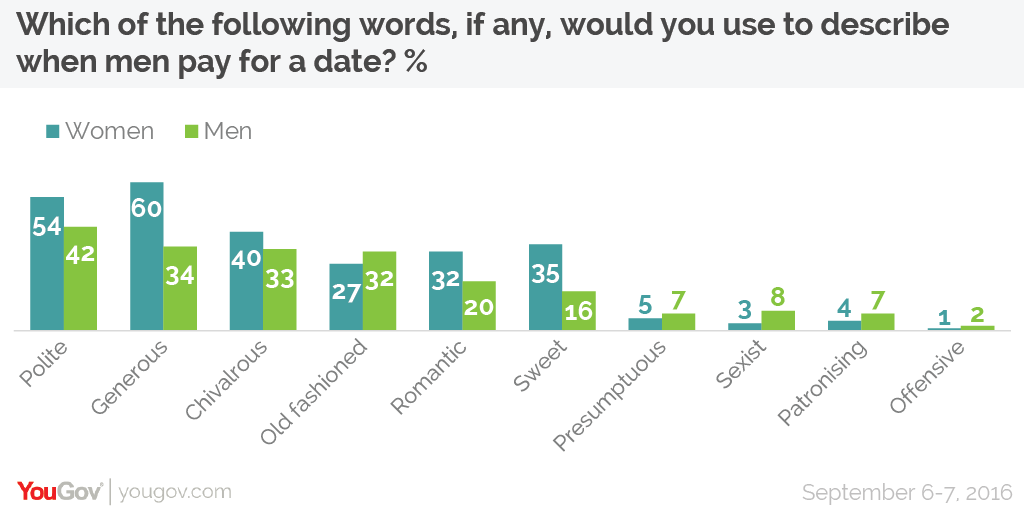 Overall, 13% of people have been on a date in the last 12 months, including 22% of single people and 25% of people in a relationship. Men are nearly twice as likely to have sex on a first date, with 37% of men putting out first time round compared to 20% of women.
Photo: PA