Public cry foul as funding is withdrawn from sports Britain doesn't normally win medals in
Team GB's efforts at Rio 2016 have been a roaring success, with Britain currently beating the Chinese for second place in the overall tables (at time of writing). A big part of this success has been put down to the actions of UK Sport, the government body which allocates sport investment. Their strategy has been to ruthlessly target funding at those sports which the UK stands the best chance of winning medals in.
Whilst this has resulted in significant improvements in Britain's position in the Olympic league tables, it has come at the expense of other sports which have withered on the vine as their funding is cut right back. It is also a deeply unpopular strategy among the British public, a new YouGov poll has now found.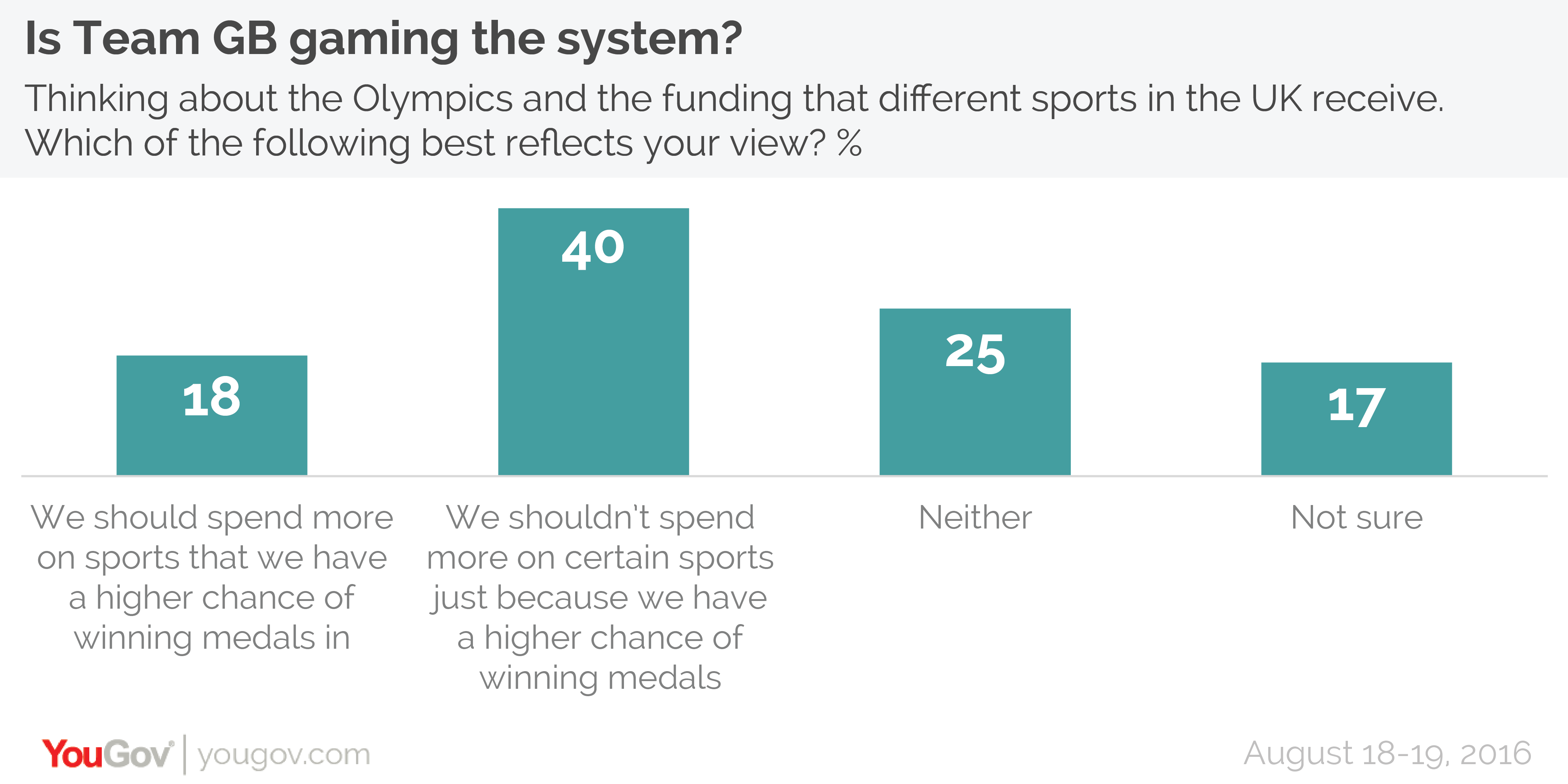 Asked whether we should spend more on sports that we have a higher chance of winning medals in, just 18% of people said that we should. More than twice as many people (40%) explicitly said that we should not spend more on sports just because we have a higher chance of winning medals – a further 25% of people said that neither of these options reflected their view.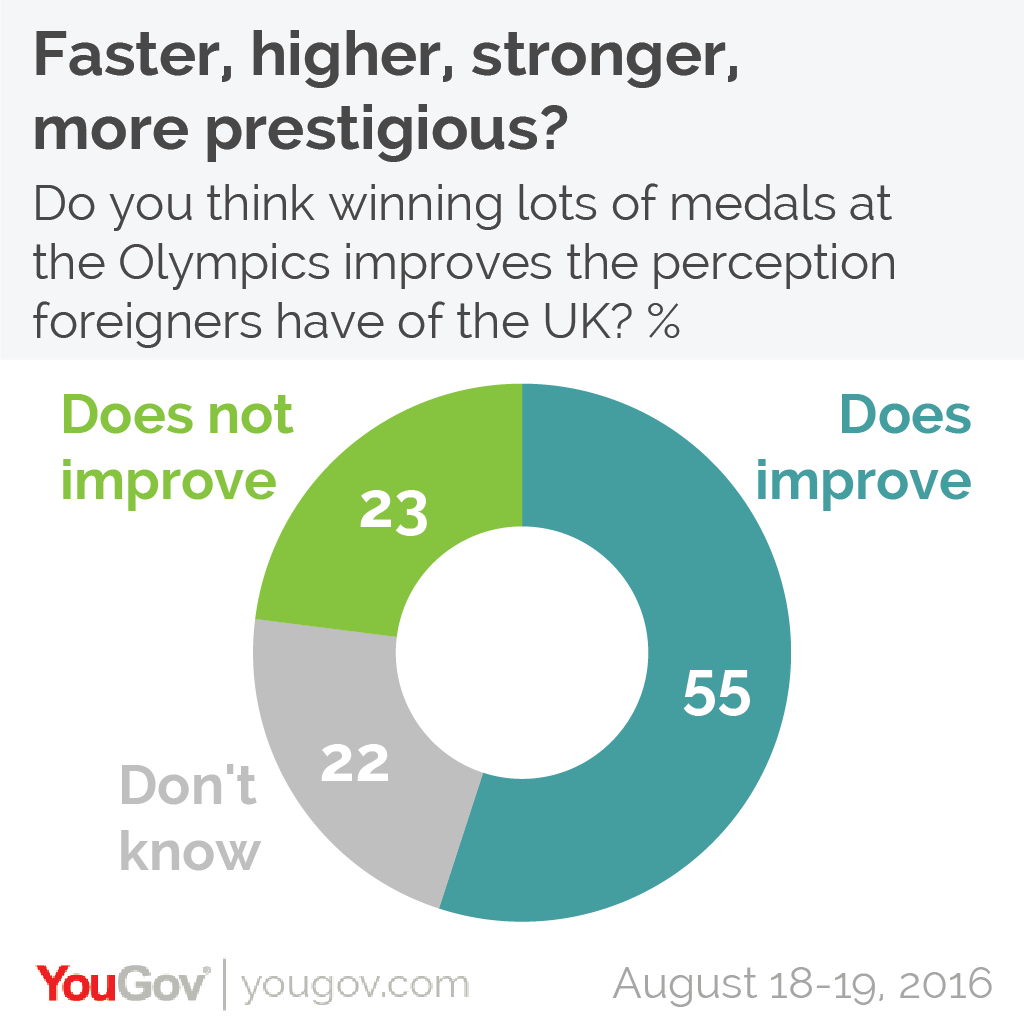 The British public do seem to be clear on the benefits of a higher medal tally though. Over half of people (55%) said that they thought winning lots of medals at the Olympics improves the perception of the UK in the eyes of foreigners, more than twice as many as the 23% who don't think it improves perceptions of us.
The public are unequivocal as to whether there is something more than money behind the success of British stars at the Olympics this year. Despite previous insinuations in the press, just 5% of people think that Mo Farah has been taking performance enhancing drugs, compared to 61% who do not. The public are equally sure of British cycling's golden couple Laura Trott and Jason Kenny, with just 3% of people believing that either has been doping.
Brits are more doubtful as to whether Olympic medallists in general have been doping at this year's games, however. Opinion is split between the 30% of people who think that doping has been prevalent among medal winners, whilst a further 32% of people think that doping has not been prevalent (although of that total, only 5% think doping has not been prevalent at all).
Photo: PA