By a margin of nearly two to one, football fans believe that Sam Allardyce is the right man to manage the England football team
Roy Hodgson quit his post as England manager last month after his team were unceremoniously dumped out of the Euros by supposed minnows Iceland. His resignation kicked off frenzied speculation about his successor in the role many consider to be a poisoned chalice. A number of names were connected with the position, including Alan Shearer and Jurgen Klinsmann, but after a three week search the FA announced that Sunderland manager Sam Allardyce would take up the mantle.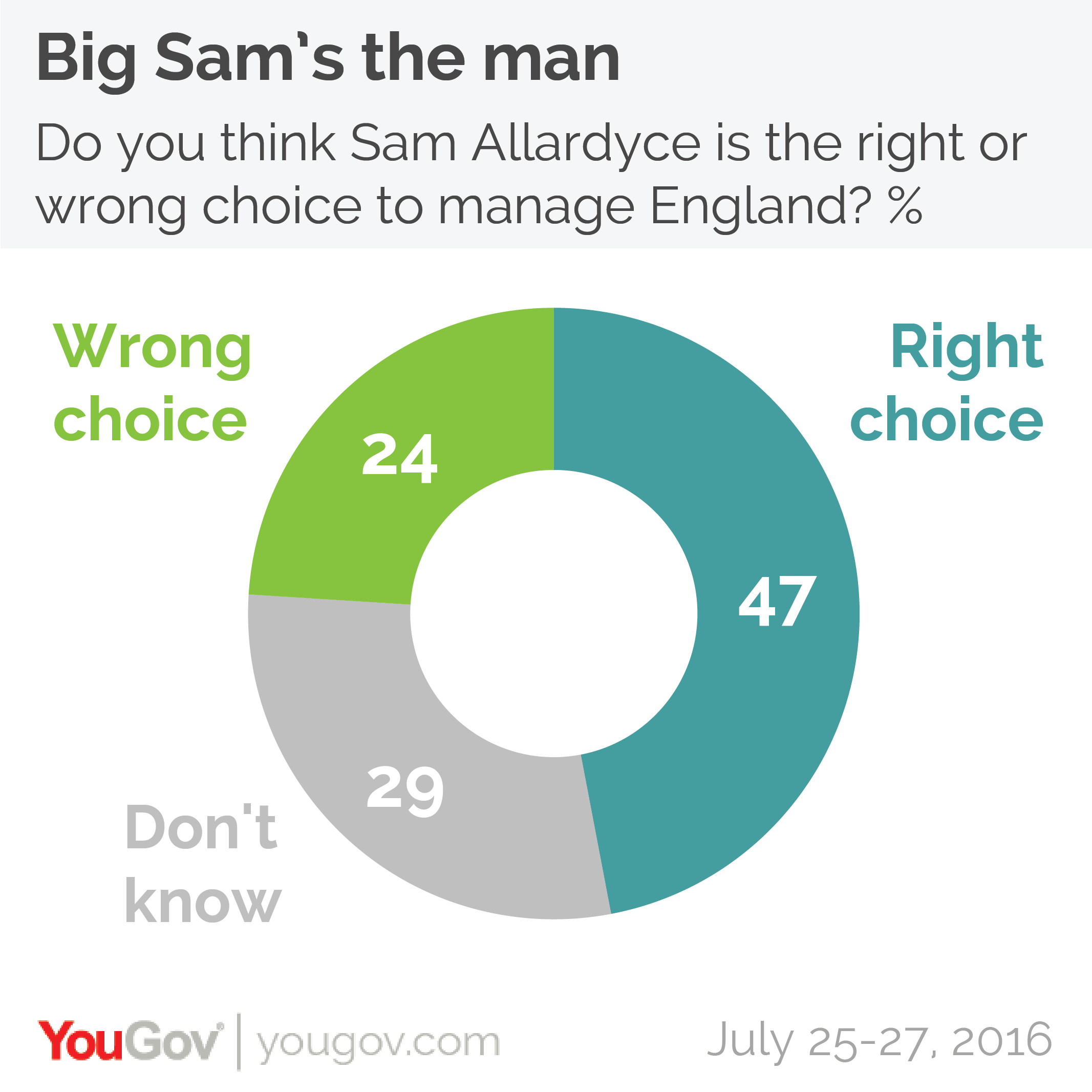 Questions had been raised as to whether Allardyce - or Big Sam to just about everyone - was experienced enough to do the job as he has never managed a top four team or won a major trophy. However, the new England boss has now received a vote of confidence from football fans, with 47% saying that he is the right choice for the job - nearly double the 24% who think he is the wrong choice.
Big Sam is supported by a wide margin in all areas of Britain (even in Scotland), although his support drops to 38% in favour against 27% opposed in London - possibly due to his controversial tenure at West Ham United. In the North, where Allardyce has spent much of his career, the number of people who think he is the right choice rises to 52%, against just 25% who think he is the wrong choice.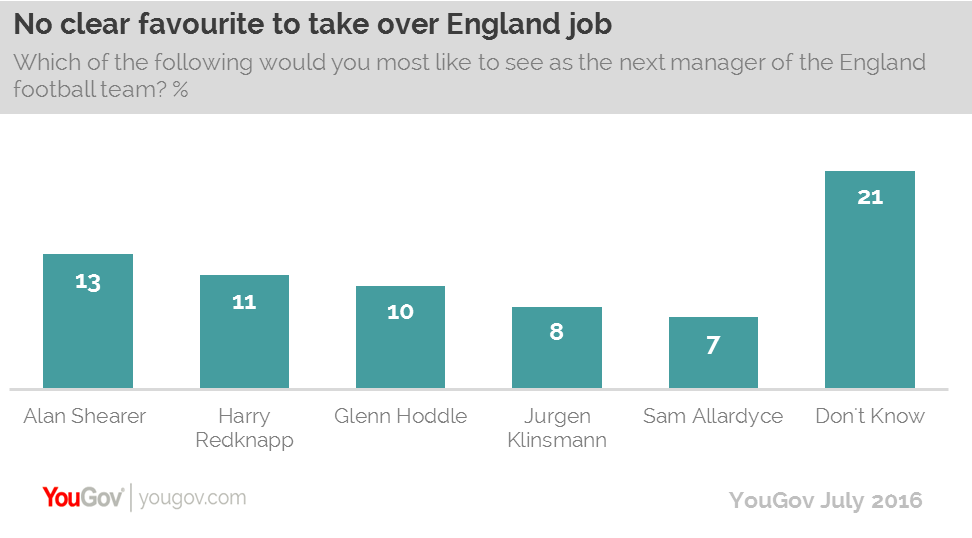 Opinion has swung behind Big Sam in a short period of time. When YouGov asked football fans to say who they would most like to take over as England manager at the beginning of July, just 7% favoured Allardyce for the role. This does not appear to be unsual, however. Prior to his appointment as England manager in 2012, Roy Hodgson was supported by just 27% of fans, with 43% opposing him. Two weeks after his appointment, though, these figures had reversed with 49% backing him and just 28% thinking he was the wrong man for the job. Clearly fans should have stuck with their gut instincts back then - we can only hope they're wrong this time.
Image: PA