Brits want free trade but not free movement. The public in Germany and France want both. Something will have to give
The prospect of Britain getting the Brexit settlement it wants is looking increasingly remote, according to the results of YouGov's Eurotrack survey this month. The survey finds that the number of people in Germany and France willing to let Britain have a free trade deal with the EU without free movement of people has remained completely static.
The results which showed just 9% of Germans and 11% of French backing such a deal, stand in stark contrast to the wishes of the British public, where at 42% it is the most popular option. Any hopes that last month's results were just an initial knee-jerk response on the continent to the result of the referendum have now been dashed.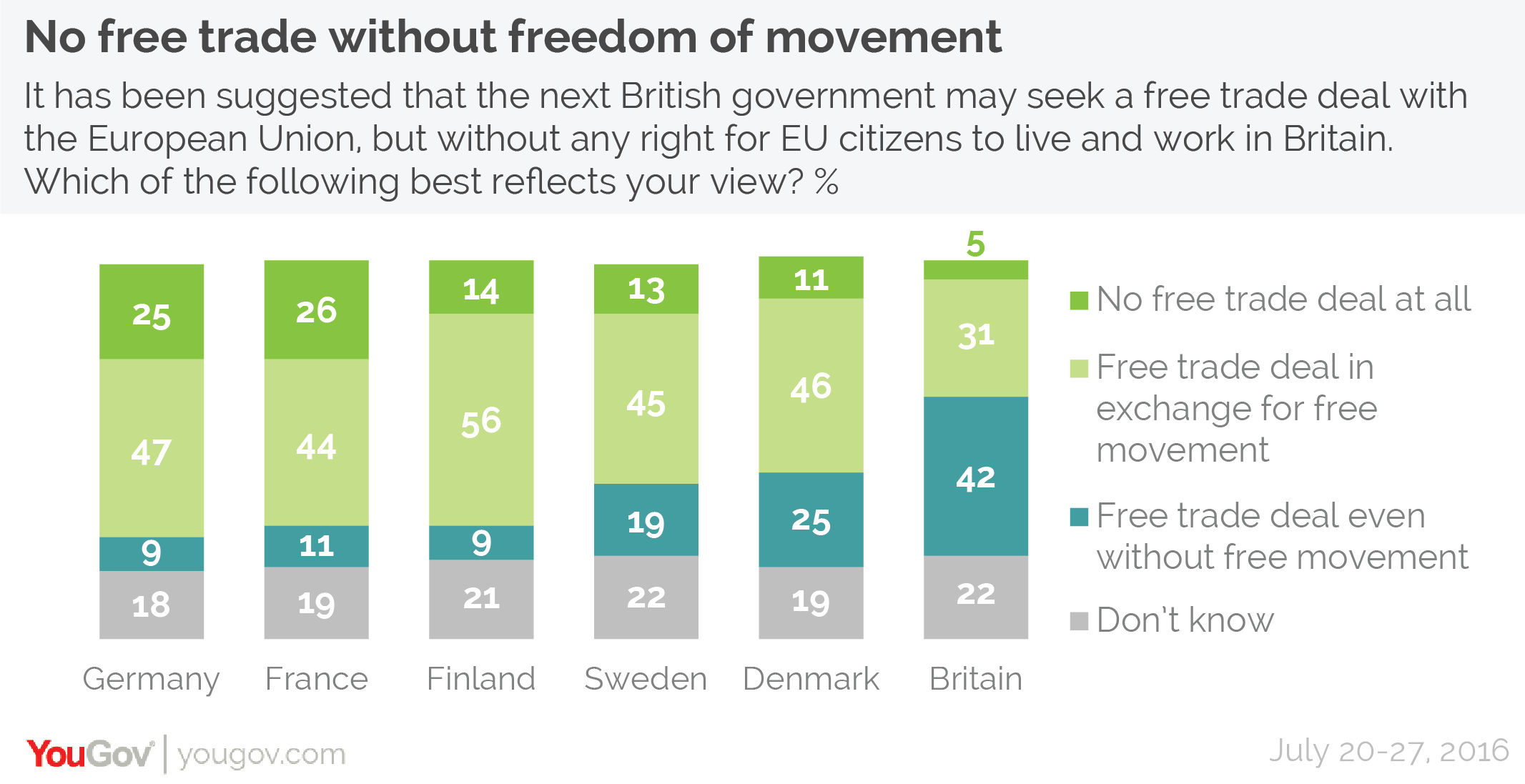 Worse still is the fact that there are significant minorities of French and German people who continue to want the EU to refuse any free trade deal with Britain. A quarter of Germans and 26% of French hold this view – more than twice the level of people who want to give Britain the deal it is looking for. The most popular option among EU countries remains agreeing a deal that keeps freedom of movement, backed by between 44%-56% of people.
The French and German publics also remain overwhelmingly ill-disposed towards the EU giving the UK a generous Brexit deal. More than half (54%) of both French and German people would prefer not to give the British a generous deal, against just 26% of French and 31% of Germans who would do so.
With Angela Merkel and Francois Hollande both facing elections next year, public opinion in France and Germany is likely to have a significant impact on the type of deal Britain can hope to expect – this will probably be bad news for Britain.
Elsewhere in the EU, public opinion in Sweden has swung behind giving Britain a good deal, with 43% vs 40% in favour of being generous (compared to 36% vs 43% last month). Public opinion in Denmark remains in Britain's favour, although Finland is still displaying levels of hostility similar to France and Germany.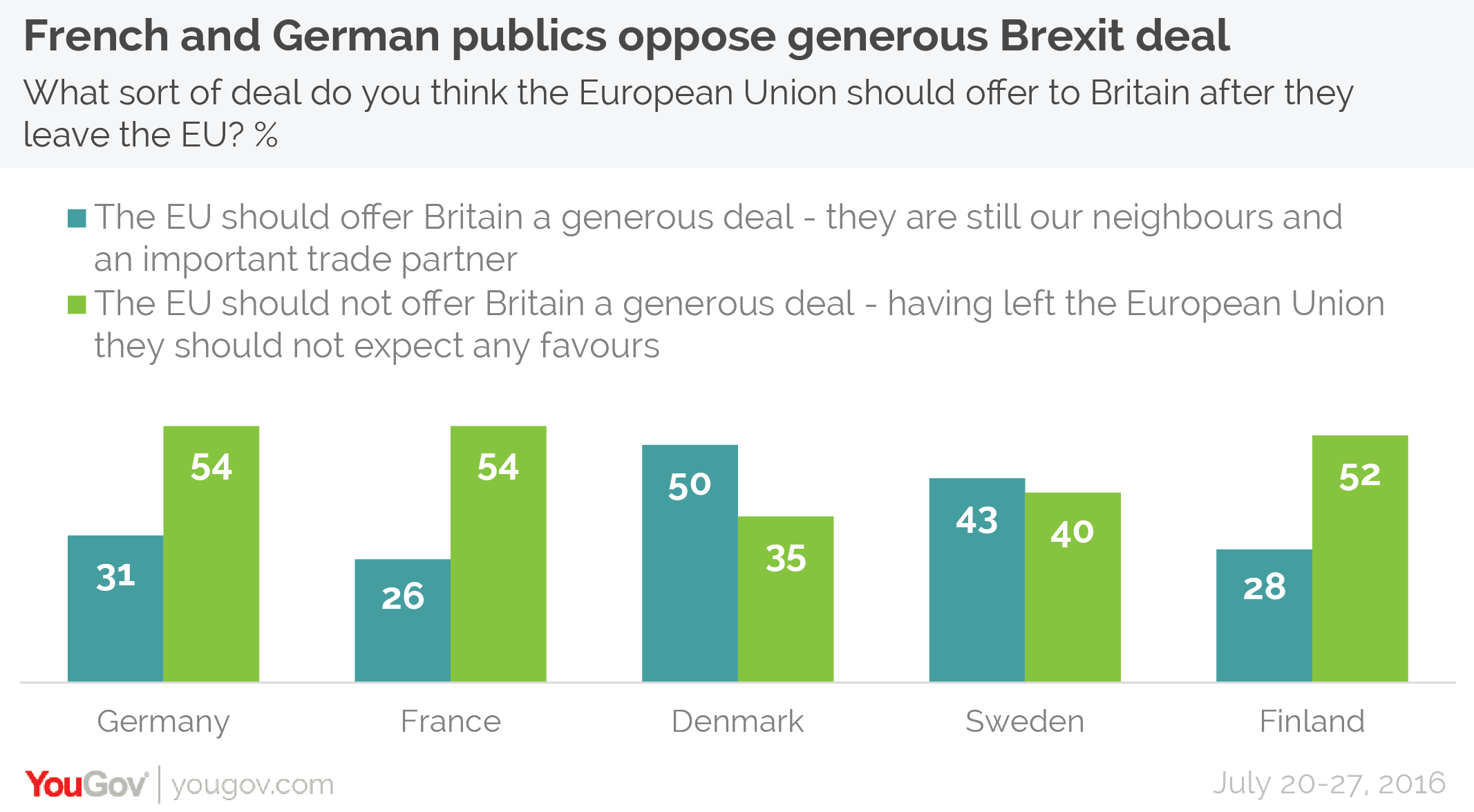 Perceptions of the European Union's future remain bleak across the board, with majorities in all countries expressing pessimism about the EU's future. Ironically, the only country in which belief in the EU's prospects have noticeably improved is Britain, which has seen a 5% increase in optimism. French people remain the most negative, with 64% pessimistic and 29% optimistic – a net rating of -35%.
Despite the negativity, Brexit contagion does not seem to be spreading. When asked how they would vote if they held their own referenda on EU membership, all the EU countries surveyed continue to post double-digits leads in favour of remaining. The only country showing a significant change is Denmark where the leave vote is now 6% higher than last month, although still languishing on 35%.
Image: PA