YouGov Ratings data shows McVities, Cadbury's and Walkers products dominate the list of Britain's favourite biscuits
New YouGov Ratings data featured in this week's episode of the Yahoo / YouGov podcast "Britain Is A Nation Of…" reveals the latest on British attitudes towards biscuits.
It reveals that Digestives are by far the nation's favourite type of biscuit, with three different forms of Digestive ranking in the top ten.
Data shows McVities' Milk Chocolate Digestives are by far the country's most favourably viewed biscuit, with eight in ten (82%) feeling positively about them.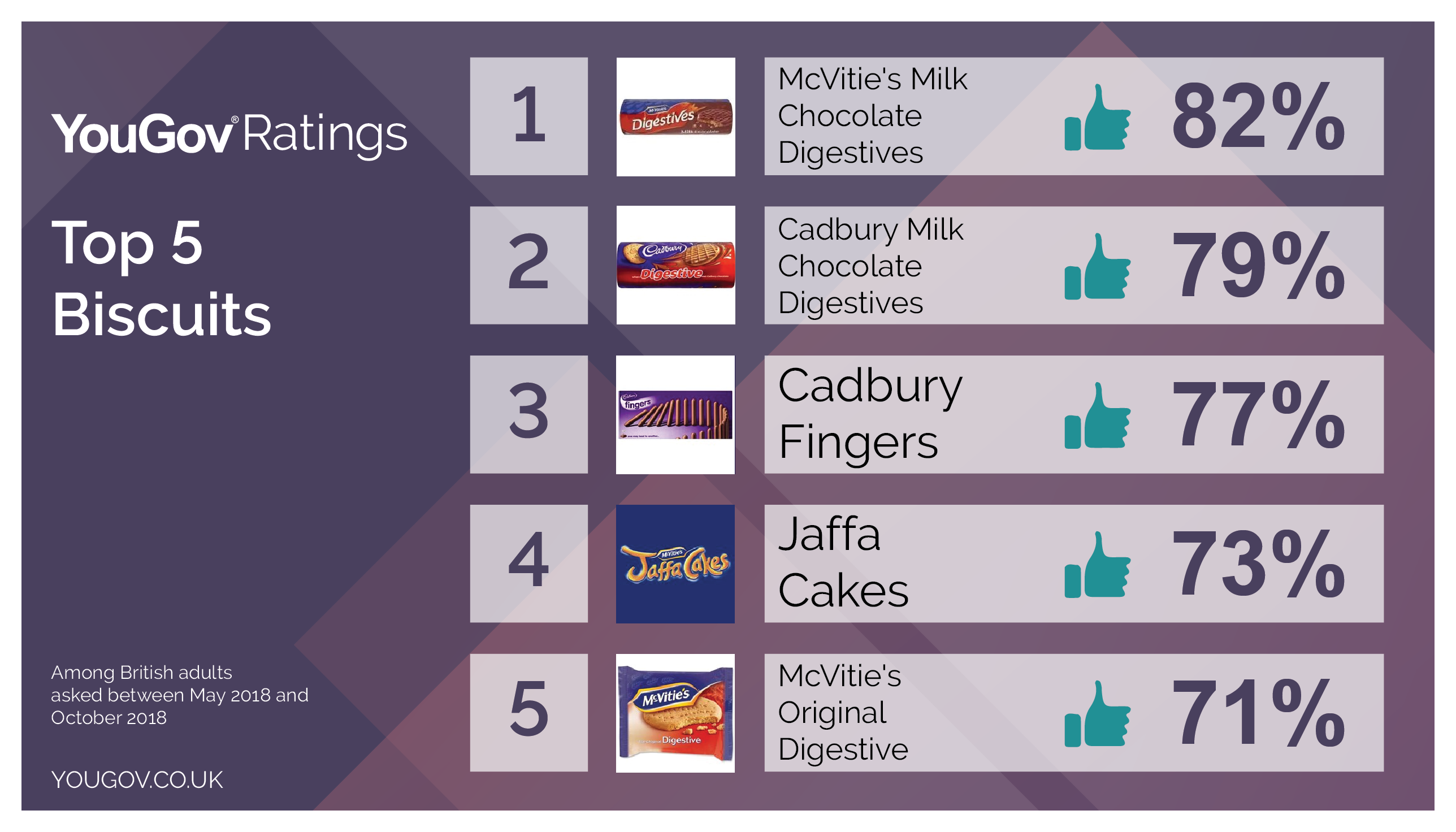 In a near tie for second place are Cadbury Milk Chocolate Digestives and Cadbury Fingers (79% and 77% respectively).

Jaffa Cakes, controversial as they are (biscuit or cake? A 1991 ruling said cake - but the battle continues), come in fourth place, with three quarters of Brits (73%) holding a favourable view of the sweet treat.

Photo: Getty

Listen to 'Britain Is A Nation Of' on Spotify, iTunes, or ACast