A new YouGov Omnibus survey finds that banks and post offices are the most desired high street institutions
New data from YouGov Omnibus can reveal which shops Britons are most keen to see as they stroll down their local high street.
From a list of 26 types of shops YouGov provided, there are 19 that the majority of Brits say they would want to see on their ideal high street.
Topping the list are banks and post offices, with 92% of Brits saying they would feature on the high street of their dreams.
Despite their popularity, a recent report by the BBC has revealed that both these institutions are among those disappearing most rapidly from the streets of Britain: there was a decrease of 711 banks and financial institutions in 2017 (the second highest) while 577 post offices and services were lost (the fourth highest).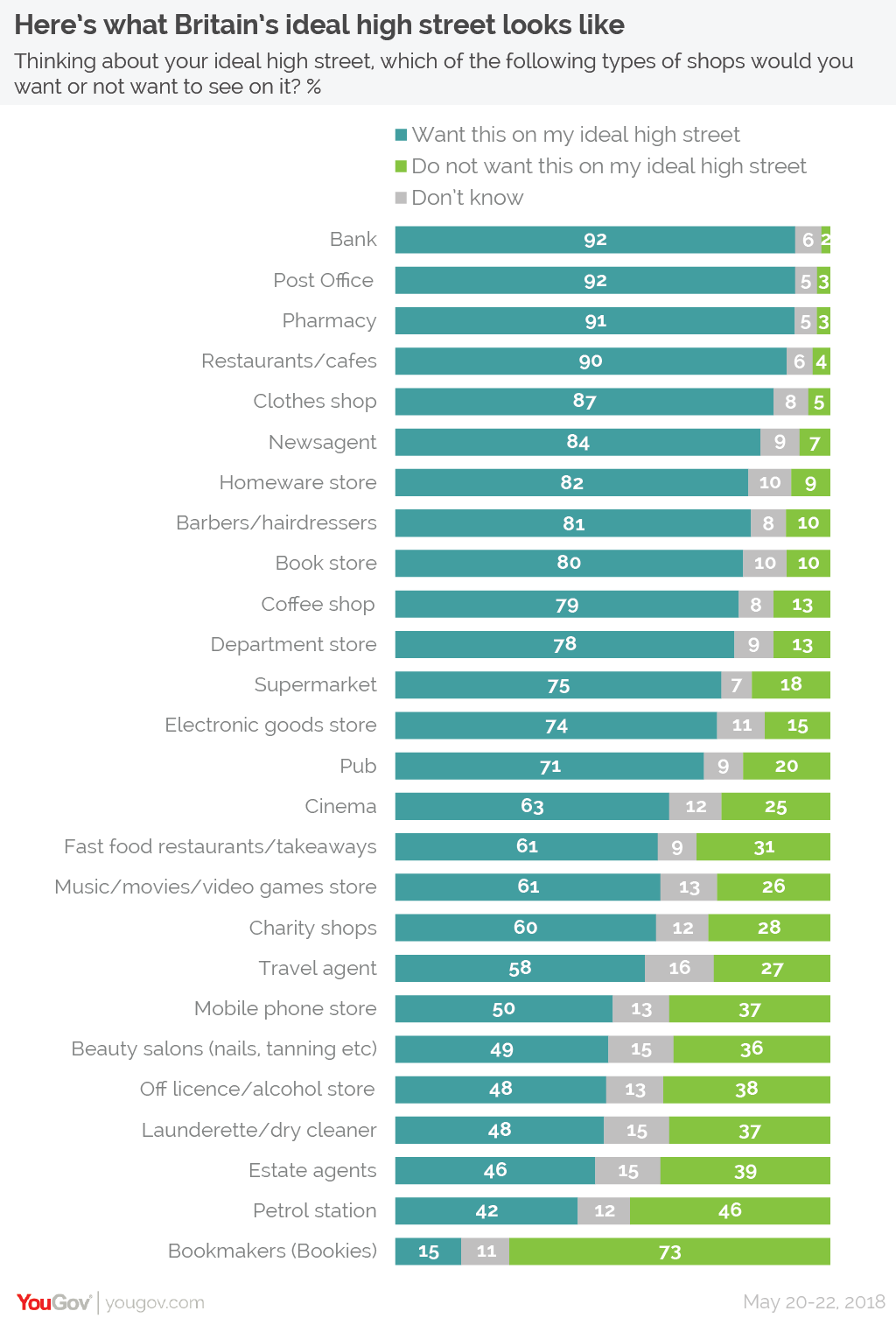 Also in high demand on Britons' ideal high streets are pharmacies (91%), restaurants/cafes (90%), clothes shops (87%), newsagents (84%), homeware stores (82%), barbers/hairdressers (81%) and book stores (80%).
There is one common high street store that Britons are very clear they don't want to see, however. Only 15% of Brits say a betting shop would be a welcome sight on their ideal high street – in fact, 73% of Brits say they specifically do not want them on their ideal high street.
Young and old have different visions the high street
The results reveal that the different generations have very different visions of the ideal high street, reflecting the differences in purchasing habits between young and old.
Older people (those aged 65 and over) are substantially more likely than their youngest peers (those aged 18-24) to want to be greeted by the sight of travel agents (+28 percentage points more likely), newsagent (+27), homeware (+27), book store (+23), post office (+23), pharmacies (+19), launderettes (+19), and banks (+18).
Younger people, for their part, are much more likely to want access to fast food restaurants/takeaways (+23 percentage points), as well as music/movie/video game stores (+13) and a cinema (+13).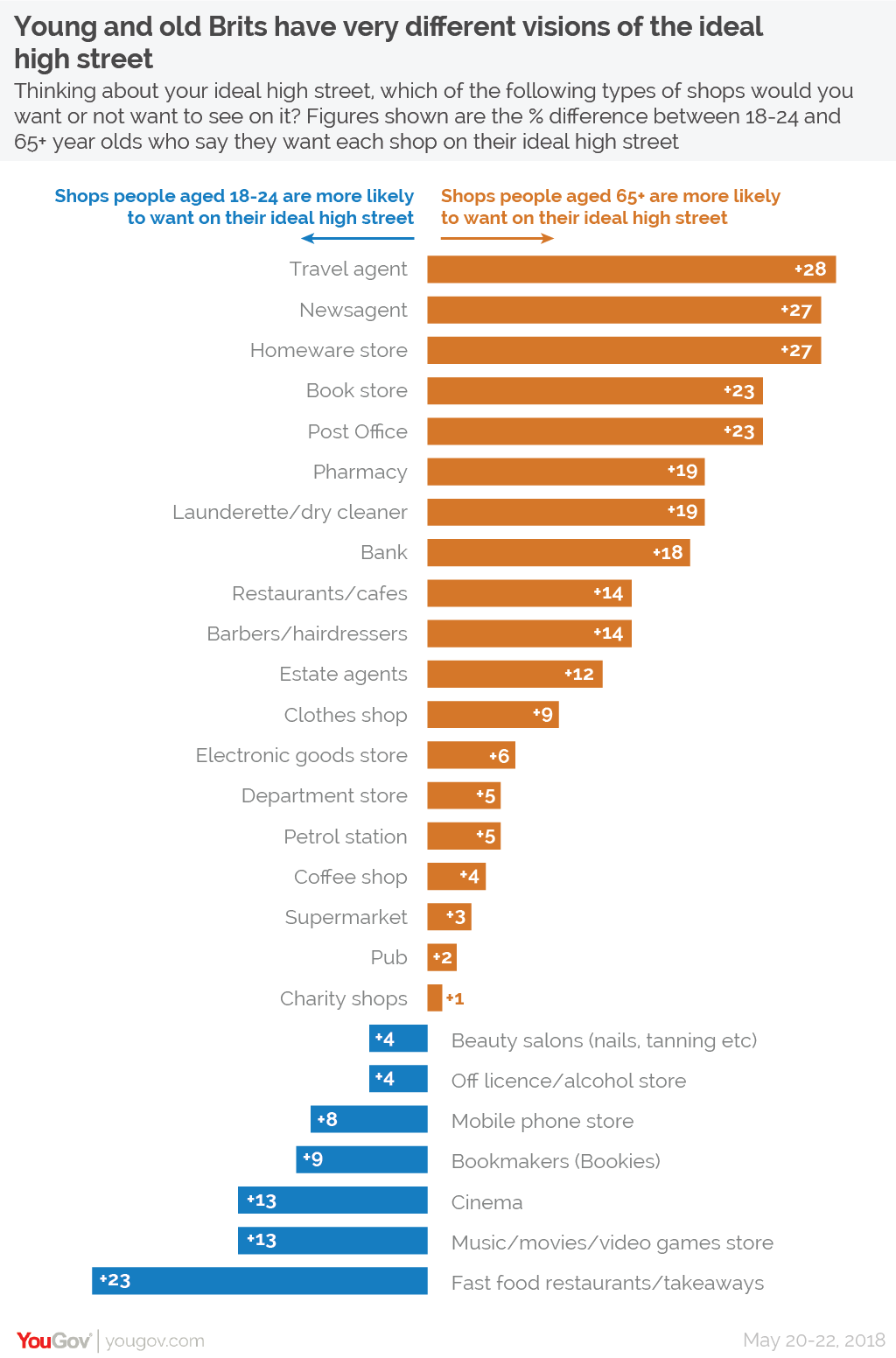 Women favour beauty salons, men bookies and booze stores
There are notable differences between the genders' ideal high streets. Women are significantly more likely than men to want beauty salons (+20 percentage points more likely), as well as charity shops (+12), coffee shops (+11) and book stores (+10).
In comparison, the shops men are most likely to want to see when compared to women are bookies and off licences/alcohol stores (+9 percentage points more likely in both cases).
Photo: Getty