E.On goes into the winter months with its strongest brand health in five years despite its recent fine from the energy regulator.
The analysis of YouGov BrandIndex data shows that the energy giant's average Index score (measuring overall brand health) for September and October is higher than during any autumn over the past five years. This year's score of -0.6 is a notable improvement on the previous four years when it's score was consistently below -5.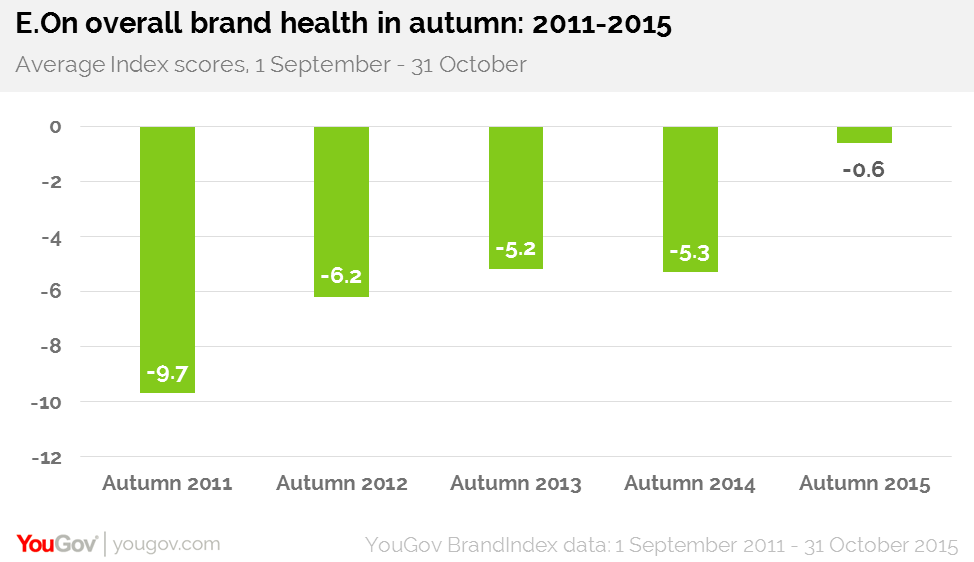 The brand's improved perception among consumers comes despite Ofgem, the UK electricity and gas regulator, ordering E.On to pay £7m in compensation to business customers for failing to supply energy-efficient smart meters.
Its Buzz score (that measures whether people have heard good or bad news about a brand in the previous two weeks) showed a slight fall after news of the fine broke but it is still ahead of where it has been for much for the past three months.
The relatively small impact the story made on the public's consciousness is probably a result of the fact that Ofgem's fine was to do with E.On's business clients and did not directly affect the general public. However, it is also helped by E.On having better Buzz scores than the "Big Six" as a whole.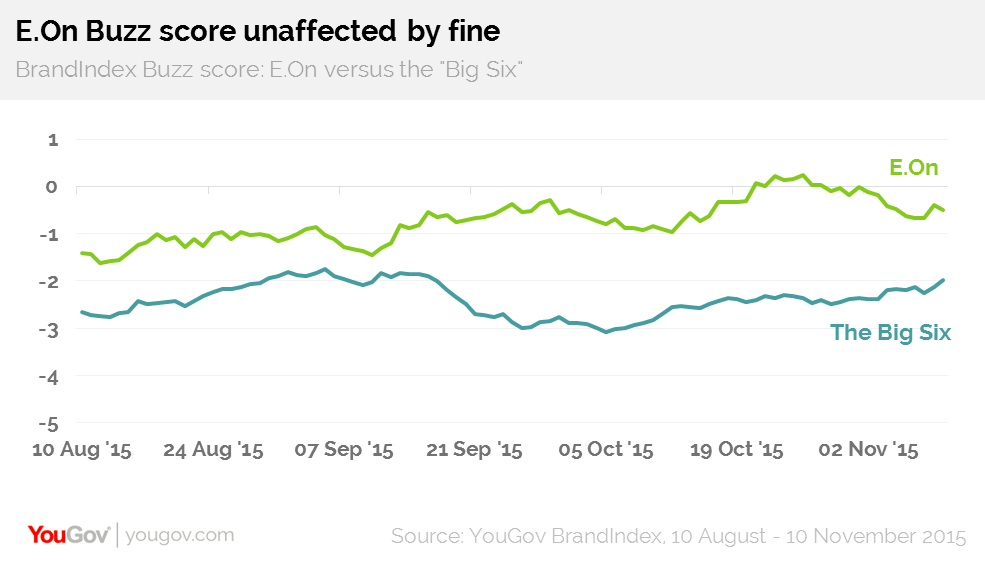 Whether its improved perception among the public would survive a New Year price increase is another matter entirely.  
More information about YouGov BrandIndex
More information about YouGov's Custom research for the ultilities sector 
PA Image