Over the last few weeks we asked our Director's Cut panellists to tell us the reality and talent shows they thought they'd be best at competing on.
Top of the list was Channel 4's Hunted, with 12% of respondents stating their belief that they could stay undetected by the powers of the state for 28 days. Another 12% thought they'd be able to handle the heat of the Bake Off tent, twice the number who felt they could step up to the challenge of Masterchef: unsurprising perhaps, after over a decade of Greg Wallace repeating the refrain that "cooking doesn't get tougher than this". Few felt they had the athleticism to survive Ninja Warrior or The Jump, and only 1 in 20 felt they could cope under the psychological pressures of Big Brother or The Island.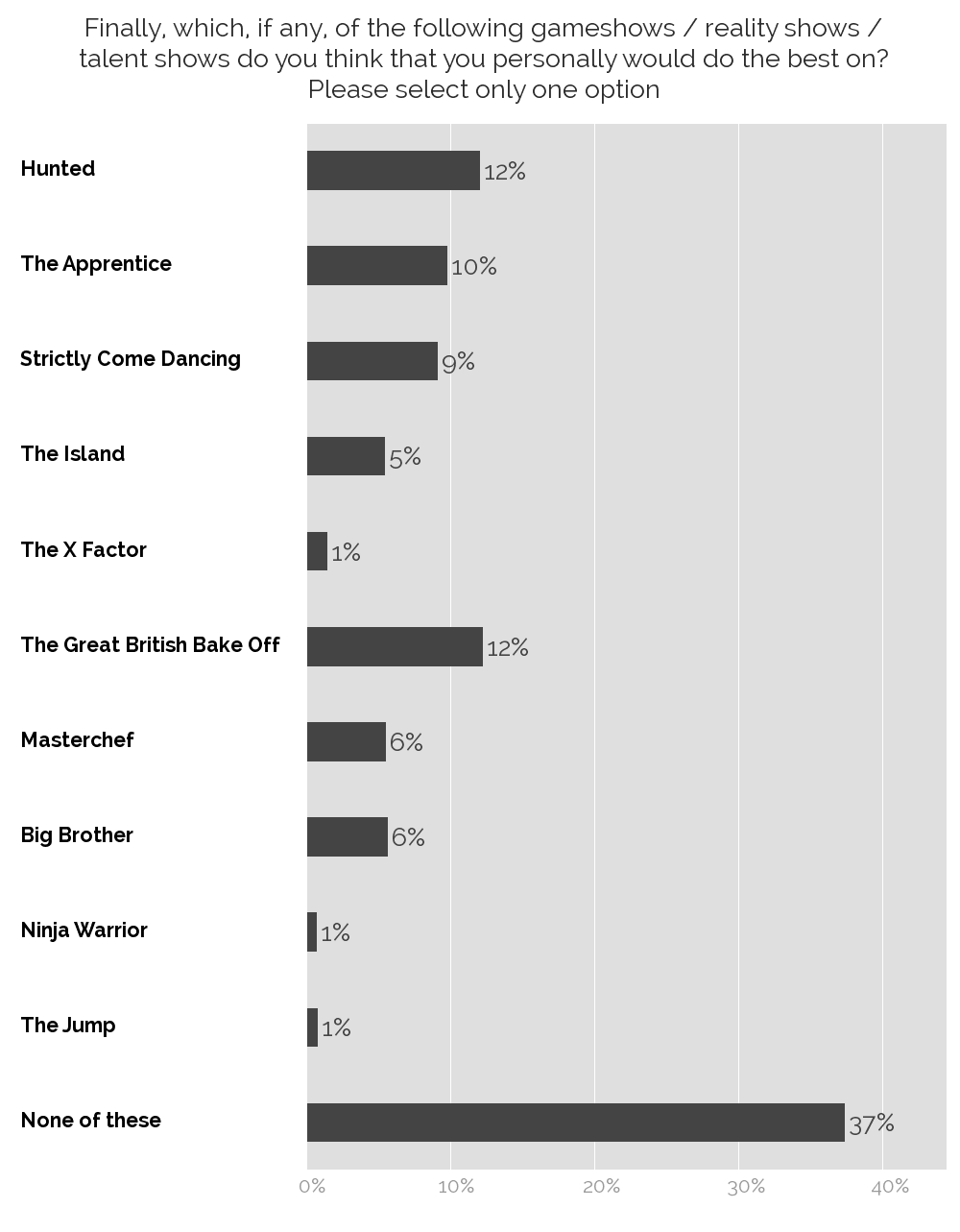 But what about you? Which TV shows do you think you'd be able to compete on? Do you have the general knowledge to survive Pointless, or the appetite for I'm a Celebrity… Get Me Out of Here!? Let us know in the comments below!
If you want to take part in more polls like this and see results as they come in, why not download our new Director's Cut app? On the app you'll be able to answer topical questions about everything to do with TV and Film, view live results to see what others members think, and read our reports on the research we've been undertaking. Please head to your app store and search for Director's Cut to download now! The app is available to download on iOS and Android, but is currently unavailable for Windows phones.