More than eight in ten Brits lack faith in information they find on social networks
New data from the YouGov-Cambridge Globalism Project uncovers high levels of mistrust for information on social media across the world.
In fact, in 15 of the 22 countries surveyed social media was the least trusted of the seven sources of information we put to people.* Where a source of information was less trusted than social media, it was almost always a national or local government official.
Britons are the least trusting of information on social media. Fully 83% of Brits say they don't trust the things they see on social media very much or at all – only 12% express a great deal or a fair amount of trust.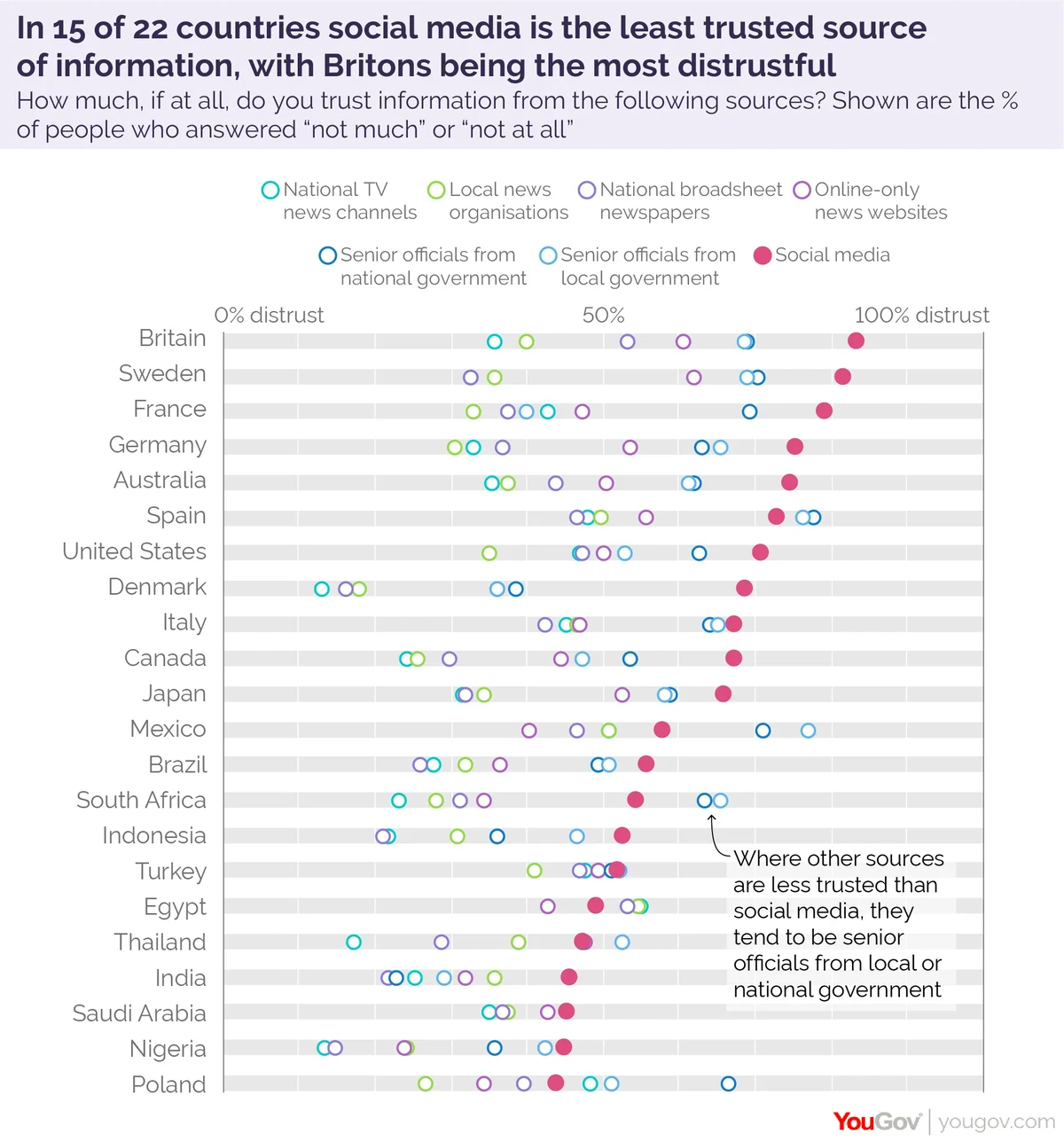 Similarly sceptical about social media are the Swedes – 81% of whom don't trust information they see there – and the French (79%).
At the other end of the spectrum, the majority of Nigerians (55%) say they trust the things they see on social media, making this nation the most trusting. Similarly, around half of Saudi Arabians, Thais, Indians (all 52%) and Poles (51%) have trust in social media information.
Here in Britain, people are most likely to trust information from national TV news channels, with 61% of us having faith in the validity of such news.
*Questions asking about trust in "senior officials from local government" and "senior officials from national government" were not asked in Saudi Arabia and Egypt.
Photo: Getty