Following the resignation of Fabio Capello as manager of the England football team in February, speculation as to who would be next to take on the role has been on-going in the sports pages.
But this week, the Football Association officially unveiled West Bromwich Albion's Roy Hodgson as England's new manager, signing up to a four-year contract.
Prior to Hodgson's appointment, virtually all sports commentators had believed that Tottenham Hotspur's Harry Redknapp would take over as manager.
However, the Football Association has since confirmed that Roy Hodgson was their first choice – and the only candidate they spoke to regarding the job.
But when we invited SportsLab participants to argue whether Roy Hodgson or Harry Redknapp should be England manager, those who took part in the poll were almost evenly split in their support for the two candidates.
In making their case for each candidate, some SportsLab respondents highlighted Roy Hodgson's past international experience, his honesty, and integrity as a person, as well as his ability to do well with the players at his disposal, as reasons why he would be the better option.
Whereas participants wanting to see Harry Redknapp become manager for England argued that his motivational skills with players, the attacking brand of football his sides play, and the fact that he was the popular choice amongst the public, were all key arguments for giving him the job.

Was Roy Hodgson the right choice for England manager? Or should Harry Redknapp have been given the job?
Join the debate here in SportsLab

1. Roy Hodgson - the right choice?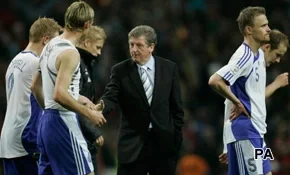 "Unlike Harry Redknapp he's already had experience of managing a national team, with some success. He's a respected and experienced manager of foreign and domestic teams. His patchy performance at Liverpool doesn't reflect his overall ability" Maureen, Cumbria
"He has international experience and success and has the right temperament and approach to international football" Anon
"He has experience, proven track record, he has managed at the top level, i.e. international football. He can bring organisation to the team setup. He may not have some of Harry's man management qualities but his other qualities outweigh all that" V. Nfdlovu, Berkshire
"Proven track record. International experience. Astute tactician. He's not Harry Redknapp, who would be a disaster" Phil, Hoveringham
"Has international experience with Switzerland and Finland" Nick, Staines
"Experience, knowledge of the game, master tactician" Anon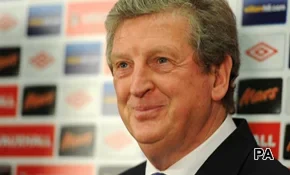 "He is modest, unassuming and inoffensive. Managers shouldn't be big personalities outside the training ground and Roy isn't. Hopefully his energies will be directed accordingly" Rob A, Worcs
"Honesty and integrity as well as experience of managing at an international level" Bill, Glasgow
"Organised approach, honesty, not too flamboyant, has respect for opposition" Anon
"Good with working with the talent he has. Straight talking guy with no baggage" Steve, London
"Honesty, integrity, leadership, international experience and bravery to make the hard decisions" Anon
"Informed, thoughtful, clever" Anon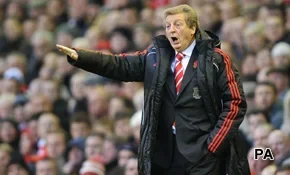 "Proven ability, gets on with players, international experience, capable of contributing to England development system" Steve N, Cambridge
"International experience. Able to shape England at all levels from senior squad to juniors" Anon
"He is interested in the long term future of the England football team and will hopefully be involved in youth development and increasing the number of top quality English players in the premier league as well as managing the first team" Anon
"He can oversee development for the next 5-10 years" Anon
"Detailed approach. Low key. Previous international management success. Team building. Focus on coaching and development. Compliments the new academy" JP, London
"Calmness and experience and possibly a longer term vision for the side" Thornton Heath Surrey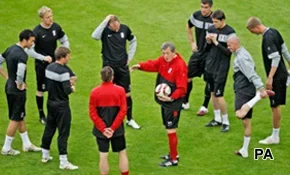 "He's got the international experience that Redknapp hasn't. He's had lots of experience in building competitive teams from groups of players with pretty average footballing abilities" Dave, Chatham
"He's English, did a good job at Fulham and WBA, safe pair of hands" Anon
"He has the experience of managing international sides and has been a good club manager – getting a lot out of average players and improving them" Anon
"Experience, intelligence and integrity. Good defensive strategies. Will be able to get the best from English players, many of whom are rather mediocre if we're honest" Anon
"Excellent record in international football. Great at working on a limited budget – working with a limited squad is that international management is all about" Anon
2. Harry Redknapp - the better choice?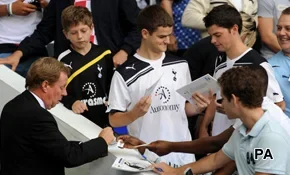 "I think he was the fans and the player's 1st choice. The FA should have just gone with it. He would have had full backing" Anon
"Harry Redknapp was the people's choice! Loyal England supporters should have their opinions heard" Lizzy, Stoke-on-Trent
"I feel that Roy Hodgson can be as good if not better than Redknapp, but Redknapp being the fan's favourite would be the better choice as then there would be no excuses if England experience failure once again!" Muhammad A, Islington
"Because he has the 4th estate onside, and they are the biggest obstacle when it comes to being England manager. In Hodgson's first defeat the tabloids will be after blood. With Redknapp, they'll be more sensible and give him time to make things right" CM, London
"He is a good manager and he is the people's choice and the England Players choice" AP, Dorset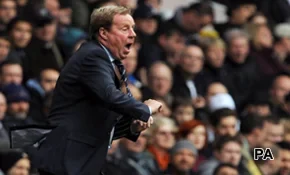 "He's passionate about football. He has done well with teams without the best players. He gets the best out of his players he motivates them well, he's English and patriotic, he's respected by players" Anon
"He is a better man manager. He can get the best out of players like no other" Mel. H
"He has loads of charisma to excite fans, he can motivate players & has a proven track record at league level" AL, Worcestershire
"Harry Redknapp is widely accepted as the man for the job. He has absolutely fantastic man management, which is of particular importance in an international side where footballing ability is a given trait of the whole squad. Harry has the ability to produce a footballing side who can perform at a consistently high level" Dom, London
"Even though he does not have international experience, he has personal dynamism – he is able to encourage and boost morale and confidence" Samuel O, Essex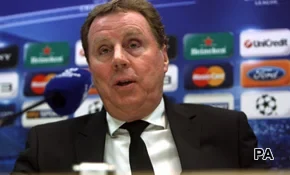 "His teams play exciting and passing football, the players respect him and he knows how to handle todays millionaire footballers and get the best out of them" Anon
"Better track record - encourages teams to play better football" Martin G, Somerset
"He has a good outlook on football and how the game should be played" Anon
"'His teams play attacking, attractive football and he really seems to get the best out of his players. He is also good with the media" Anon

Was Roy Hodgson the right choice for England manager? Or should Harry Redknapp have been given the job?
Join the debate here in SportsLab