Fans are nearly split over the issue, but lean more towards approval of the gesture
There have been many changes made to top flight football since its return from lockdown, and even more with the beginning of the new season. One change that has carried over from the tail end of last season is players and staff taking a knee before each game to display solidarity with the Black Lives Matter movement taking place across the world.
Sport and politics have long been intertwined, with political gestures not an uncommon sight at global sporting events. There are, however, some who did not approve of players taking this particular stance, with a "white lives matter" banner flown over the Etihad Stadium in June during Burnley's away match to Manchester City.
But what is fans' attitude to the gesture made by players and others before kick-off? The latest YouGov Sport research shows that fans are nearly split over whether they approve or disapprove of taking a knee; but lean more towards approval of the gesture.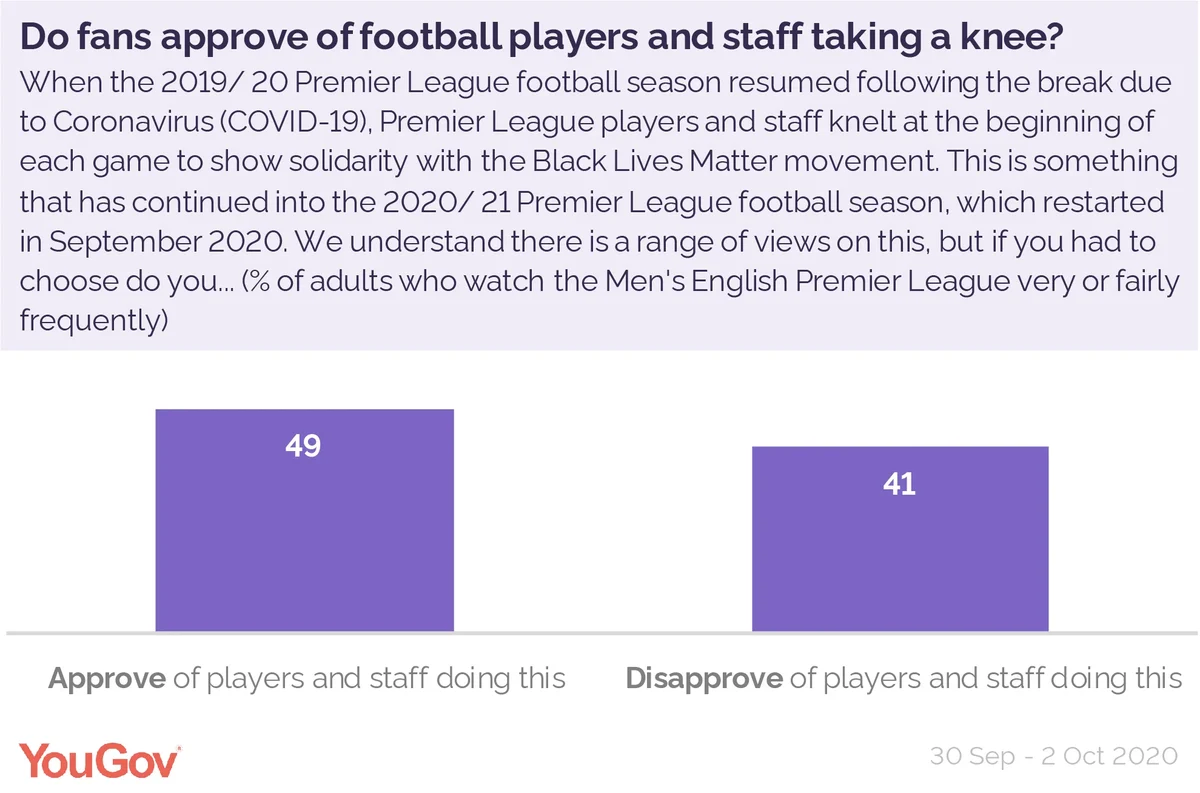 Of Premier League fans, just shy of half (49%) say they approve of players and staff taking the knee in support of the Black Lives Matter movement, compared to 41% who disapprove of them doing so. A tenth (10%) of fans are undecided on the issue.
Fans from an ABC1 background are more likely to be approving (56%) compared to those from a C2DE background (29%). There is also a geographic split, with Premier League fans in the capital (59%) more approving of those elsewhere in England, such as 49% of fans in the North and 47% in the South who say the same.
Learn more about YouGov Sport here