Labs participants speak out on the furore over the captaincy of the England football team...and who should replace him?
The FA's decision to take the England captaincy away from John Terry following the news that his trial has been deferred until after the European Championships set into motion a chain of events which has rocked English football, with Fabio Capello subsequently resigning as manager.
This is not the first time that Terry has been sacked as England captain. Capello replaced him with Anton Ferdinand's brother Rio two years ago after claims that Terry had had an affair with the ex-girlfriend of former teammate Wayne Bridge.
Ferdinand missed the World Cup in 2010 through injury, however, and it was Steven Gerrard who led the side in South Africa. Gerrard, who has only recently returned from a long injury lay-off himself, is now the favourite to assume the role and captain England in Poland and Ukraine this summer.
Our nationally representative poll from earlier this week has shown broad support among British football fans for the FA's decision to sack Terry, while our SportsLab survey also asked what you thought about the situation – and found passionate arguments on both sides of the debate from those who took part.
1. For and Against: Did the FA make the right decision?
For...sacking Terry: The FA made the right decision 
"He should never been re-instated in the first place. Captains should be good examples to others. JT is not." Sean, Plymouth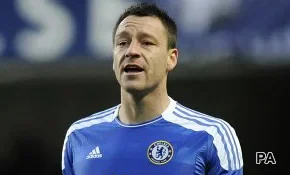 "Although innocent until proven guilty, the charge inevitably brings the game into disrepute; like Chris Huhne, he is unlikely to be able to concentrate on the responsibilities of his role if he's also preparing for a court case." Anon
"[In] any other job you would be suspended from your job whilst under investigation for racism; footballers are overpaid idiots." Karin, Worcestershire
"John Terry's trial has been set for a date in July after the Euro Championships. As captain, Terry would have been expected to attend press conferences etc. He would have faced constant questions from the media and this would have detracted from the goals of the team. I think that he was only stripped of the captaincy because of the delay in the trial and I understand why the FA felt they had to do so. As a player without the additional demands of the captaincy, Terry will be able to put the issue aside and do his best for the team." Renee S, Glasgow
"Accusations of racial harassment need to be fully investigated. The CPS must believe the case is "winnable" which suggests sufficient evidence is available. In any other profession, accusations of misconduct lead to suspension. Why would an over-paid footballer be treated any differently?" Anon
"… [No one facing such charges should] be continuously honoured the way the captain will be. He may well be innocent, but there needs to be a hard line taken to this sort of issue, as whether they ask to be or not, they are role models to a lot of impressionable children. These children need to understand that using phrases like the one in question are not appropriate. Ever." Anon.
"Because he appears to be ill-educated, arrogant, unpleasant and he has brought the game of football into disrepute on more than one occasion." Diana H, Horsham
"Racism has no place in sport and there are players as talented, and more talented, than Terry who would be much better role models. Professional players in today's society seem to think they are above the law and steps need to be taken to put them in their place, representing their country is a privilege not a right!" Vicki, Gillingham
"The media circus that would follow him would be bad news for the English team's chances of progressing in the tournament" Anon
"I would liken this to anyone who has been accused of anything at work. They should be suspended until a full enquiry has been made and then when this is done the decision should be made, whether he is a good player or not. We cannot portray a two tier system where public figures are above the law." Sand H Scotland
Against...sacking Terry: The FA made the wrong decision
"Innocent until proved otherwise by due process of the law" John, Doncaster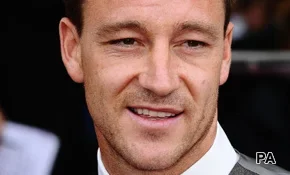 "What the FA has done today is shameful. This is the second time they have removed John Terry from the captaincy on the basis of scandal mongering in the gutter press. They have made a mockery of the process of justice in the UK." Anon
"Although I find racism and discrimination in general to be disgusting I find that this goes against the whole idea that you're assumed to be innocent until proven guilty. The police have charged him however he is yet to be tried. If he has done this then he should be punished and it should be far more severe than a simple demotion, but the FA are jumping the gun in an attempt to make it look like they're doing something about racism." Jack, Plymouth
"He has not been found guilty of any crime and he is a good footballer" Diane S, Sidcup
"Difficult for him to be the leader with this hanging over him, but "innocent until proven guilty" so let him play. He may have done wrong - and drop him if he is found guilty - but don't penalise the whole country until there is a verdict." Brian S, Hove
"He's a good player; what he says is irrelevant." Richard, Yorkshire
"Whatever happened to innocent until proved guilty? I don't care about football at all, but I think it is totally wrong to take this action when the case has not yet come to the courts, if it ever should have been brought up at all. Once again this is trial by media and the stupidity of the current proponents of equal opportunities. They are right to target actual racism, but things shouldn't be taken out of context and blown up out of all proportion." Linda E, Leeds
"It will be a major blow to him to have to succumb to the rulings of another captain but it will show people that you don't give up when in trouble. You take your knocks and keep working" Jo, East Sussex
"They'll look silly if he's found to be innocent. They've given in to mob culture" Derek C, Bromley
"The man is innocent until proven guilty. This seems very political. The manager should be the one to say who captains England not the office boy who knows little about football" Roy B, Scotland
2. Who should replace Terry as captain?

Liverpool player Steven Gerrard is the favourite to replace Terry as captain, both according to the bookmakers and football fans who took our nationally representative poll. Joe Hart and Scott Parker are seen as the other main contenders for the role.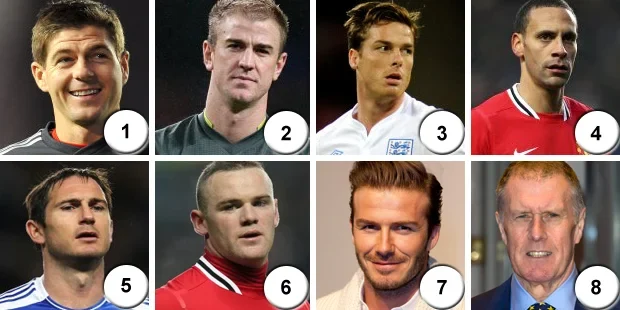 "Probably the most likely to command a regular team place" Graham C, Buxton, Derbyshire
"Quality player with several years' experience as captain of a major club" Alan F, Fife
"He's one of the very few who hasn't cheated on his wife" Bob T, Cambridge
"Has an exceptional attitude, work ethic and belief. Commands respect from other players. Would be proud to have him as captain." Jules, Salford
"He is the most inspirational player in the current England squad and plays in the centre of the field, so is the link between all of the players on the pitch" Andy W, Staffordshire
"He has experience as Liverpool captain and is far removed from the allegations (a reason I did not suggest Rio Ferdinand who could be divisive)" Liz K, Exeter
"Although Steven Gerrard is no angel he doesn't carry the same baggage as John Terry. Like Terry he is an excellent leader and, injury free, would appear to be the most viable alternative. I think he is, potentially, England's most important player; if Gerrard plays well England plays well." JAG, Newry
"There isn't anyone else of any competence and even he barely matches up to it" Matt, Cheshire
None
"Because he is only certain starter and shows perfect temperament" Andy W, London
"He plays in a position where he can rarely get himself into trouble and as far as I know has a decent personal life" Nobby, Lincoln
"He appears to be likeable and fair-minded from what I've seen. He's young and likely to be a part of the team for a long time (so could be a long-serving captain). Most of all, he doesn't have a permanently angry expression, as John Terry clearly does." Anon
"His manner on the field is precise, he can see what is happening in front of him" Haydn S, Loughborough
"Scott Parker is a player who leads by example. He is a gifted player and has none of the celebrity about him. He seems to be a young man who lets his football speak for him. He is an example for young people to aspire to be, unlike many of his celebrity, overpaid, overpampered prima donna teammates" Mick, Yorkshire
"At every club he has been at he has shown outstanding team work, and to my knowledge has no criminal charges, scandals regarding women or other players, to his name. I believe he has the potential to solidify the England squad" Katie, Nottingham
"Because he's not John Terry, Rio Ferdinand, Steve Gerrard or Frank Lampard" Jeremy P, Frome
He is a motivator, he has the right sporting ethos about football, he's not a cheat; he would be an ideal figurehead to represent his country" Mimi from Essex
"Because last time they needed a captain he was the one they chose" DM, London
"Sending a message that Terry was wrong. I also think he's been a good influence on the team in the past" Sam A, Chesterfield
"[Has] done things to try and improve the image of the game" Anon
"One of few players who seems half-decent as a human being" Anon
"Frank Lampard has proven himself to be a person who conducts his life on and off the pitch with some discretion and understands that in his position as a highly paid, highly visible footballer he is a role model for millions of boys and takes that position seriously" Rebecca K, Sutton
"He is much more balanced and less aggressive than that Terry" Gerard F, Stockport
"The best outfield player and hence most guaranteed place in [the] line-up." Colin, Bury
"Because he is passionate about football & gives 100%" Polly, Manchester
"If you give him a bit of responsibility it might curb his tendency to act like a spoilt kid" Anon
"A great ambassador for the sport, where corruption (FIFA) and bad behaviour on the pitch has become synonymous with international football" Martin B, West Sussex
"Beckham has the respect of other footballers. Apart from his undisputed football skill & experience he is always respectful of the game & its players & has never been known to foul mouth anyone" Trish, Harrogate
"[He] has grown up and left the playground" Brian Couchman , Belfast
"He might be too old but he offers the world a strong, popular individual who also unites and inspires the players. Bring him back for a swansong and see what happens. He would certainly give 100% on the pitch and he is now a far more articulate man than he was as a young player. The world would certainly enjoy watching him. Who knows what he could do...?" Rick, Hereford
"Brilliant ambassador for sport & family in this country" Martina, Cambridge
"Because England have achieved nothing since he was last in the starting line-up", Paul H., Bradford-upon-Avon
"Good player" Mark, London