From roller derby to unicycle hockey, SportsLab participants share the more unusual sports they love
We've done a lot of work on major sports in the SportsLab – in addition to our weekly football polls, there have been several surveys on cricket and rugby union.
But variety is one of the great things about sport in Britain, and we thought it would be interesting to ask SportsLab participants to tell us a bit about some of the more unusual sports that they enjoy.
The recurring themes
Sports which featured repeatedly in participants' answers included three of the big American four: American football, baseball and ice hockey.
Interestingly, several SportsLab panellists state that they play American football in addition to following it – whereas most baseball and ice hockey fans who took part in our survey only watch the sports rather than playing it themselves. Other sports cited by respondents are rugby league and field hockey, as well as various forms of cycling, rock climbing and ultimate Frisbee.
Off-the-wall sports
We had to look up some of the sports enjoyed by SportsLab participants ourselves, because we'd never heard of them. That said, they are all real sports, and we think that some of them sound like they might be worth investigating. Using the answers from our survey and a bit of background research, we've prepared introductions to some of them…

Do you play an interesting or slightly unusual sport? Add to the discussion using the comments box below!

Roller Derby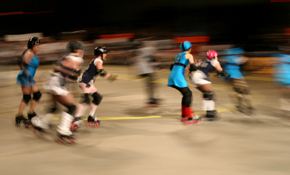 A fast-paced, aggressive and predominantly female sport which takes place on roller skates around a track. One skater, called a 'jammer', scores points by lapping members of the opposing team. The rest of the team work to block the opposition's jammer whilst also trying to help their own. The sport dates back to the banked tracks of 1930s America, but is enjoying a surge in popularity, and an inaugural Roller Derby World Cup took place last year.
One SportsLab contributor takes part herself; she explains that it is "exhilarating to watch and play… It's different and [is] a good way to make friends and exercise". She adds that in the UK "it's really taking off, especially as we've just had the World Cup and England came third." Another SportsLab participant, Moz, watches Roller Derby because his girlfriend plays it, and he enthuses that "it's exciting!"
Ultra running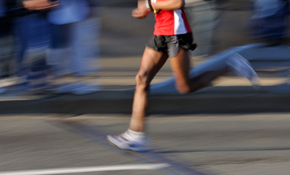 For those who want to run bigger distances than traditional marathons. Events vary, but are usually either defined by a distance (e.g. 100km races – an official IAAF event) or by time (e.g. 24 hours).
Our ultra-running contributor explains that they "wanted a challenge beyond marathons", for the "buzz of pushing myself and also staying fit". With the number of people participating in triathalons and other long-distance, physically exerting sports, there may be potential for growth in the sport, adds our runner.
Double-handed skittles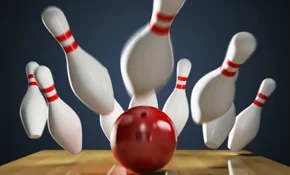 Paul Wakefield, SportsLab's double-handed skittles enthusiast, notes that it is "hard to explain but fun to watch". It is played at skittle allies through the UK, he adds, and it is "nice to meet up with friends [for] a pint and a pie and of course the game."
Unicycle hockey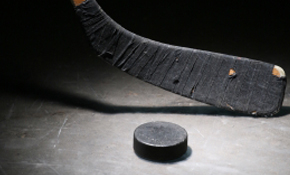 Might be the wackiest sport submitted, but it has a long history – apparently, it dates back more than 80 years. As the name suggests, it is a team sport played on unicycles. Ice hockey sticks are used, and, like in ice hockey, the goals are set in from the edge of the court, so players can take the ball round the back of the goal.
Our respondent got into unicycle hockey "through a juggling club at university" and plays with "other club members and at national conventions". They claim that it is "fun" and (with a hint of understatement?) "a little crazy".
Real tennis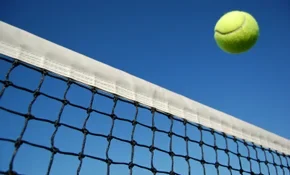 Bob Harvey explains that he got into the sport "by being an awkward sod at school". He doesn't see much potential for growth, however, as there are "limited opportunities to watch" it and "very few courts", either in the UK or abroad.
Korfball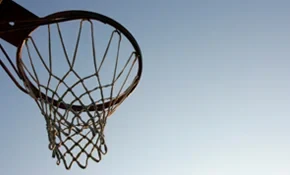 The participant who brought Korfball up isn't a player themselves, but rather impressively, explains that they watch it because "my son plays for Wales".
Orienteering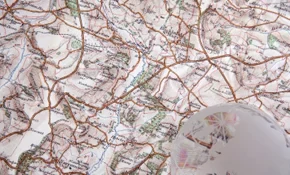 For both Gerry Morrison and Di, the appeal of orienteering seems to lie in part in its variety, and they highlight the different locations and terrains in which they have orienteered. Gerry notes that "it's a sport that you take part in at your own level of expertise, beginner or more experienced, and you can set the challenge as high (or low) as you like". He also points to the fact that the sport offers and intellectual challenge as well as a physical one.
Other sports mentioned which struck us as particularly unusual include floorball, bog-snorkelling, Muay Thai boxing and trapeze.

Do you play an interesting or slightly unusual sport? Add to the discussion using the comments box below!