Most Brits think players should abandon games completely if unacceptable abuse continues after warnings
Following a deluge of racist abuse directed at the England players during their Euro 2020 qualifying match, Brits say it's time players left the field if they are subject to racial insults from the fans.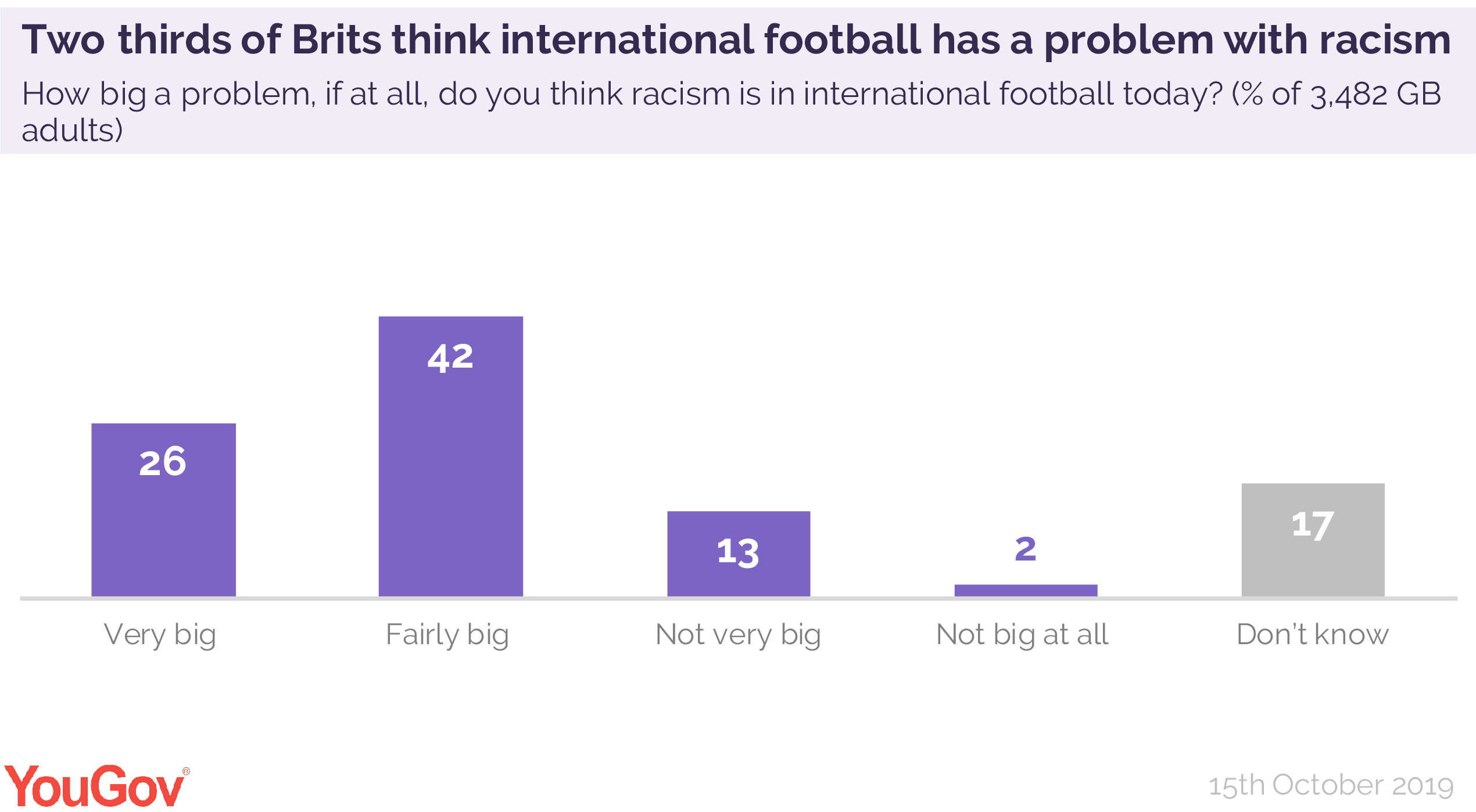 Click to enlarge
The majority (68%) of Brits think that racism in football is at least a fairly big issue, with one in four (26%) saying it's a significant issue for the sport. Only 15% of Brits say they think that racist abuse is not a very big issue in football.
England's recent game against Bulgaria was halted twice during its first half, as supporters were warned against using racist language and insults however Brits think one warning should be the maximum before players should abandon the match.
Over half (61%) of Brits say a football should be abandoned if abuse against players persists. One in six Brits (17%) think that players should immediately leave the pitch on hearing the abuse, and 44% think the game should be halted and fans giving a warning, but that players should walk off the pitch if it continues.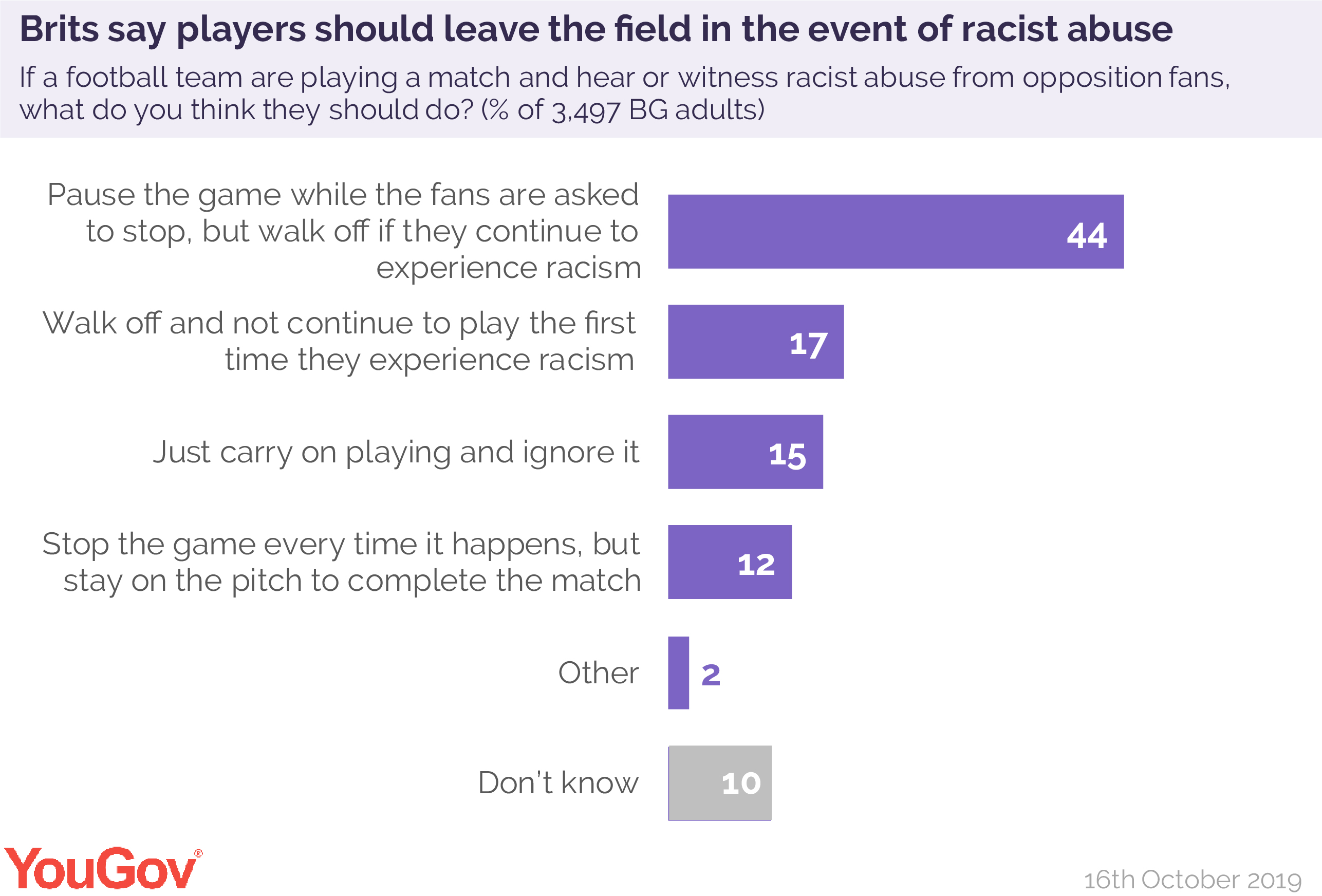 Click to enlarge
But pausing matches mid flow wouldn't prevent abuse before the game, and some of the England squad reported racist shouts from the stands during their pre-match warm-up.
A sixth of Brits (15%) say games shouldn't be halted, and that players should do their best to ignore the abuse and carry on with the match.
Image: Getty