More than a third of Britons say they like Jurgen Klopp's reds
It might have been 28 years since Liverpool won the league, but there is one way in which it does dominate its Premier League competitors: in the popularity stakes.
New data from YouGov Ratings shows that the five-time European Cup winners are the most popular football team in the English Premier League, with 35% of Britons having a favourable opinion of the club. One quarter of Brits (26%) see the club in unfavourable terms (quite possibly Manchester United or Everton supporters) and 34% have a neutral opinion. Only 5% of Brits say they have never heard of the team.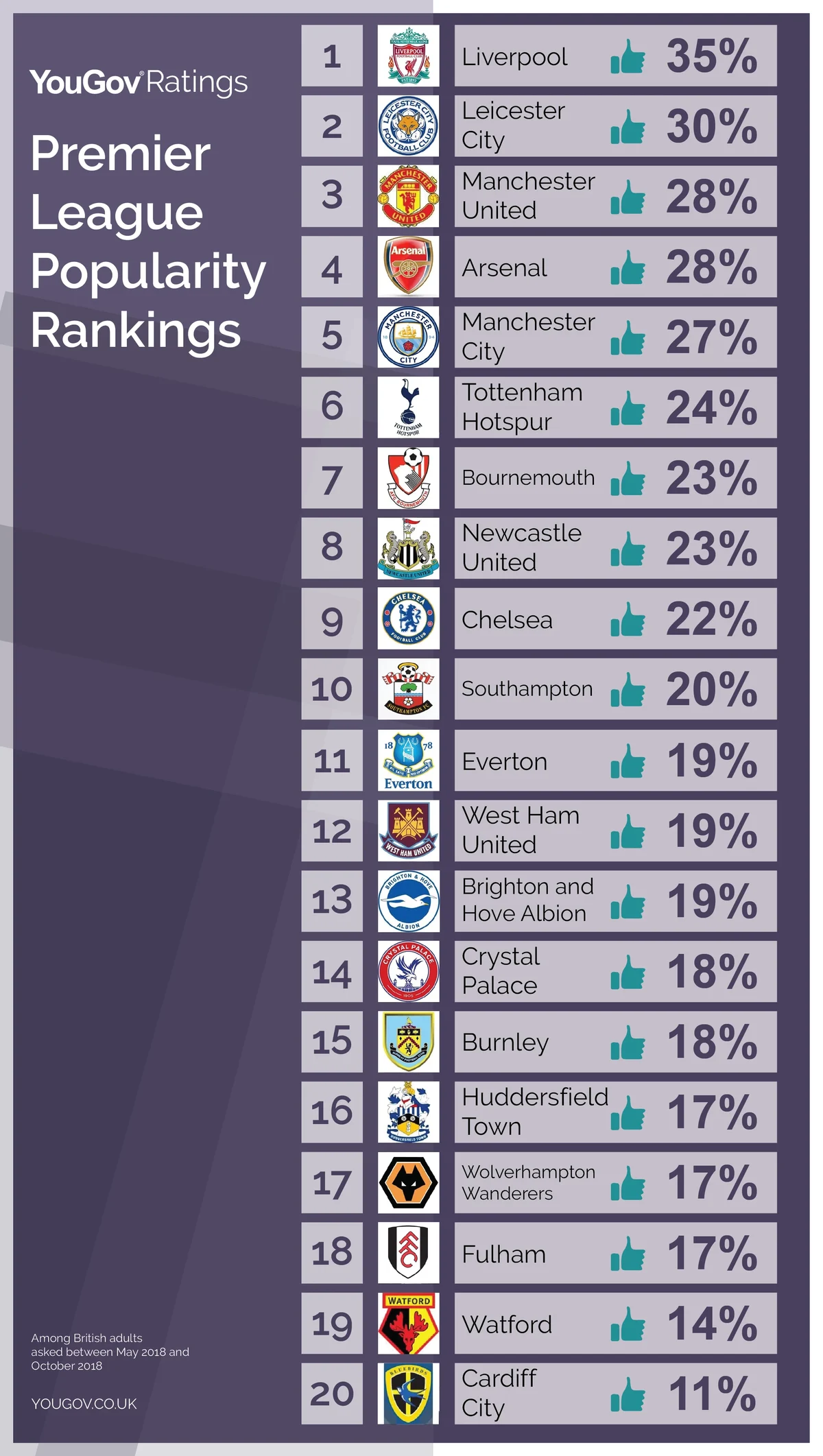 In second place are surprise 2015/2016 league champions Leicester City, liked by 30% of Britons. Unlike third-placed Manchester United and fourth-placed Arsenal, both of whom are also liked by 28% of Britons, they are not particularly reviled, with only 14% having a negative view of the Foxes compared to 36% for the Red Devils and 32% for the Gunners.
In fact, the 36% of Brits who dislike Manchester United make them the most disliked team in the Premier League, ahead of Chelsea in second on 34% and Arsenal in third.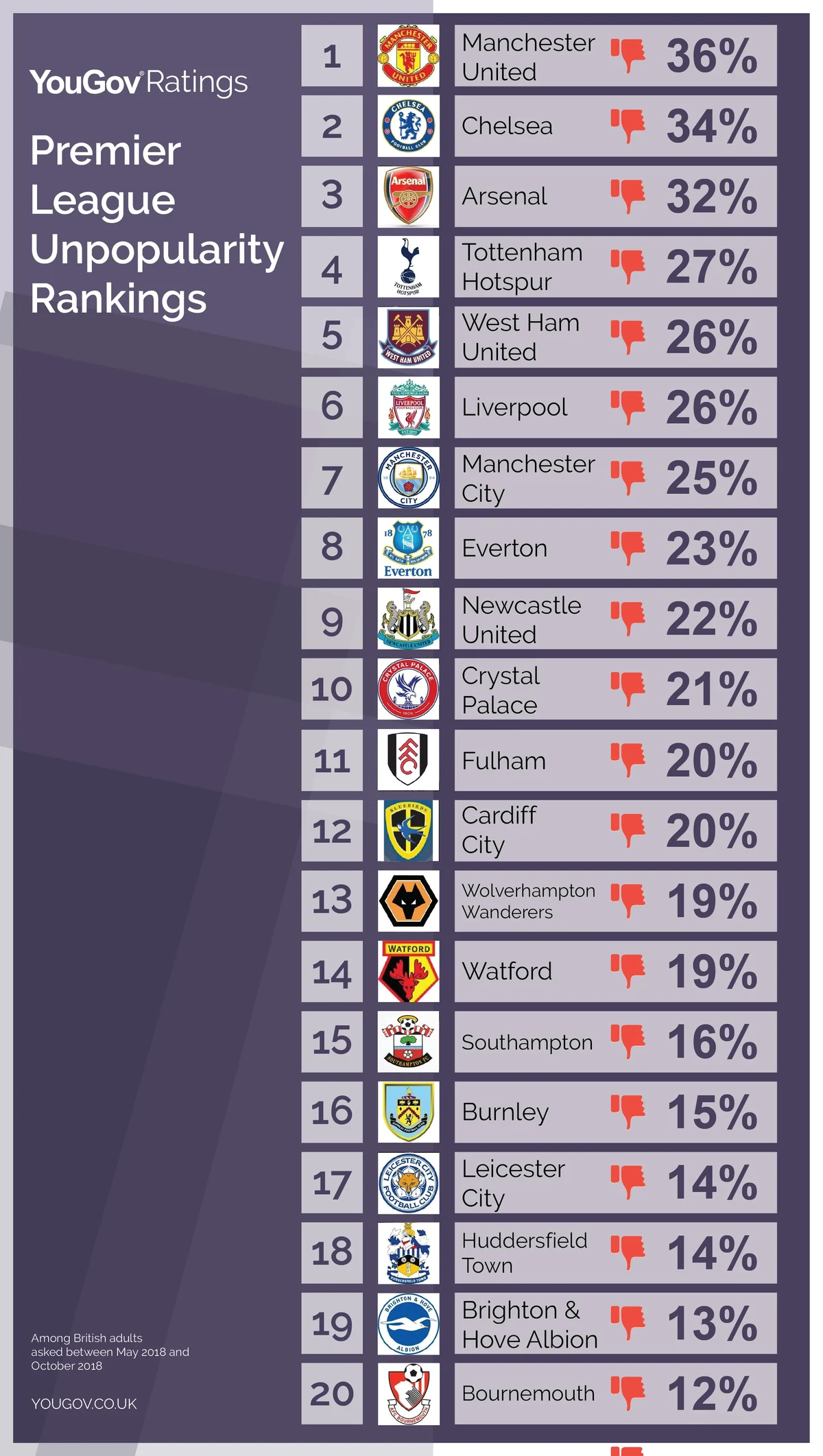 While Manchester City dominated the Premier League last season, winning the trophy in commanding fashion, the 27% of people who like them means they'll have to settle for sixth place in the popularity table.
At the other end of the popularity table, looking set for relegation are Cardiff City and Watford, liked by only 11% and 14% of Britons (but also disliked by 20% and 19% respectively).
Competition to stay out of the third relegation slot is fierce – the current occupiers are Fulham who are liked by only 17% of Brits. However, separated by fractions of a percent are Huddersfield Town and Wolverhampton Wanderers, both of which are also on 17%.
Photo: Getty
Play the YouGov Ratings Game
Or explore YouGov Ratings