Jam trumps custard among filled doughnut fans
National Doughnut Week is set to run from 7 to 15 May this year, with bakers up and down the country raising money for The Children's Trust with their delicious fried batter. While some may opt for the ringed variety (20%), Britons generally prefer the classic filled doughnut (52%) – but just what is the best filling?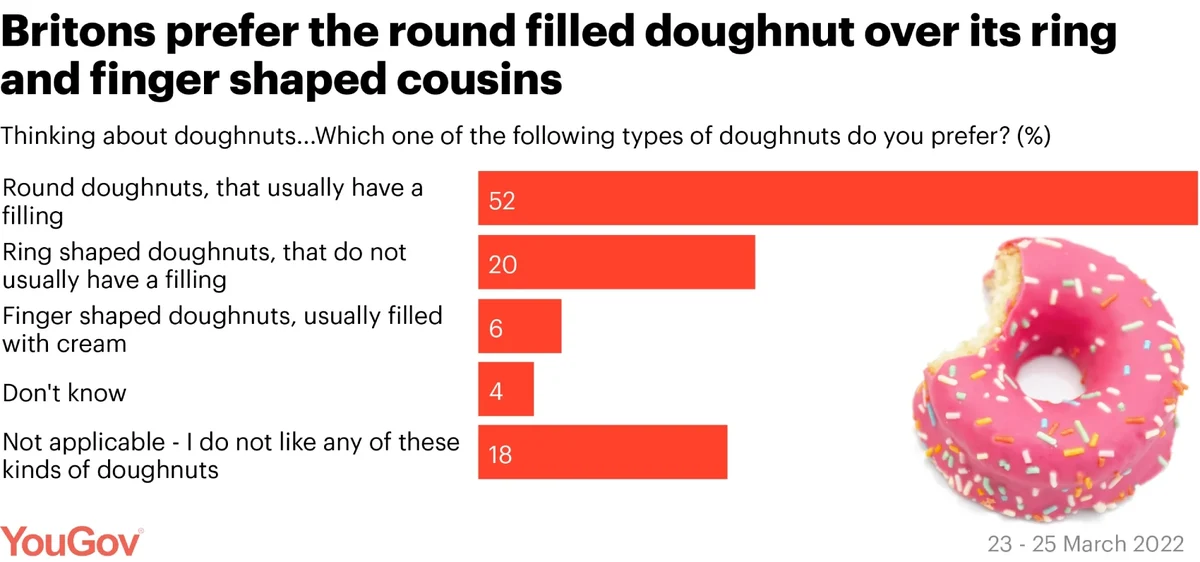 Overall, jam reigns supreme with a total of six in ten Britons who like doughnuts choosing either raspberry (39%) or strawberry jam (23%) as their preferred filling.
Plain custard is the filling of choice for 21%, while 9% would opt for chocolate custard instead.
Another 6% of doughnut lovers opted for something not listed on the survey. When asked to specify, these respondents' favourite fillings included (among others) apple jam, lemon curd, and cream.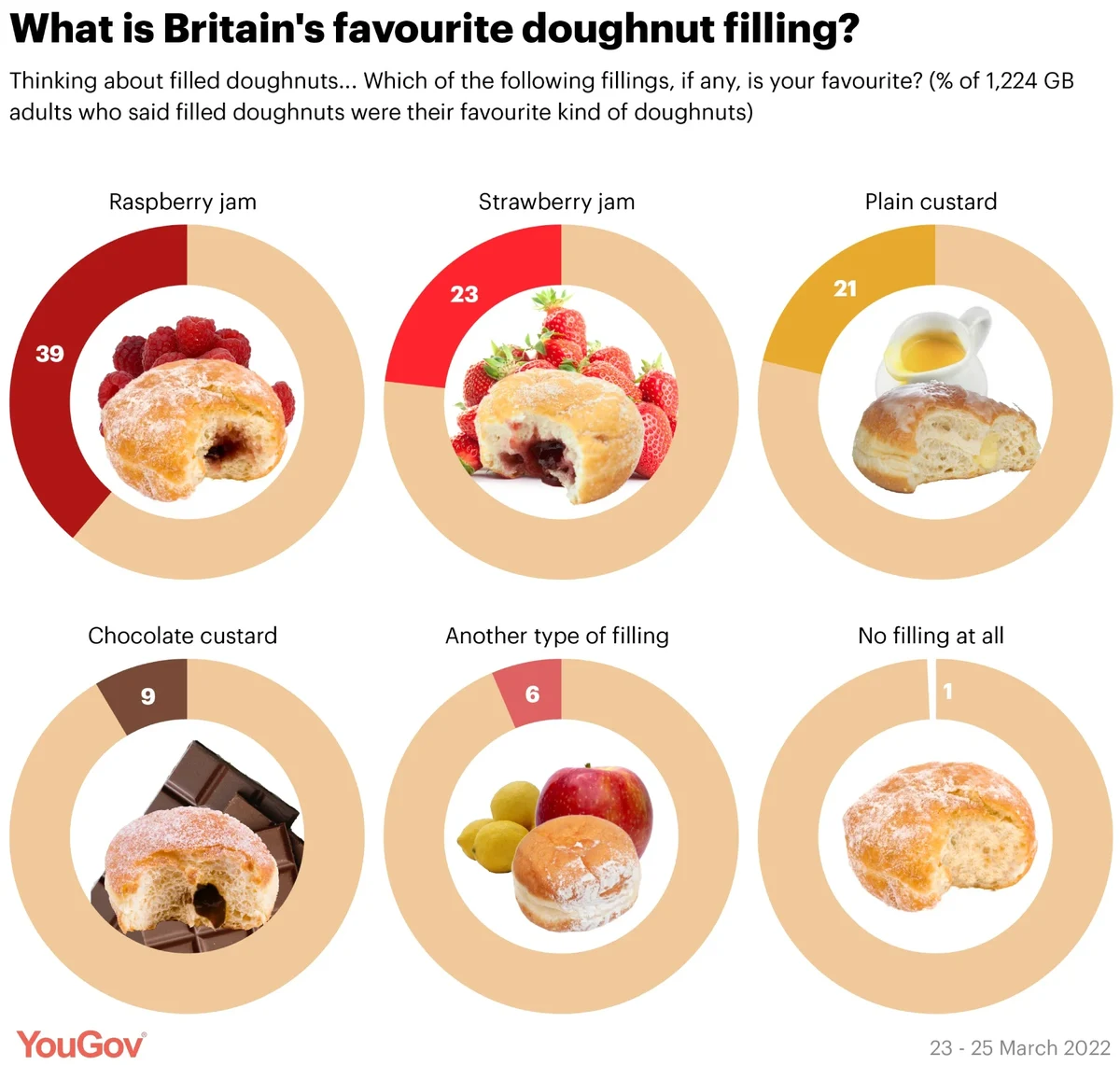 Tastes differ among generations of doughnut lovers. Those aged 55 and over are most likely to say raspberry jam filling (46%) is their favourite. The remainder split between strawberry jam and plain custard (23% each), while only 3% would choose chocolate custard as their favourite.
Among fans aged 18 to 24 however, opinion is well and truly divided. A quarter would opt for raspberry jam (26%), while another 25% would go for plain custard, 23% choose chocolate custard, and another 18% preferring strawberry jam as their filling of choice.
While all age groups tend to prefer a round, filled doughnut, it is worth noting that these younger Britons are much more likely to be fans of ring-shaped doughnuts (33%) than their elders (13%).
See full results here