Most students say coronavirus has made making friends more difficult, while two in five say they've always or often felt lonely this term
The coronavirus crisis has had far-reaching implications for students, and new YouGov research shows many are struggling with their mental health and staying motivated.
Four in five students say the pandemic has had either a very negative (53%) or fairly negative (28%) impact on their ability to meet people and make new friends. Two thirds also report it being very (28%) or fairly (39%) detrimental to their motivation and self-discipline.
A similar proportion (67%) say it has caused their mental health to decline, including nearly a quarter (23%) who say the impact has been very negative.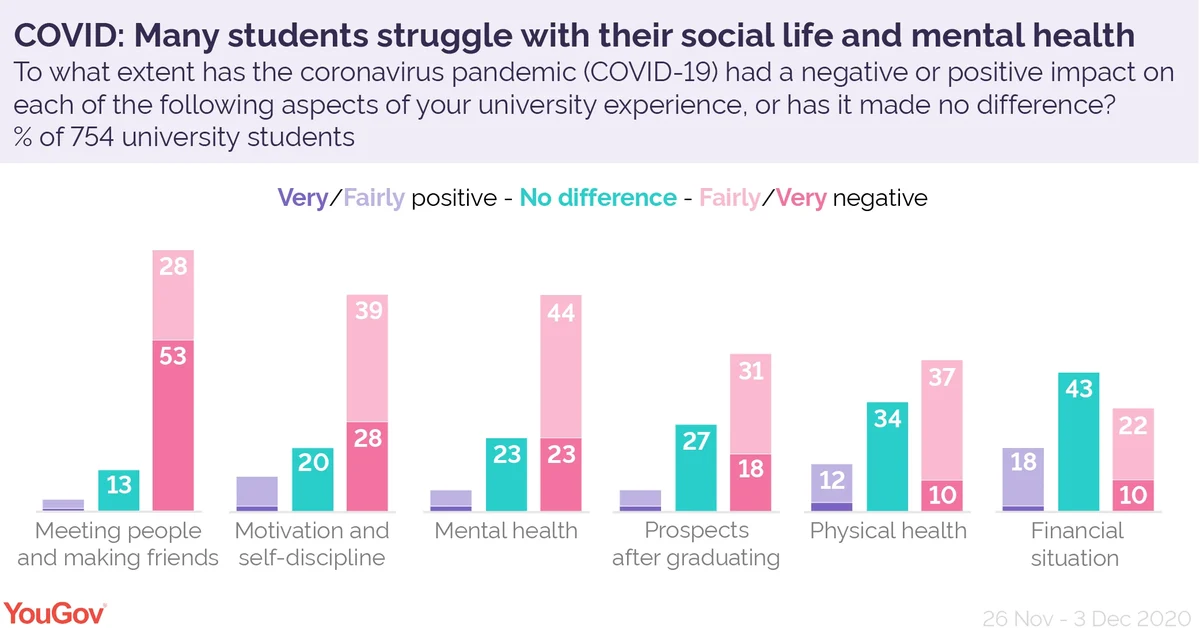 About half of students (49%) say the pandemic has been bad for their graduate prospects. This figure rises three in five (61%) among final year undergraduate students.
A third (32%) also say their finances have taken a knock, although a fifth (20%) report an improvement.
Two in five students always or often feel lonely
Two fifths of students have often (30%) or always (8%) felt lonely during the current term.
Students living with their parents or guardians are more likely still to say they always feel lonely at 16%, while another quarter (26%) report often experiencing loneliness.
Those living on campus or renting privately are less likely to always feel alone at 5%, but another third (33%) frequently feel isolated.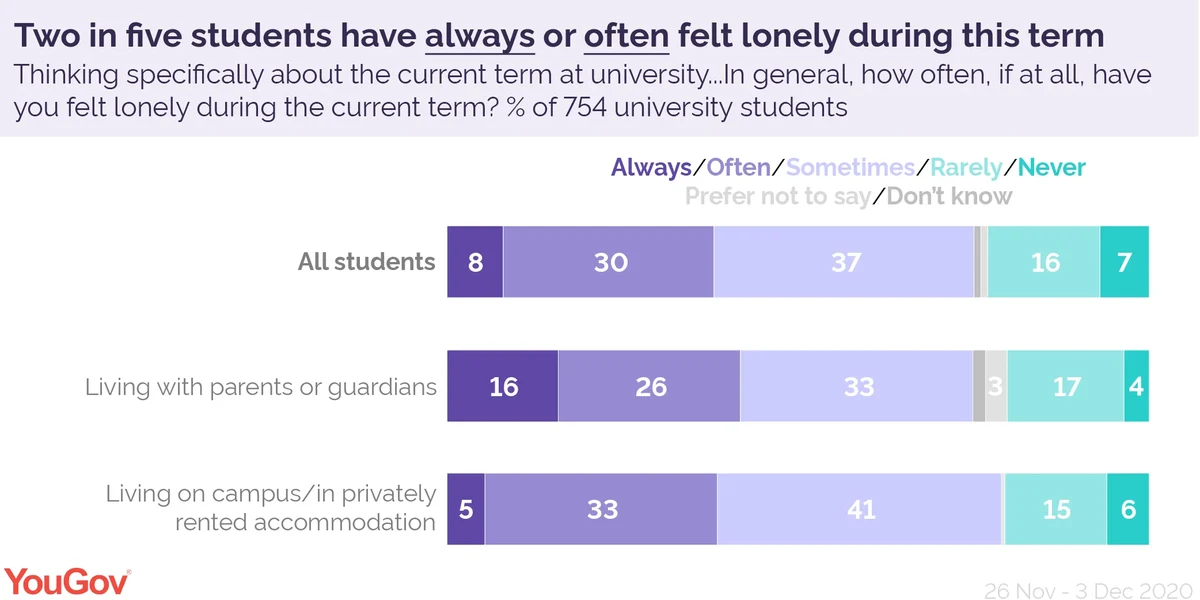 A higher proportion of female students report often (34%) or always (7%) experiencing loneliness compared with male students (23% often, 9% always).
Students are more likely to blame the government than universities
Despite many news stories of universities imposing draconian measures on students, or failing to provide adequate nutrition to those forced to isolate, a majority of students (58%) say their university has handled student safety and wellbeing well during the coronavirus crisis. Just over a third (36%) say their university dealt with the issue badly.
By contrast, over four in five students (85%) say the UK government's response has been poor, while only one in nine (11%) say it has done a good job.