Many people who will see fewer family members and friends over the festive season are similarly not bothered - some even believe it will be an improvement
New YouGov research shows that 22% of Brits plan to use coronavirus as an excuse to avoid certain people over the festive season.
Younger people are particularly prone to use the pandemic as a cop-out, with almost twice as many 18- to 24-year-olds (39%) saying they will do so. Those aged 55 and over are the least likely at 15%.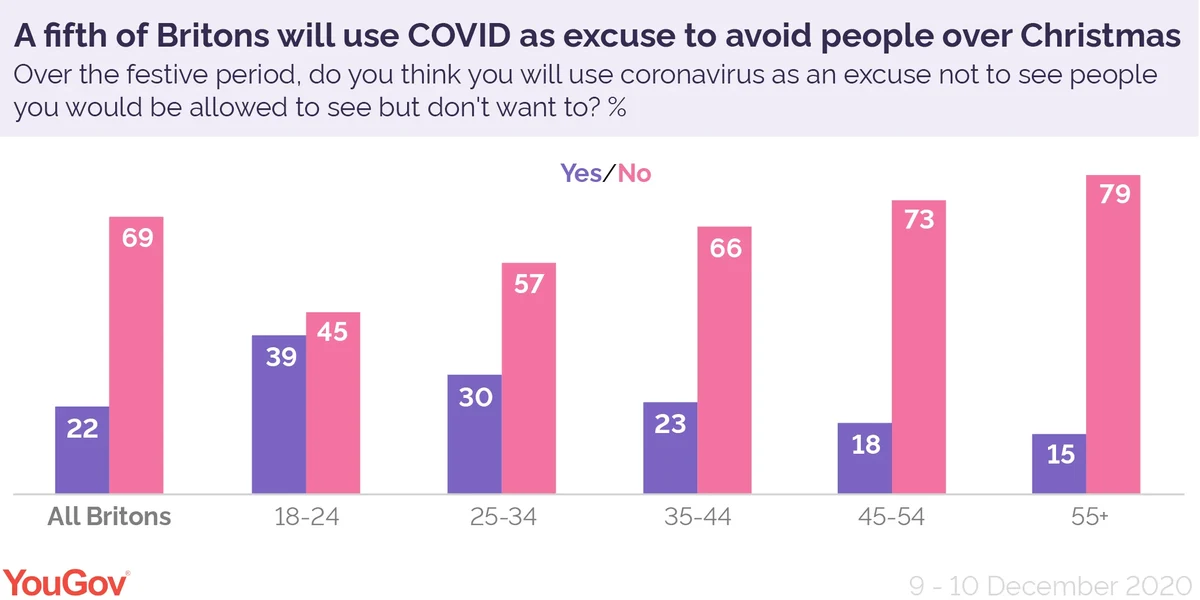 Britons are more likely to limit contact with friends than family
People are more likely to see fewer friends than family members over the festive period. Government rules assert that at most three households are allowed to mix in tiers one to three in England. Scotland similarly allows three households to meet, while Wales allows two.
The data, which is from before the government's tier 4 announcement, shows that seven in ten people (70%) say they will see fewer friends than normal this year, while three in five people (57%) will limit their contact with family members.
A third (35%) will see the same number of relatives as in previous years, while a fifth (21%) plan to be with as many friends as they normally would.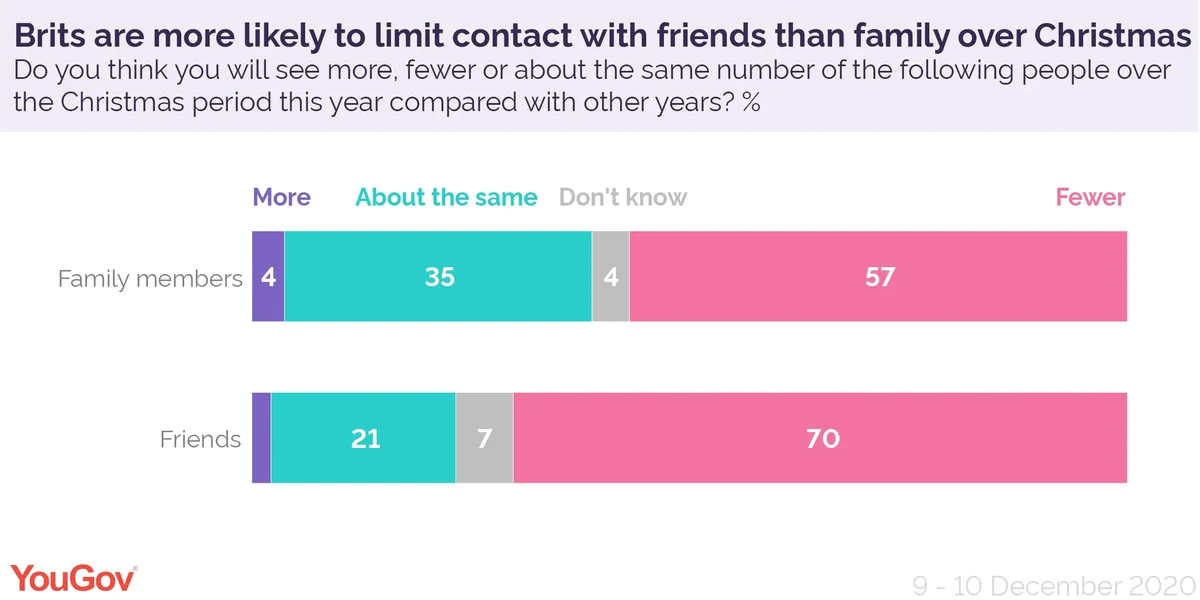 Many of those seeing fewer friends and family members don't mind
About half of Britons who will see fewer relatives (52%) say it will make their Christmas worse. But two in five are not bothered. This includes a third (34%) who say it will have no impact, while one in twenty (5%) predict it will be an improvement.
Similarly, about half of people seeing fewer friends over Christmas (52%) are unhappy about it, while two fifths say it either won't make a difference (38%) or could make it more enjoyable (3%).