One in six women (16%) are very dissatisfied with how they look, while older men embrace their 'dad bods'
Ever had your day ruined by the unflattering lights in a changing room? YouGov research shows you're not alone. Many Brits have a fraught relationship with their body. A third report being 'not very happy' about their looks and weight, while one in eight (13%) are 'not happy at all'.
The figures are the latest from YouGov's trackers on the subject, which monitor opinions over time.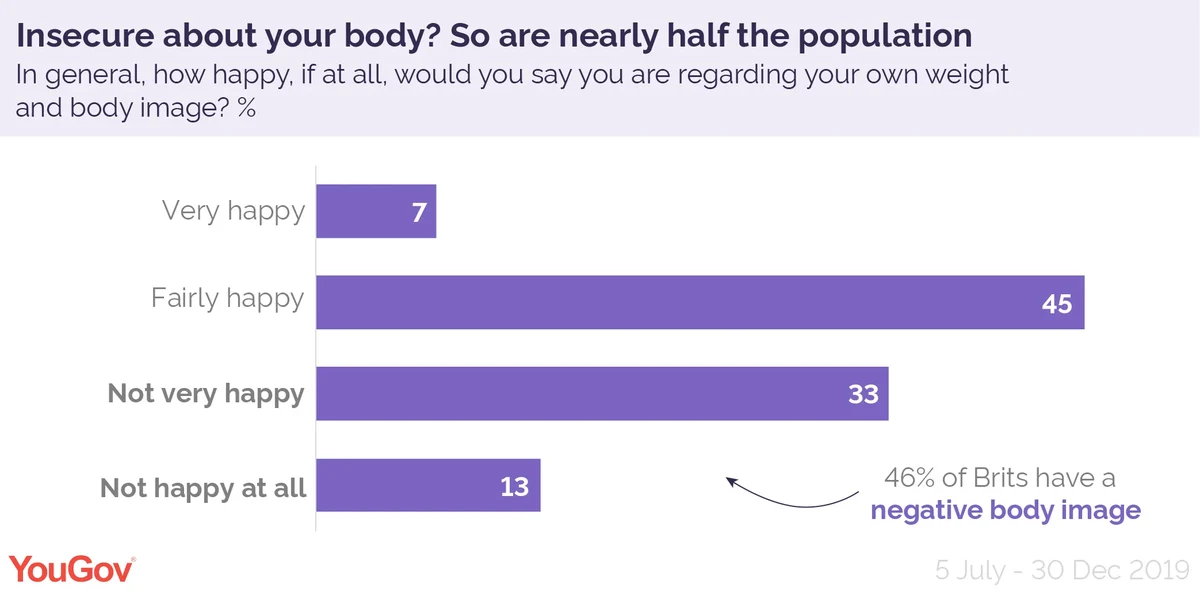 While body image issues are stereotypically associated with women, our data shows that many men also struggle with their appearance. About three in ten men (31%) are not very happy with how they look, compared to 35% of women.
A further one in ten men are not happy at all with their body, while women score slightly higher at 16%.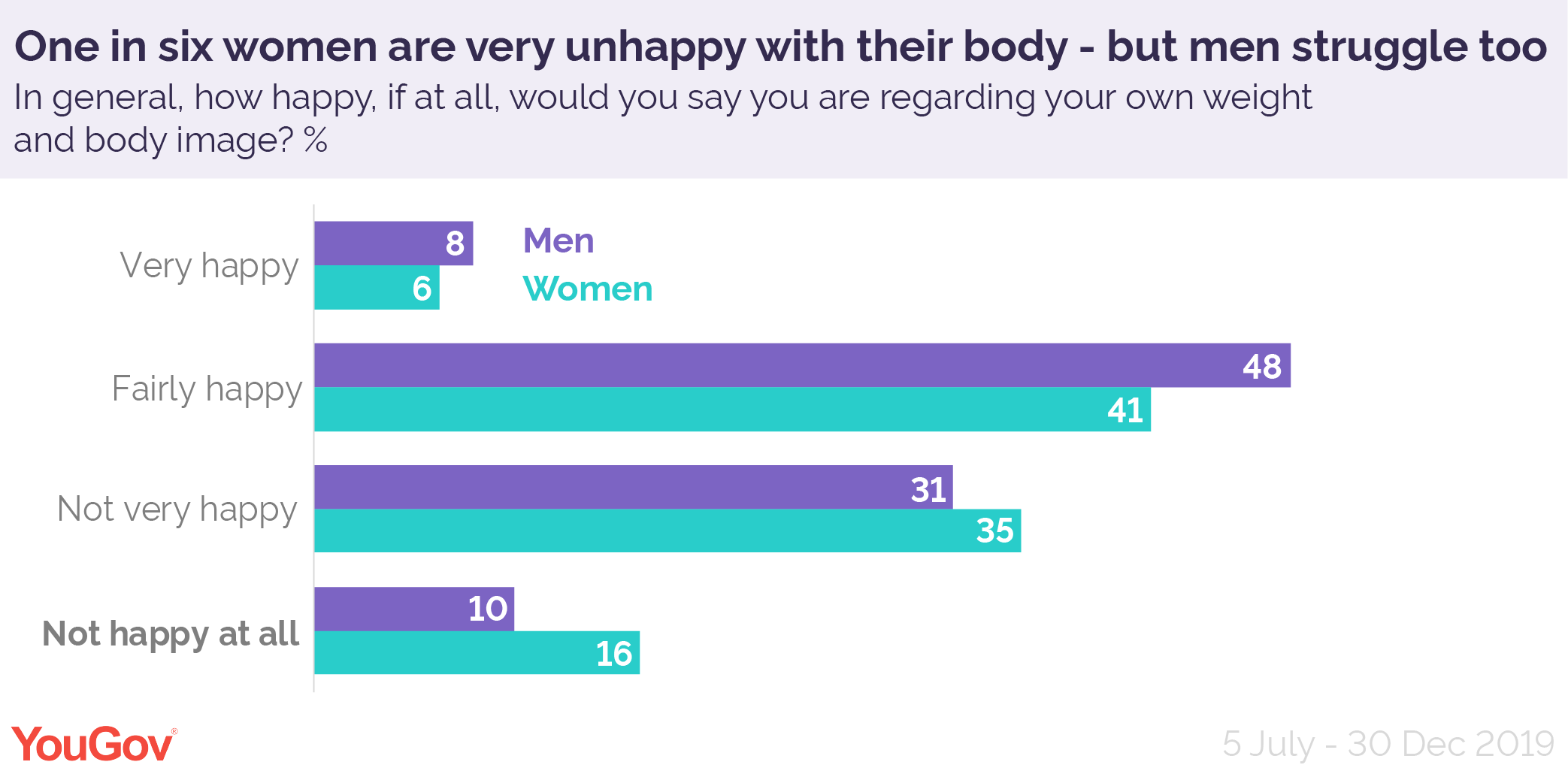 At any given age at least two in five women say they're displeased with their body. The negative feelings appear to peak between the ages of 35 and 40: 58% of women are unhappy, including one in five who are very unhappy.
While men generally feel better about themselves, insecurity is not uncommon. It's most prevalent at 40 to 45 when half of men dislike their bodies. In comparison, fewer younger men aged 20 to 30 feel insecure at 43%.
Older people are most at ease with their appearance
It's hard to say whether body image issues are generational or decline with age. But while the mainstream media and beauty industry glorify youthful looks, older people are the happiest with their body.
Two thirds of men aged 60 and over are pleased with their appearance, which is higher than at any other age.
Women also tend to be more body positive by 60, with just over half (54%) saying they're content – but a significant number (45%) still struggle with insecurities.