Just one in twelve of us do at least 30 minutes exercise a day
With many Brits having spent the Christmas period feasting, some extra time down the gym is going to be required to burn off the festive flab.
But the results of a newly released YouGov tracker survey find that on average a quarter of Britons (27%) aren't managing a single 30 minute exercise session a week.
The NHS recommends two and a half hours of moderate-intensity exercise a week, or one and a quarter hours of vigorous-intensity activity.
As part of YouGov's new tracker data offering, over the last six months YouGov has asked Britons on a weekly basis how many times they had done at least 30 minutes of physical exercise in the preceding seven days.
On average about 62% of Britons have managed such at least one such weekly session, with the average number of sessions among this group being 2.5.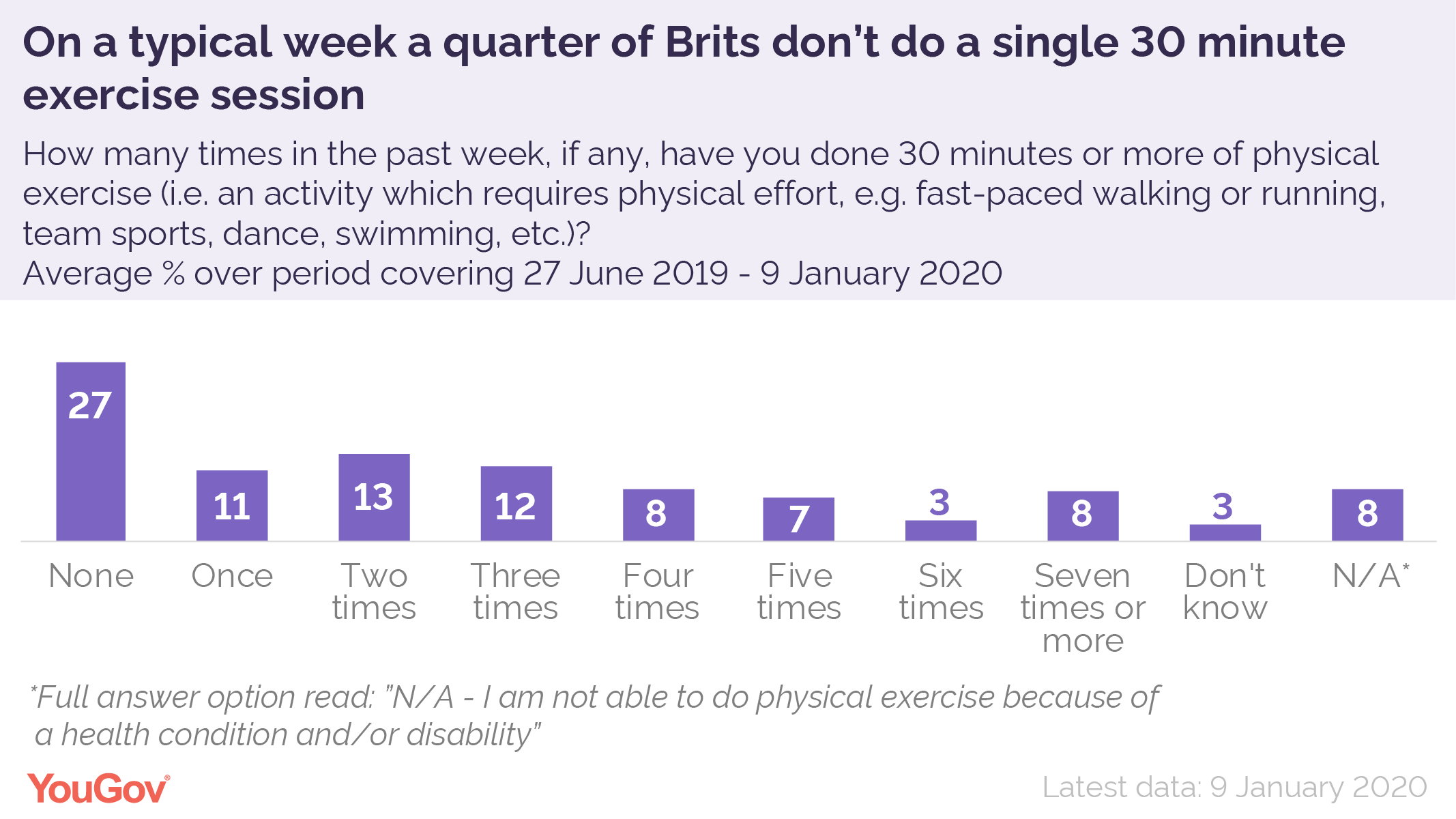 One in nine Brits (11%) are only managing one exercise session, with 13% managing to do two stints and 12% doing three. One quarter of Brits (26%) are exercising for at least half an hour on four or more occasions a week, with 8% doing so daily.
A further 8% of Brits say they wouldn't be able to manage 30 minutes of exercise in one go due to a health condition or disability.
Brits treat themselves to the gift of less exercise for Christmas
Looking at the data over time shows the impact that Christmas has on exercise habits. From July to late November on average about 26% of Brits said they did no exercise. An average of 63% did at least one weekly exercise session, with this group working out on average 2.5 times a week.
But at the end of November the number of Britons not doing any exercise rose to 30%, peaking at 36% on the week of Christmas itself.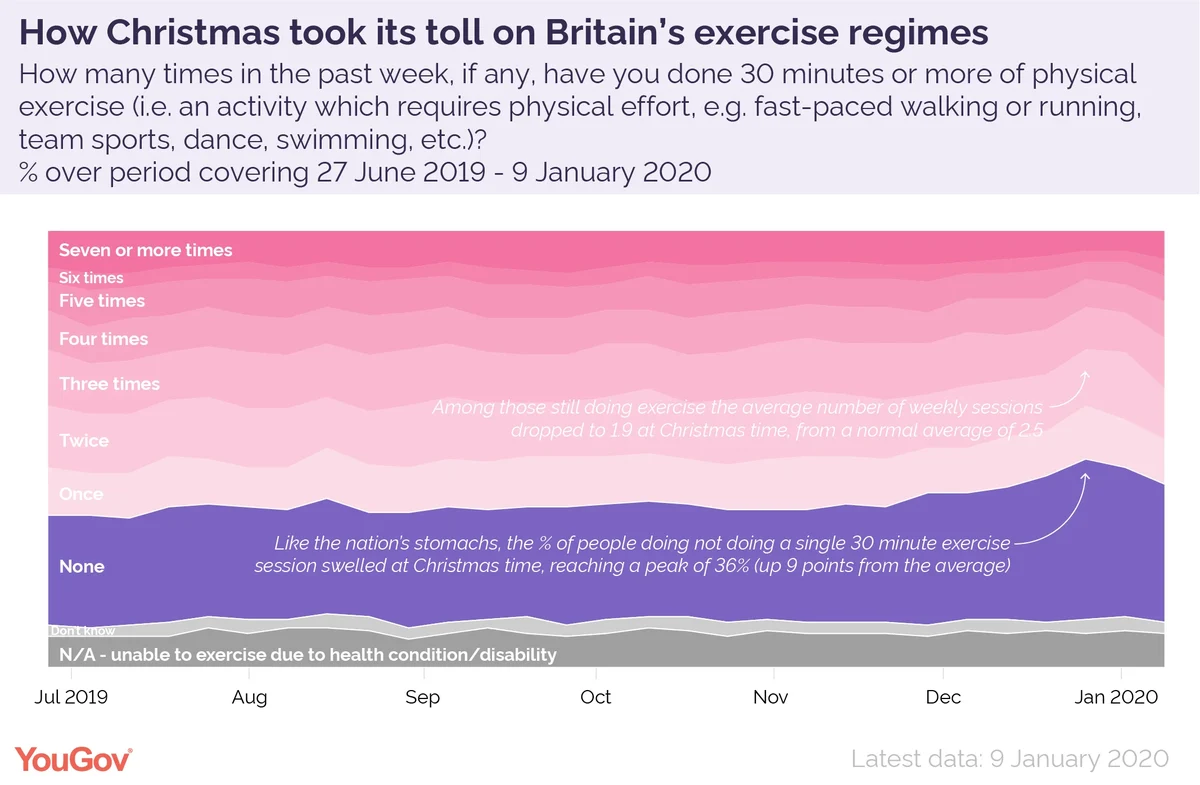 At the same time the proportion of people doing some exercise fell to 52%, and even these dedicated souls cut back the amount they were doing, with the average number of sessions falling to 1.9.
Britons are only slowly returning to the gym as the new year wears on, and the figures have yet to return to their normal levels. As of the latest version of the tracker 32% of people hadn't done half an hour's exercise. About 58% of Britons had done at least one session, with the average numbers of sessions being 2.2.
Photo: Getty
See the latest data for this tracker here