More than one in ten adults in the UK also have no close friends – and almost as many again say that they have no friends at all
A quarter (28%) of Britons across all ages said they had no one they would call a best friend and over one in ten (15%) said they had no close friends. Nearly one in ten (8%) of Brits say they simply have no friends at all.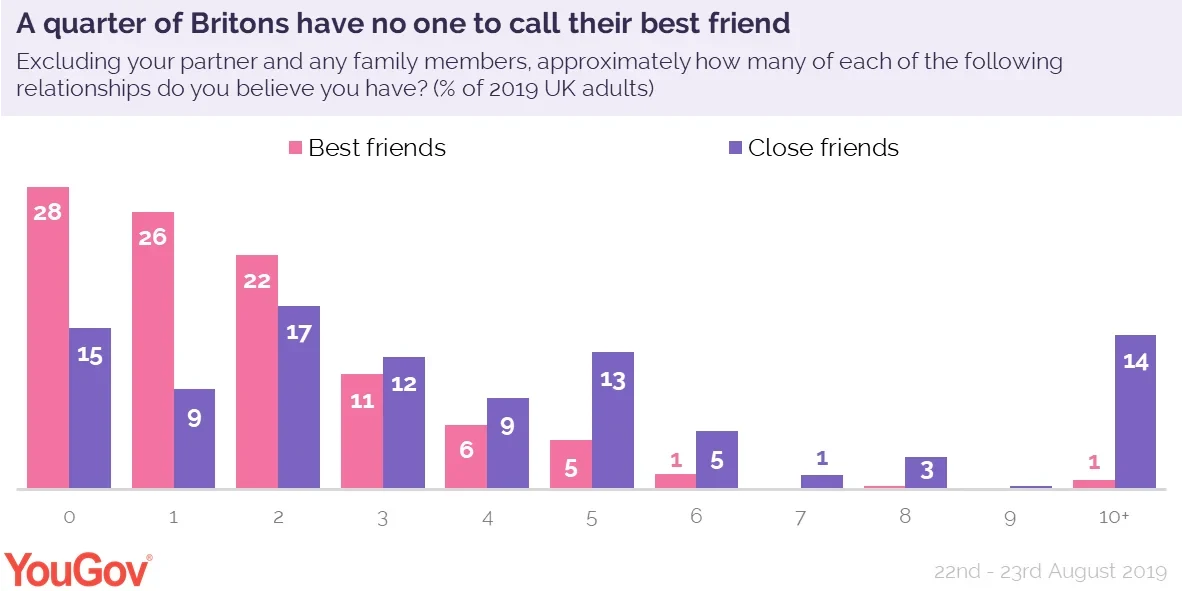 When it comes to age, younger Britons (from 18 to 24 years old) are actually more likely to have at least one best friend than some of their elders.
Three quarters (75%) of younger Brits say they have at least one best friend, compared to 68% of older Brits between the ages of 35 and 44.
Men are most likely to not have a best friend, with 32% saying they don't have any best friends, compared to just 25% of women.
Younger adults are more likely to have a made new friends recently, with nearly a half (46%) of those aged from 18 to 24 saying they have expanded their social circle in the last sixth months and the majority (64%) having made a new friend in the last year.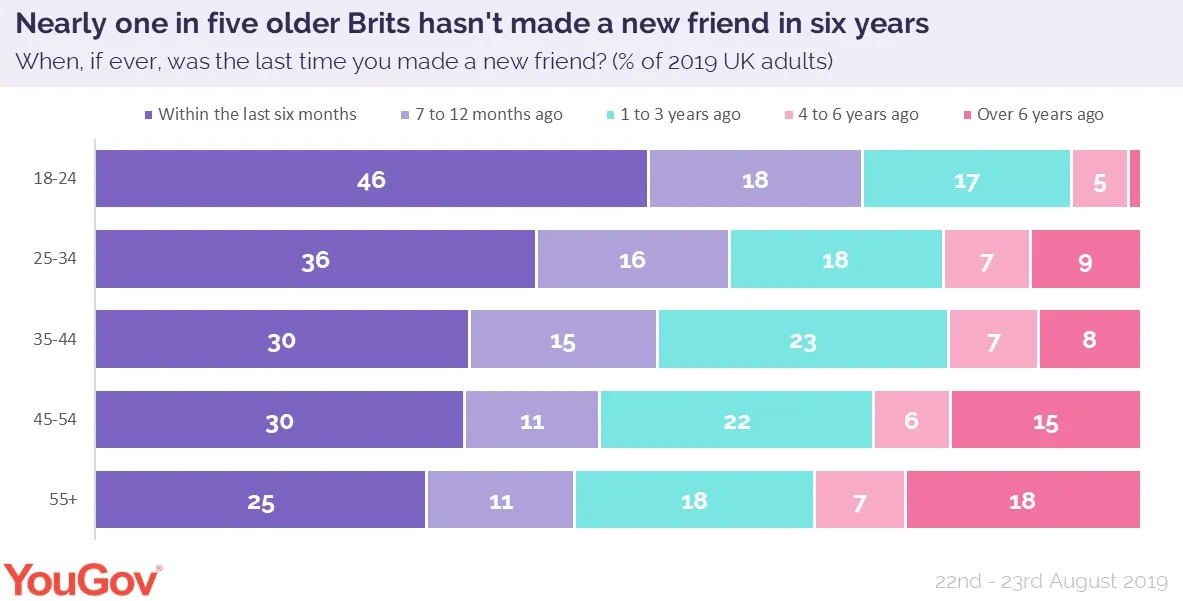 Older Britons on the other hand are less likely to have made new connections. While a quarter (25%) say they have made a new friend the last sixth months, nearly one in five Britons (18%) aged over 55 say they haven't made a new friend in the last six years.
Image: Getty