YouGov asked British women when and how often they wear makeup, and what their motivation is
A survey of British women reveals that six in ten (60%) wear makeup on a weekly basis, while a further 26% put it on at least twice a week and 28% go to the effort every single day.
We also asked women in which circumstances they make the effort, which interestingly showed that four in ten women (41%) even do it when in private, like at home. This figure rises even higher among 18 to 24 year olds (49%) and 25 to 34 year olds (52%).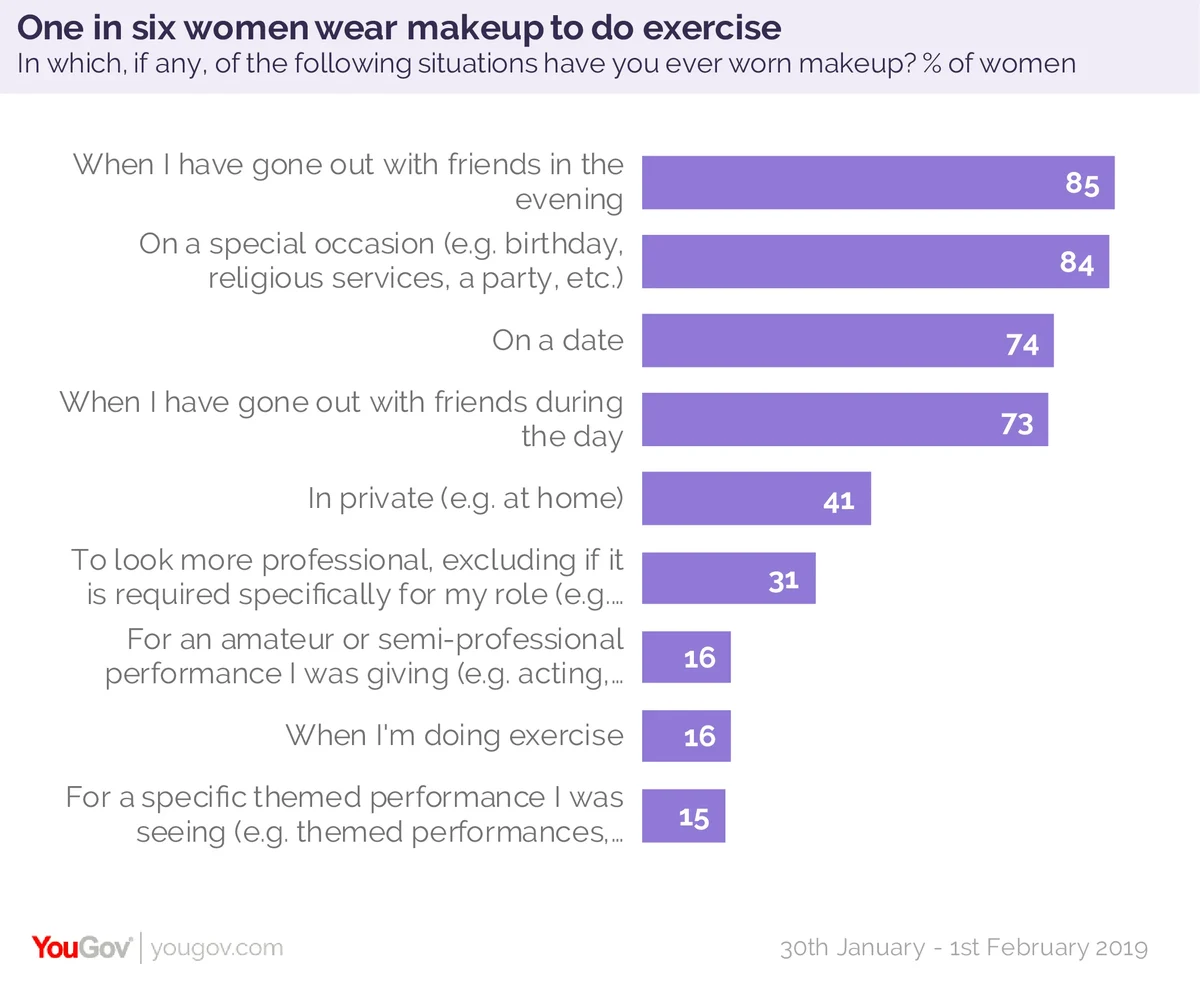 The results showed that large numbers of women will even wear makeup when working out at the gym or doing other exercise. This practice is highest among younger women and tails off slightly with age: 25% of 18 to 24 year old women do it, as do 22% of those aged from 25 to 34 and 18% of those aged from 35 to 44.
A third of women (31%) wear it to look more professional at work and, again, this is more prevalent among younger women. Over half (55%) of those aged 25 to 34 years old wear makeup for this purpose.
Women are also more likely to wear makeup when going out with friends in the evening (84%) than when going on a date (73%).
Why do women wear makeup?
As well as asking when and how often women wear makeup, we also polled them on why they did. By far the most common reasons were to feel good when dressing up for a special occasion (78%) or to generally boost their confidence (63%).
Women were considerably more likely to say they use makeup to hide blemishes on their face (47%) than to accentuate or highlight a part of their face that they like (32%).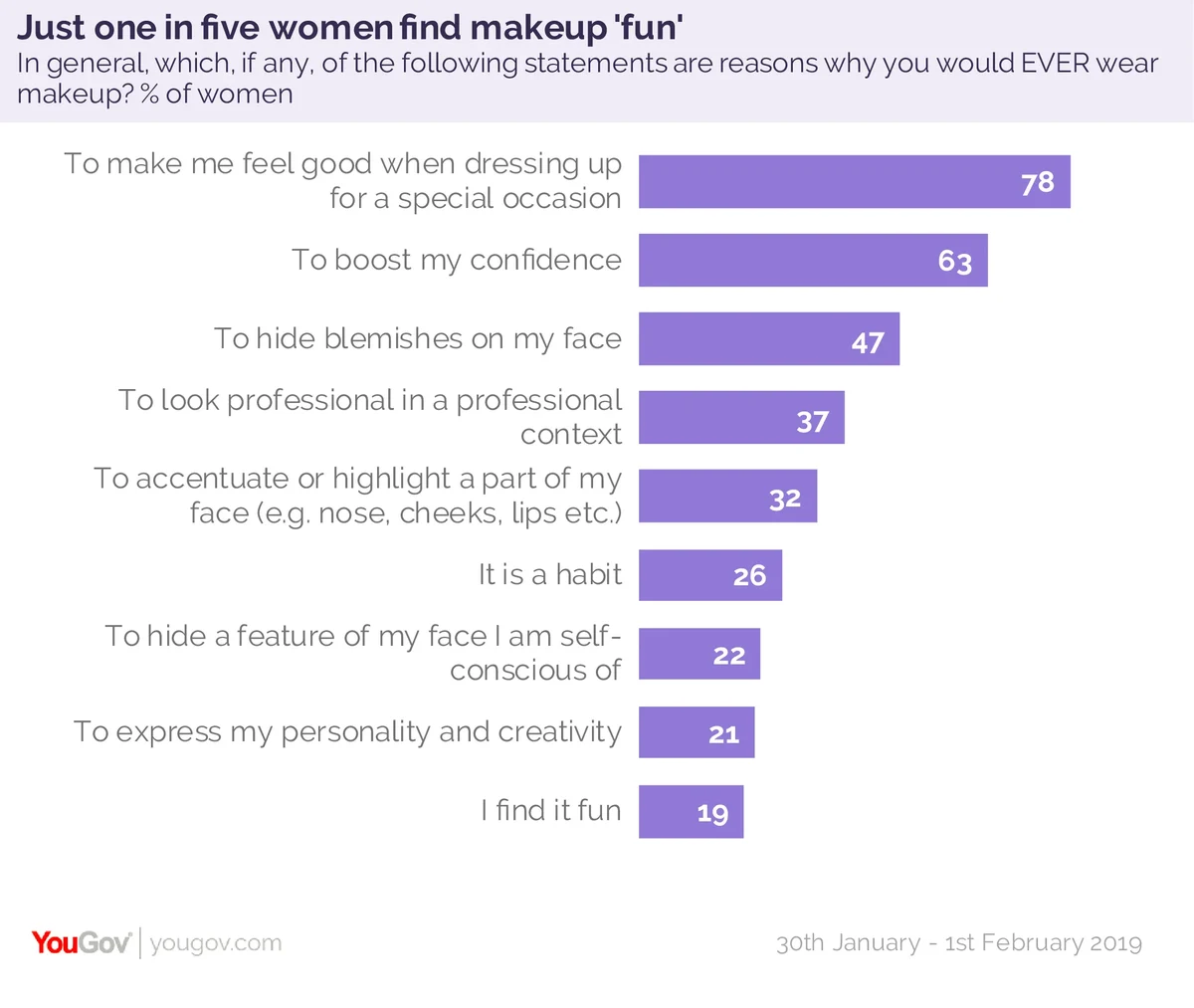 Just a fifth identified with the statement that makeup is a way of expressing their personality and creativity (21%), or that they simply find it fun (19%). But young women were significantly more likely to see makeup as creative and/or enjoyable: a third (31%) of 18 to 24 year olds see it as a way of expressing their personality, compared to just a fifth (18%) of those aged 45 and above, and a quarter (27%) find it fun compared to one in eight (12%) of those aged 55 and above.
Photo: Getty
See full results here