It's a generational culture clash: younger Britons are up to four times more likely than older groups to think it's okay to take a call, send a text, or check social media at dinner
A new YouGov Omnibus survey produced in collaboration with Yahoo for the latest episode of the "Britain Is A Nation Of…" podcast shows that attitudes on mobile phone etiquette vary drastically across age groups.
But one thing is certain: though younger people are more likely to be forgiving about using phones at the dinner table, in no age group is there a majority who think that it's acceptable - be that answering a call, sending a text or checking social media. And, on average, four in ten Britons think using your phone in any circumstance at the table is unacceptable.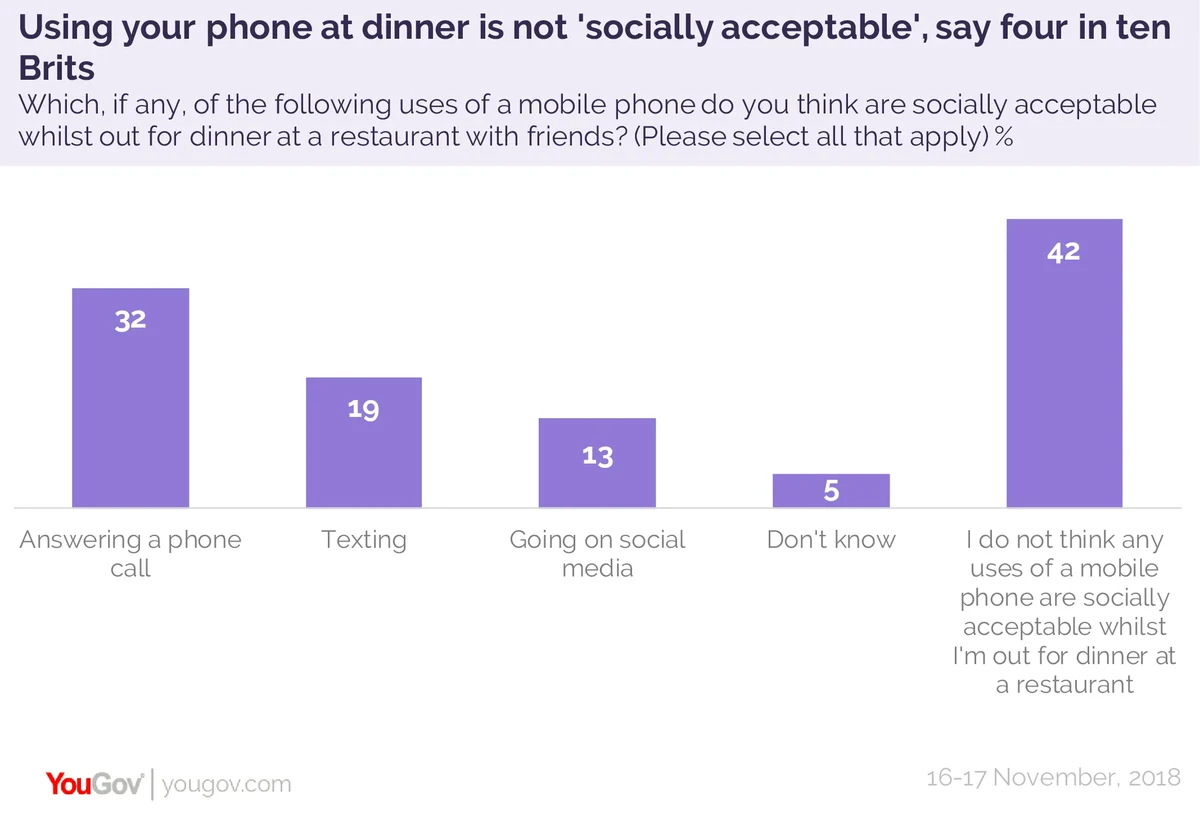 The lesser of three evils: answering a phone call
According to the survey, answering your call is the most forgivable use of a phone – but even that's only seen as acceptable by a third (32%) of Britons.
If you've got to take a call, try and do it at a table with 18 to 24 year olds, four in ten of whom (44%) wouldn't mind. However, if you're eating out with people aged 55 and above, try and avoid it completely: just one in four (24%) think answering a call at the table is acceptable – and six in ten (58%) think it's not.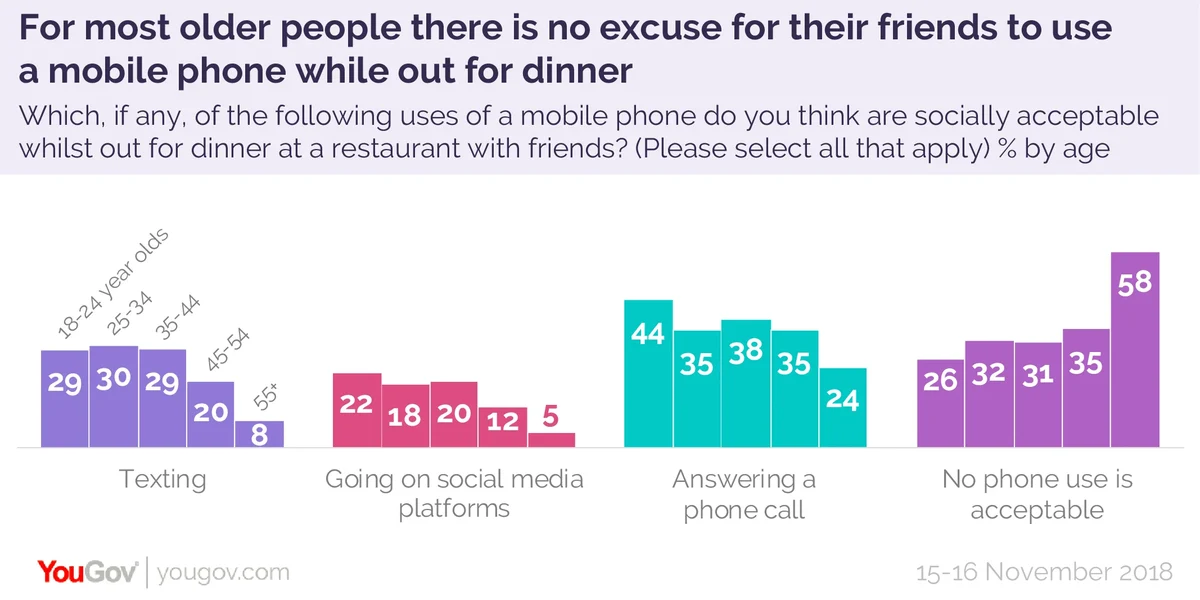 Texting is even riskier. Around a third of Brits under 44 think it's acceptable to text at the table (29% of 18 to 24 year olds, 30% of 25 to 34 year olds and 29% of 35 to 44 year olds). However, this figure falls to a fifth (20%) of those aged between 45 and 54, and just one in twelve (8%) of those aged 55 and above.
Social media is the most generationally divisive of all dinner table habits. One in five (22%) 18 to 24 year olds don't mind you checking your Facebook or Twitter feed at the dinner table: but just one in eight (12%) 45 to 54s think it's acceptable to do so, falling to one in twenty (5%) of Brits aged 55 and over.
Listen to "Britain Is A Nation Of..." on iTunes, Spotify, and Acast
Photo: Getty
See the full results here