Younger Brits are most likely to be taking on a challenge for the coming year
New YouGov Omnibus data reveals that only one in five (22%) Brits hope to improve themselves in some way next year by making a New Year's resolution.
Young Brits are by far the most likely to be making resolutions, with more than a third (37%) of 18 to 24 year olds intending to do so. By contrast, only 15% of the oldest Britons - those aged 65 and older – will do so.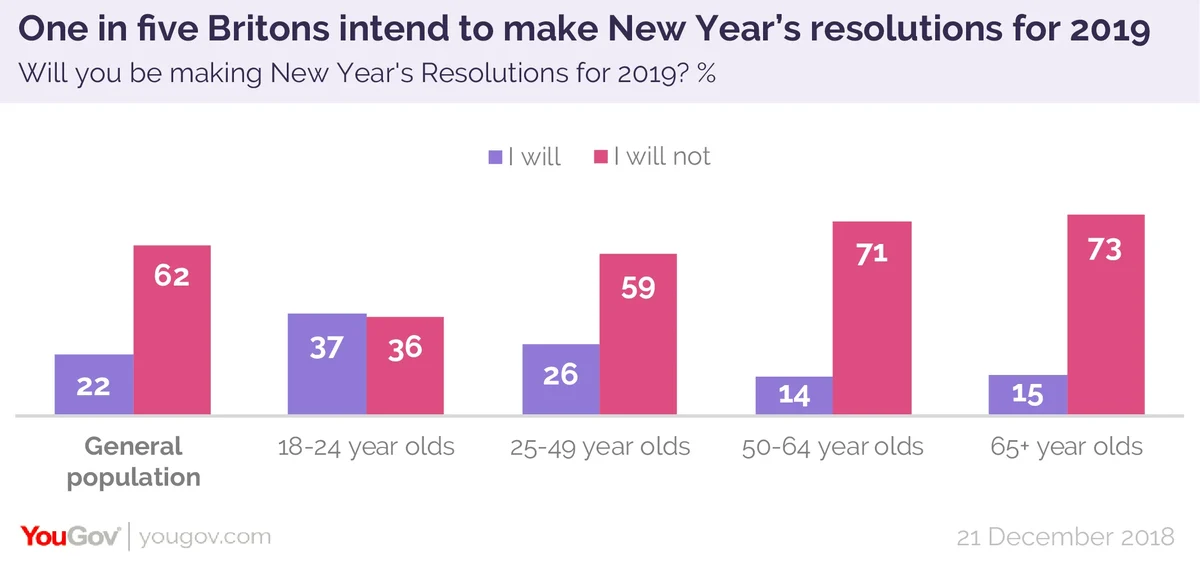 Women are also slightly more likely than men to be forming a pact with themselves for the coming year, at 24% compared to 19%.
However, the bulk of the population - 62% - say they won't be making any resolutions at all.
They might simply be possessed of a more realistic mindset: YouGov research last year found that just a quarter (27%) of those who made New Year's resolutions managed to keep to them all.
Photo: Getty