YouGov asks those born within a week of Christmas to share their experiences
As Christmas approaches, spare a thought for those who also have a birthday coming up, because the results of a new YouGov Omnibus Field and Tab survey show that being born in late-December has downsides.
YouGov asked 325 people whose birthdays fall from the 19th to 31st December what it's like to be born so close to Christmas, with the majority (59%) saying that as children they found it worse than having a birthday at a different time of year. Only 13% feel that having a festive date of birth is better than one at another time of year, while a further 22% consider it to have been no better or worse.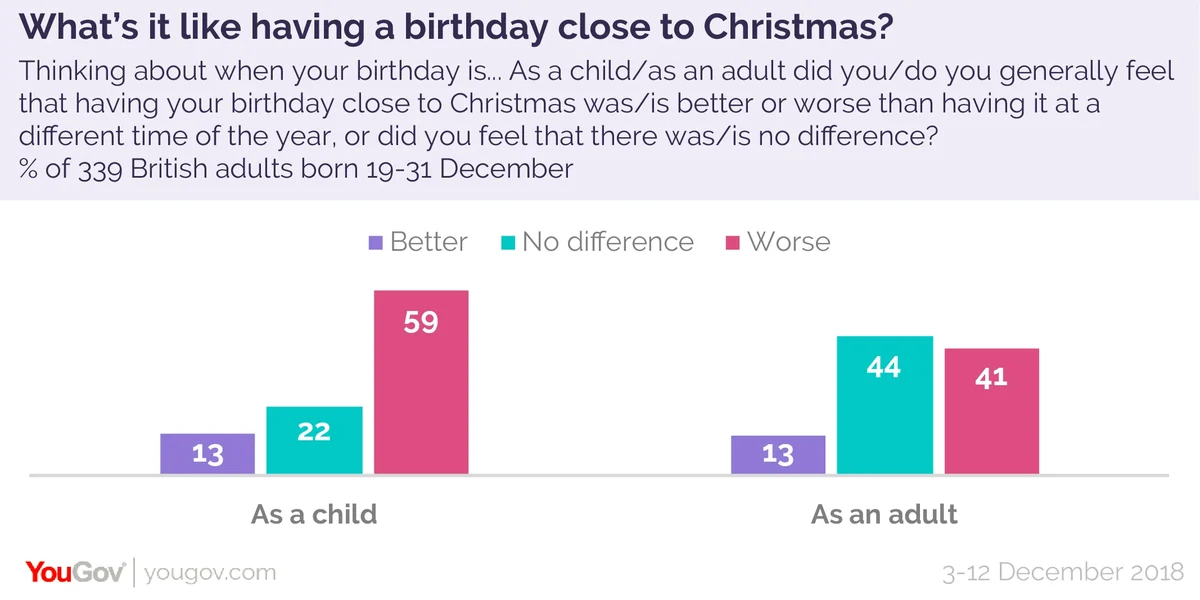 Skip forward to adulthood and attitudes become somewhat less negative. Now the proportion of people who think a Yuletide birthday is worse has fallen to 41%, while just as many (44%) now say it does not make much difference either way. As before, only a small number of people (13%) believe it to be actively better than being born at some other time of year.
YouGov also asked what the pros and cons of a December birthday have been…
Some people found that their birthday's proximity to Christmas resulted in more, or better, presents…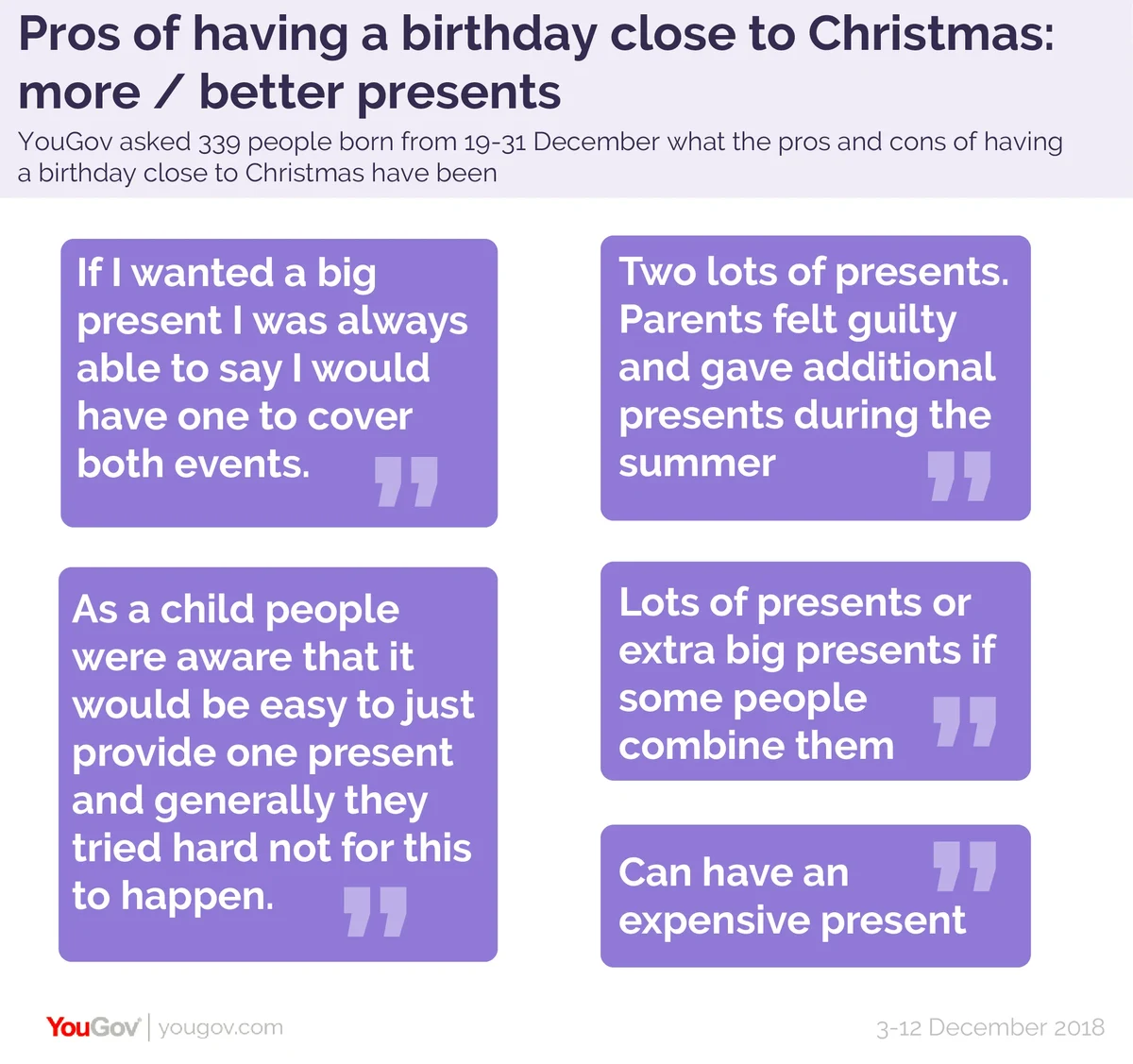 …but others found that people used it as an excuse to give them less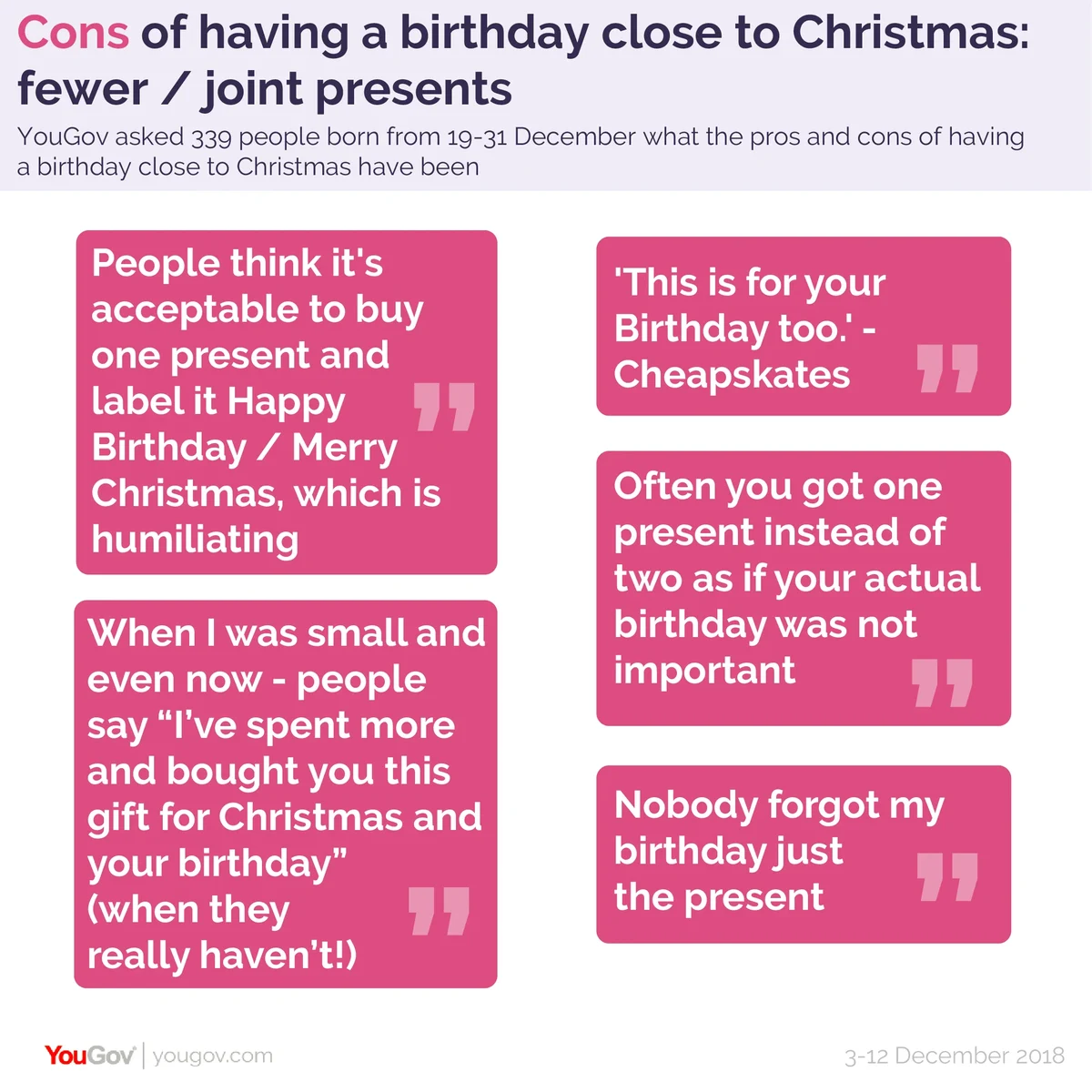 Having your birthday so close to a big occasion can aid the memory…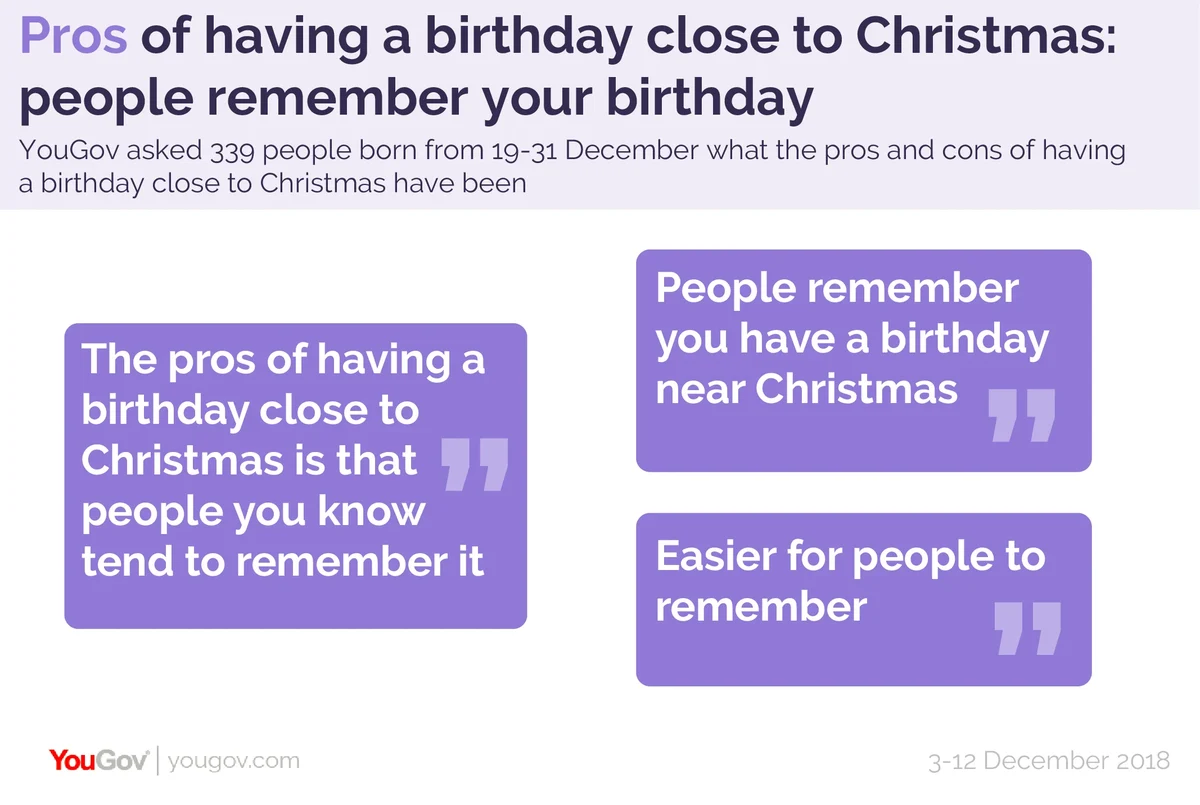 …unless it makes them totally forget it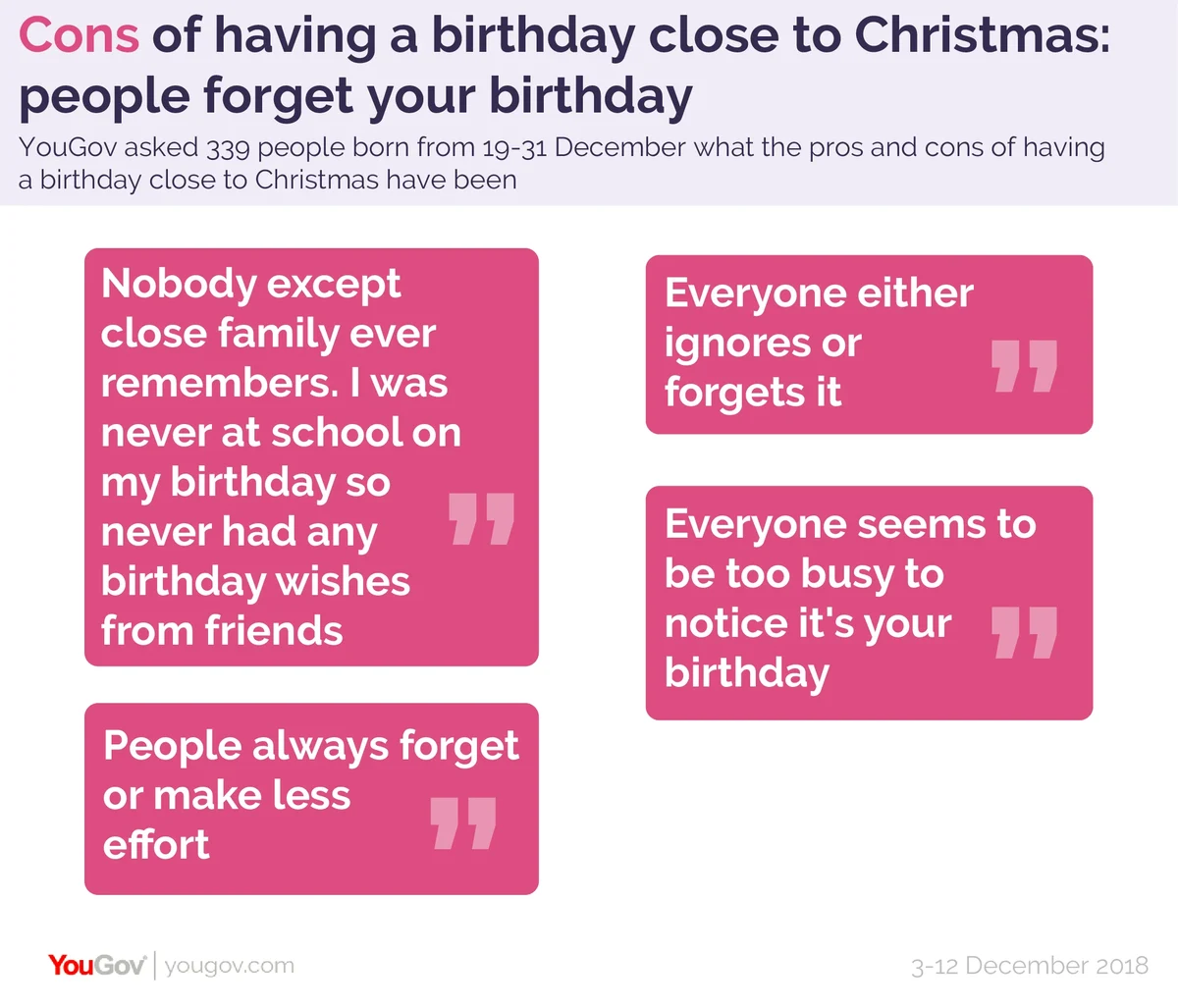 Some felt that it extends the celebratory period…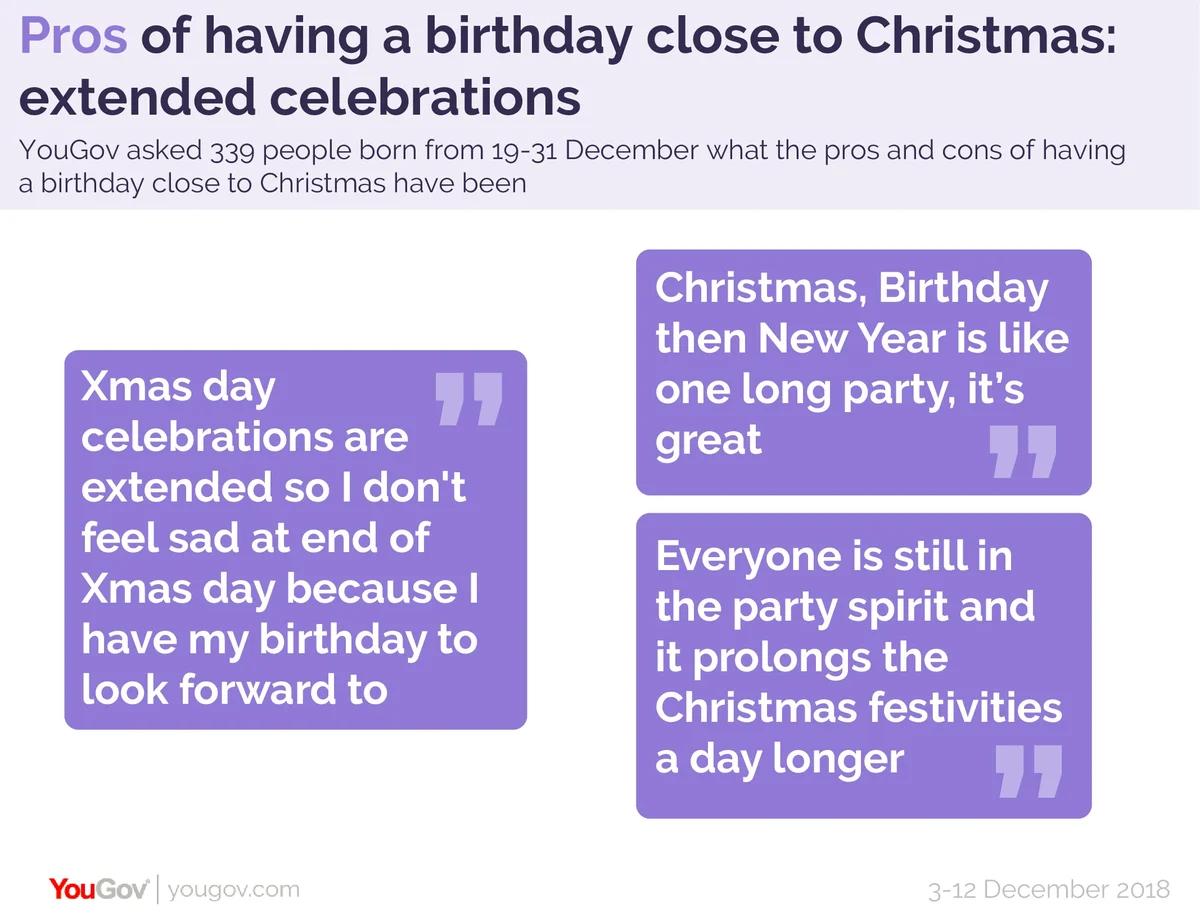 …while others found only having one opportunity to celebrate or receive presents each year a drawback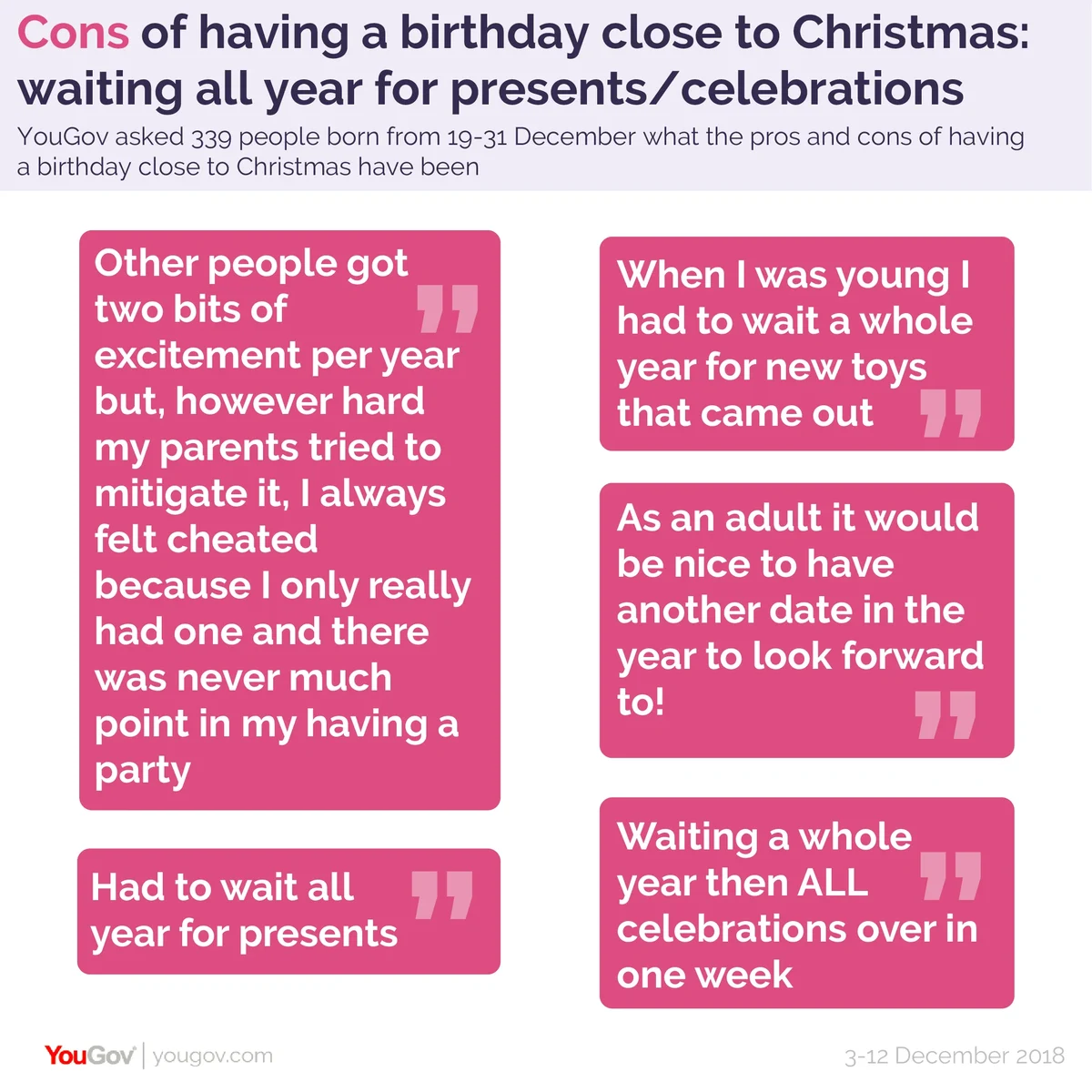 It's harder to celebrate your birthday, either for logistical reasons…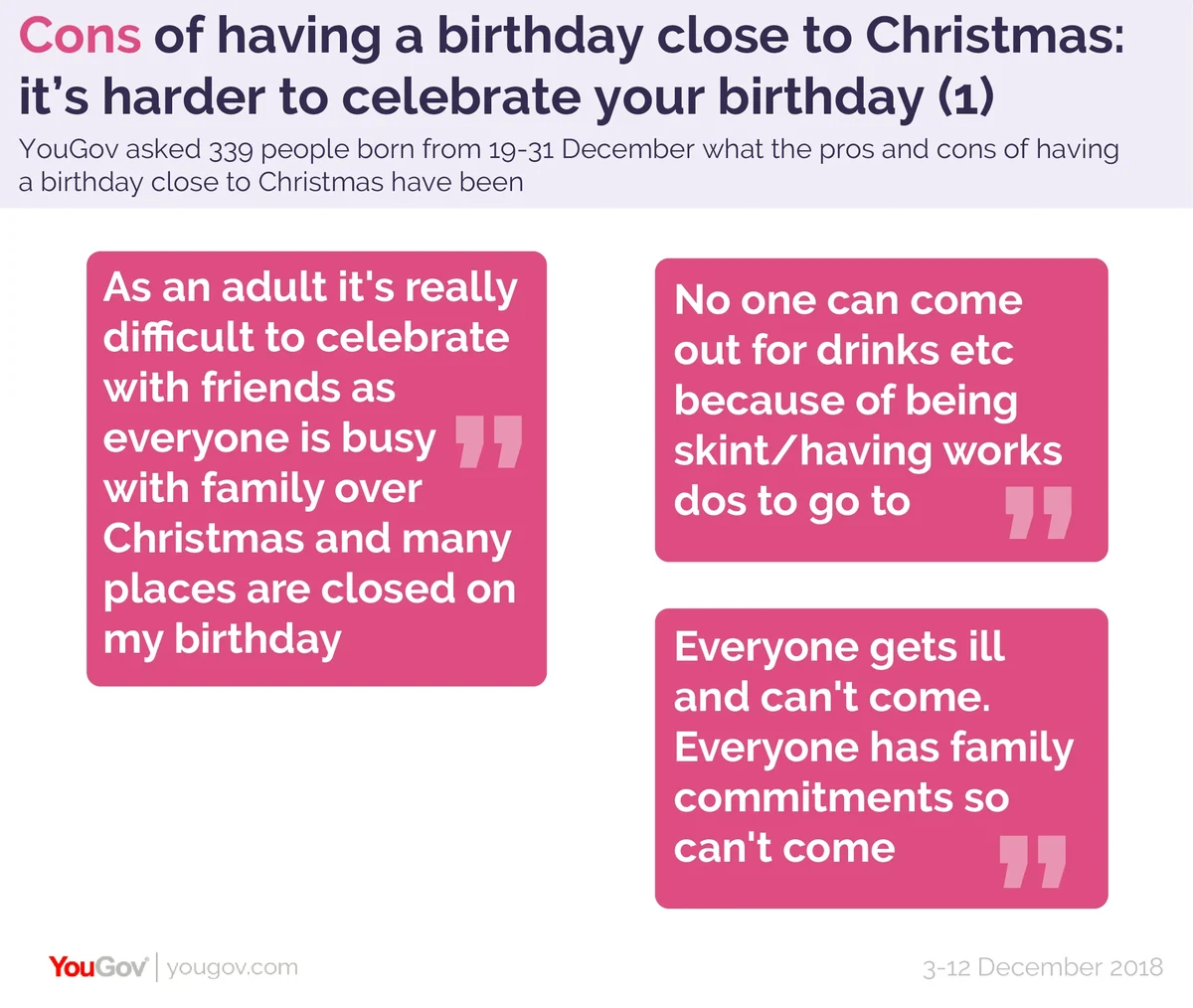 …or because Christmas completely pulls focus from your special day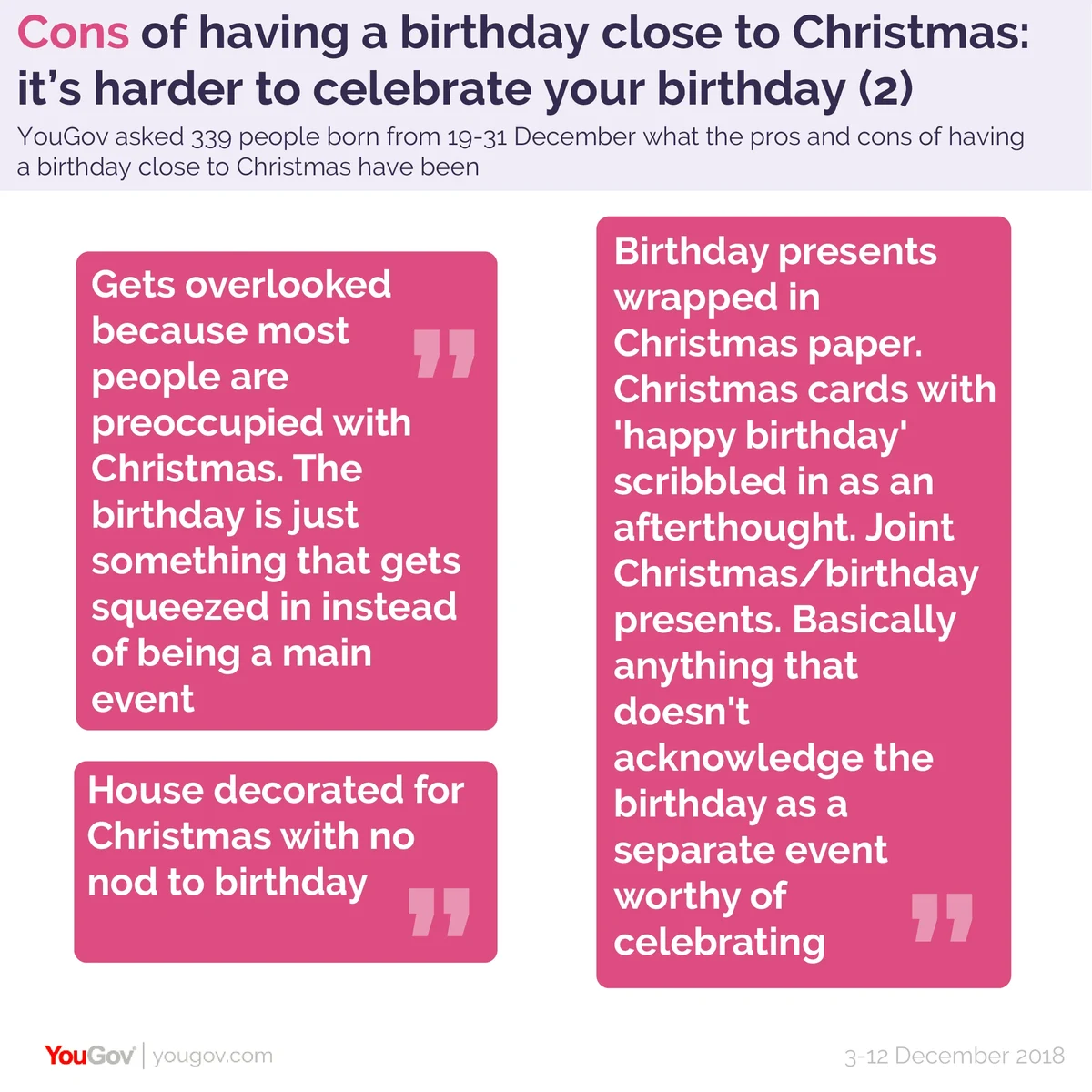 People are in the festive spirit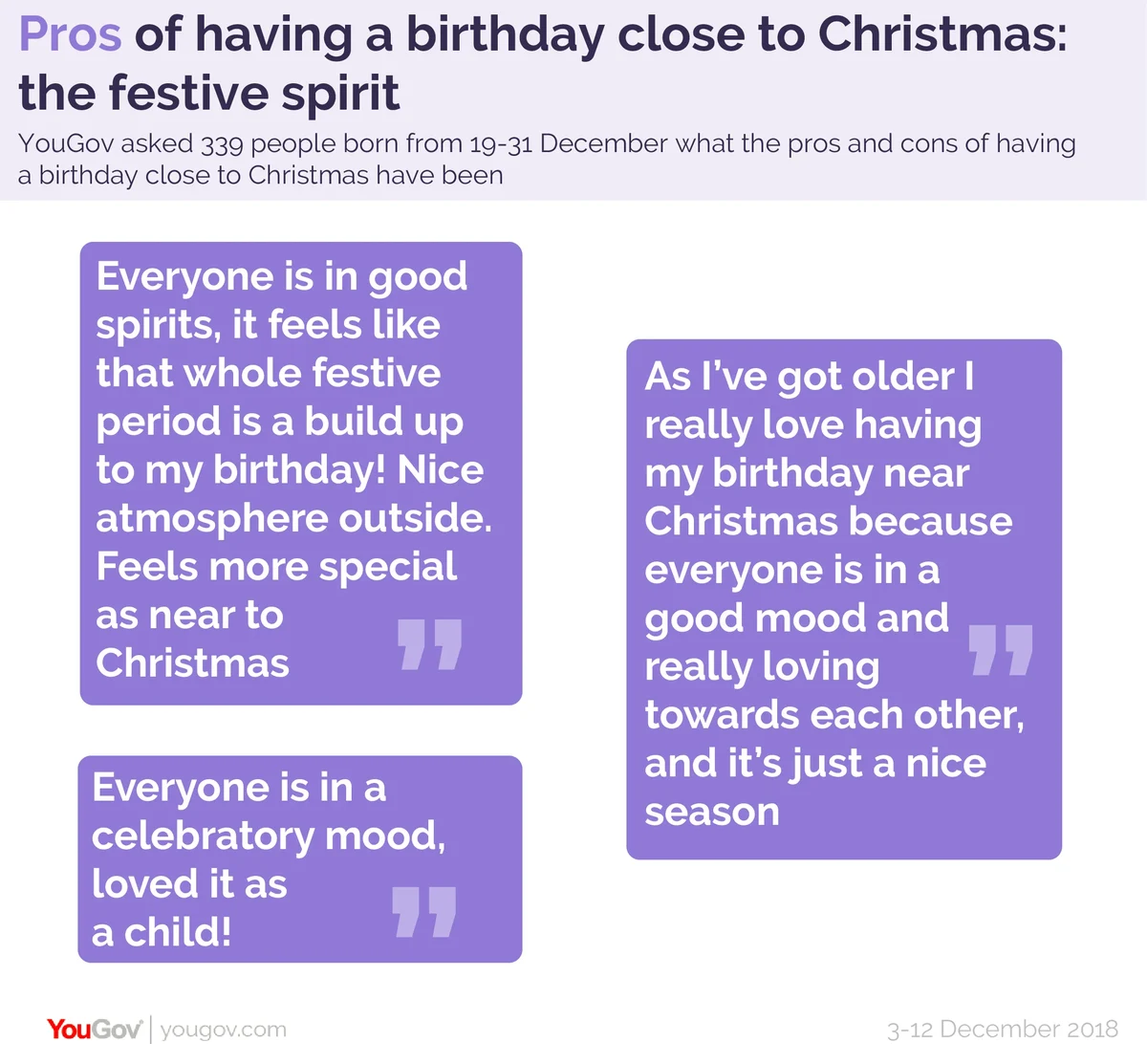 You're less likely to have to work on your birthday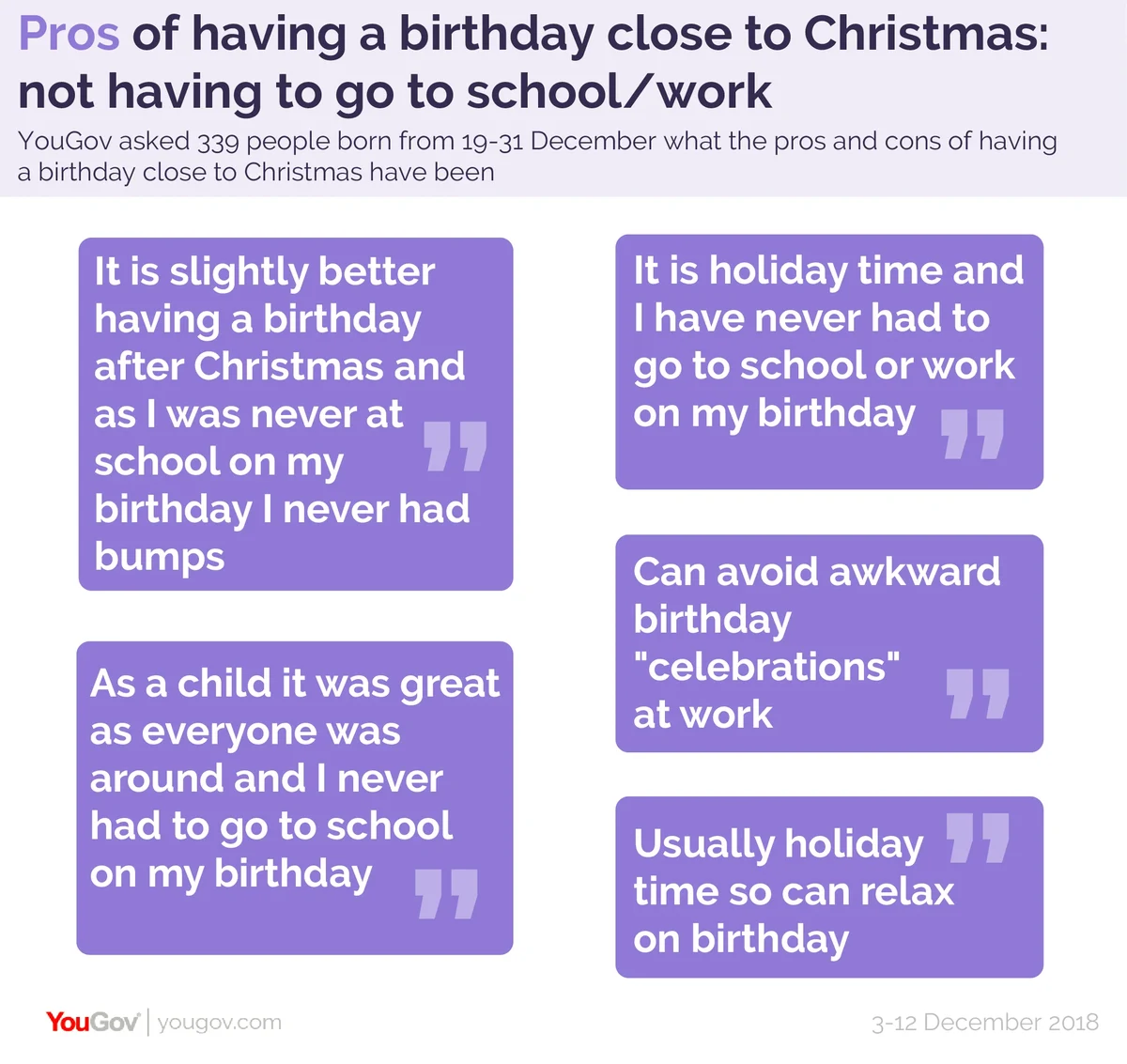 Your family are around for your birthday