The majority of people take the statement at face value (even if they don't follow it)
"Oh, don't worry about getting me anything" can be frustrating words to hear around Christmas time; convention and politeness dictate that we have to buy them something, and we're totally out of ideas, but they're not forthcoming with suggestions.
But how, exactly, are Brits interpreting this "no presents please" response?
Now a new YouGov Omnibus survey findsd that one in five (21%) believe it's nothing more than a polite turn of phrase, and that the person actually does want a present. This includes including 8% of people who think that – on top of being unhelpful – their loved one would also be upset if they did not receive a gift.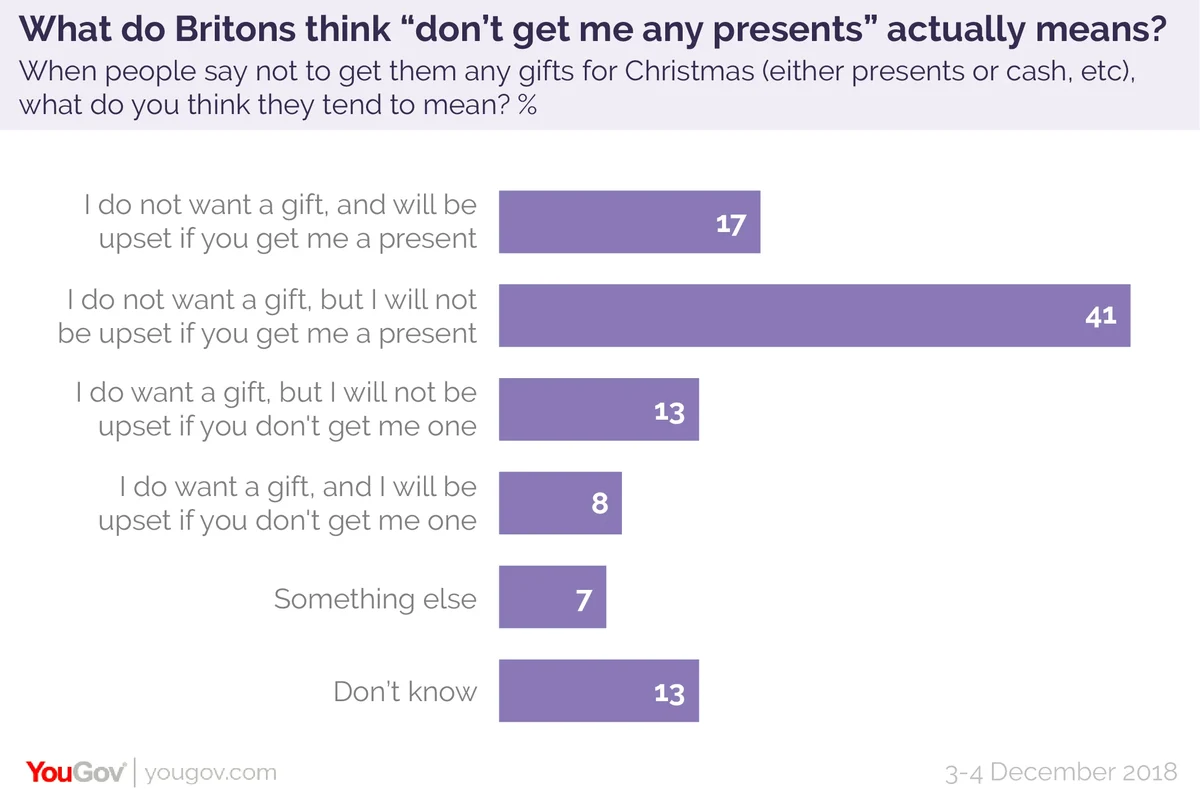 The majority of people (58%) take the response at face value, however, believing that the person genuinely does not want a present. This includes one in six (17%) who think the person would actually be upset to receive something having said they don't want anything.
Older Britons in particular are more likely to interpret the statement in this way. A quarter (27%) of 50 to 64 year olds, and 23% of those over 65, believe that the person they've asked would be genuinely offended to receive something having declined the offer. By contrast, only between 6% and 11% of those age groups under the age of 50 believe the same.
The youngest Brits – those aged 18 to 24 – are noticeably more likely to interpret the statement to mean that their friend does not want something, but would not be upset to receive a gift. One in four (25%) made this inference, compared to only 8-14% of those aged 25 and older.
Photo: Getty