Close to two thirds of parents oppose children being set summer holiday homework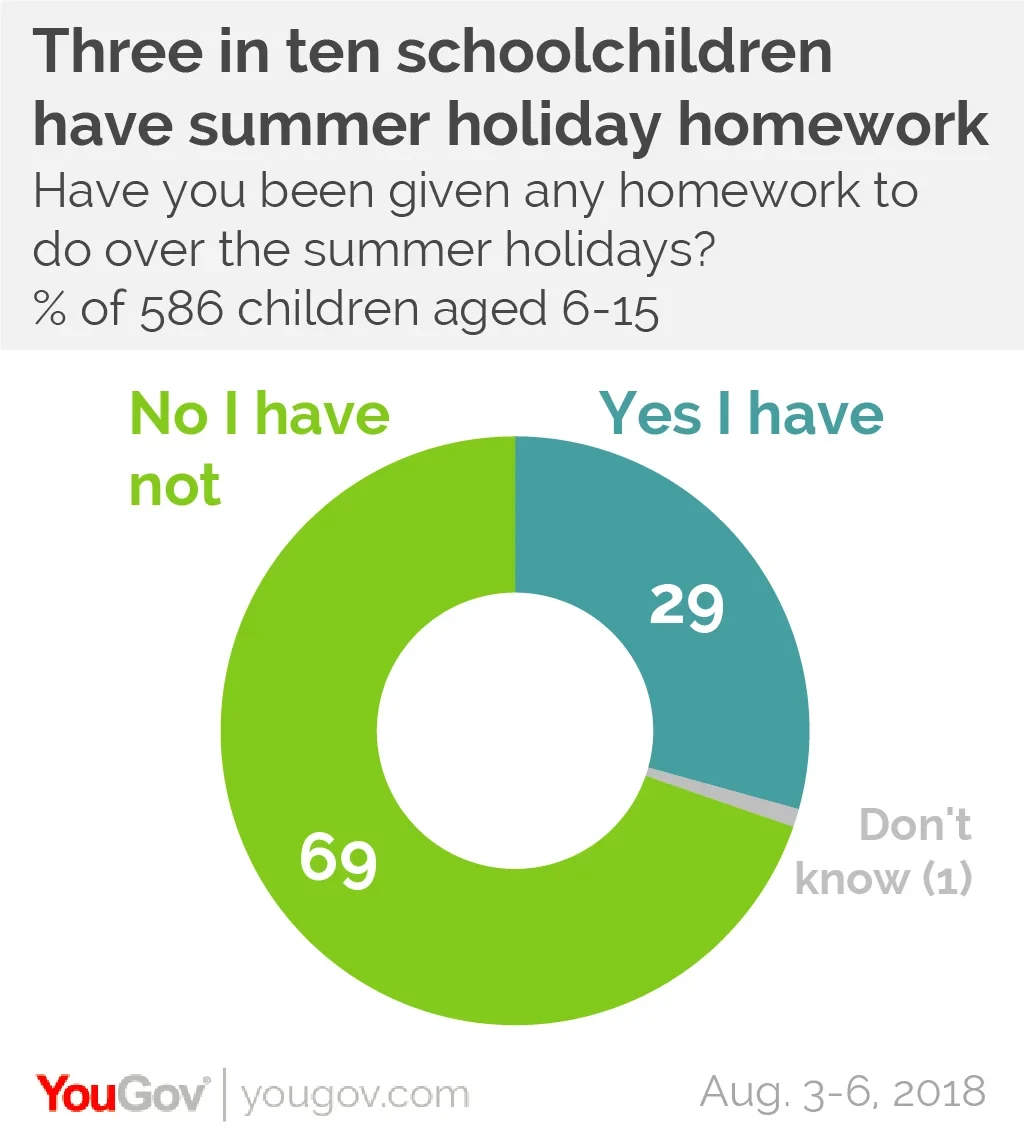 When most of us were young, the school summer holidays were among the most joyous times we had – a long break from having to think about teachers and lessons.
However, many children's summer holidays this year will not have been so care free. A new YouGov Children's Omnibus data reveals that three in ten children aged 6-15 (29%) say they have been set homework to do over the summer holidays.
The move comes as a separate YouGov study finds that close to two thirds of parents with children in the same age range (64%) believe that kids should not be set summer holiday homework. Mothers are more likely to think that children should get the summer off than fathers (67% vs 50%).
A third of parents of 6-15 year old children (33%) believe that children are set too much homework in the first place, including close to half (46%) of those who don't think children should be set holiday homework.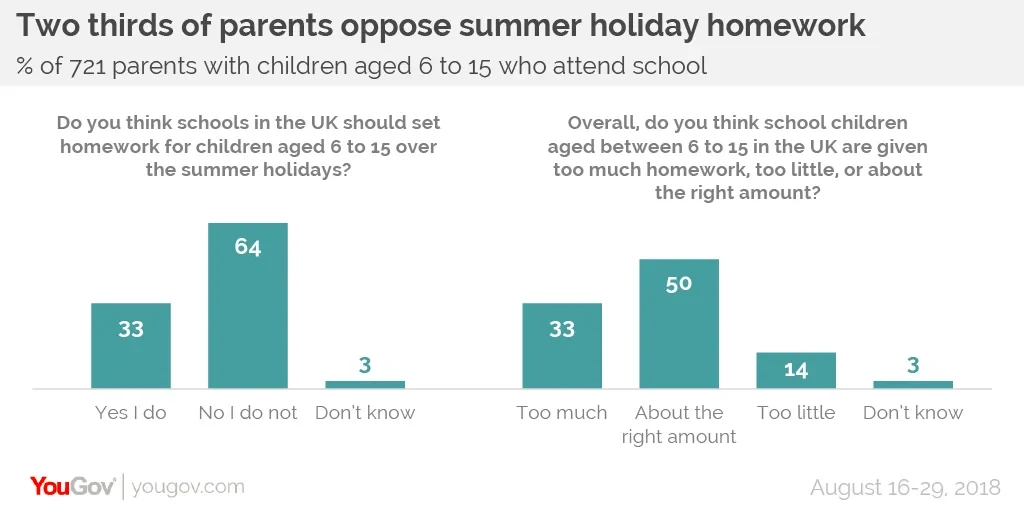 Photo: Getty
See the results of the children's survey here and the parents' survey here