Do you prefer your Phillips with one or two Ls, or your Anns with an e?
With the ONS revealing the most popular baby names of the year so far, it has become clear that parents are favouring more unusual spellings of names. For instance, the first name Jaxon has overtaken the more traditional spelling of Jackson for the first time.
While new parents might increasingly be fans of this spelling, a new YouGov Omnibus survey reveals that only 4% of Britons like Jaxon over Jackson. By contrast, 87% prefer the traditional spelling, while the remaining 9% have no preference.
The results form part of a wider survey on which variations of common names people prefer.
Male names
Among male names, the Jackson/Jaxon divide is the joint largest, alongside Joe vs Jo where 87% prefer the former and 4% the latter.
At the other end of the scale, the name variation that Britons are most evenly split on is Jerry vs Gerry. More than four in ten people (43%) prefer Jerry-with-a-J, while three in ten (30%) prefer Gerry-with-a-G.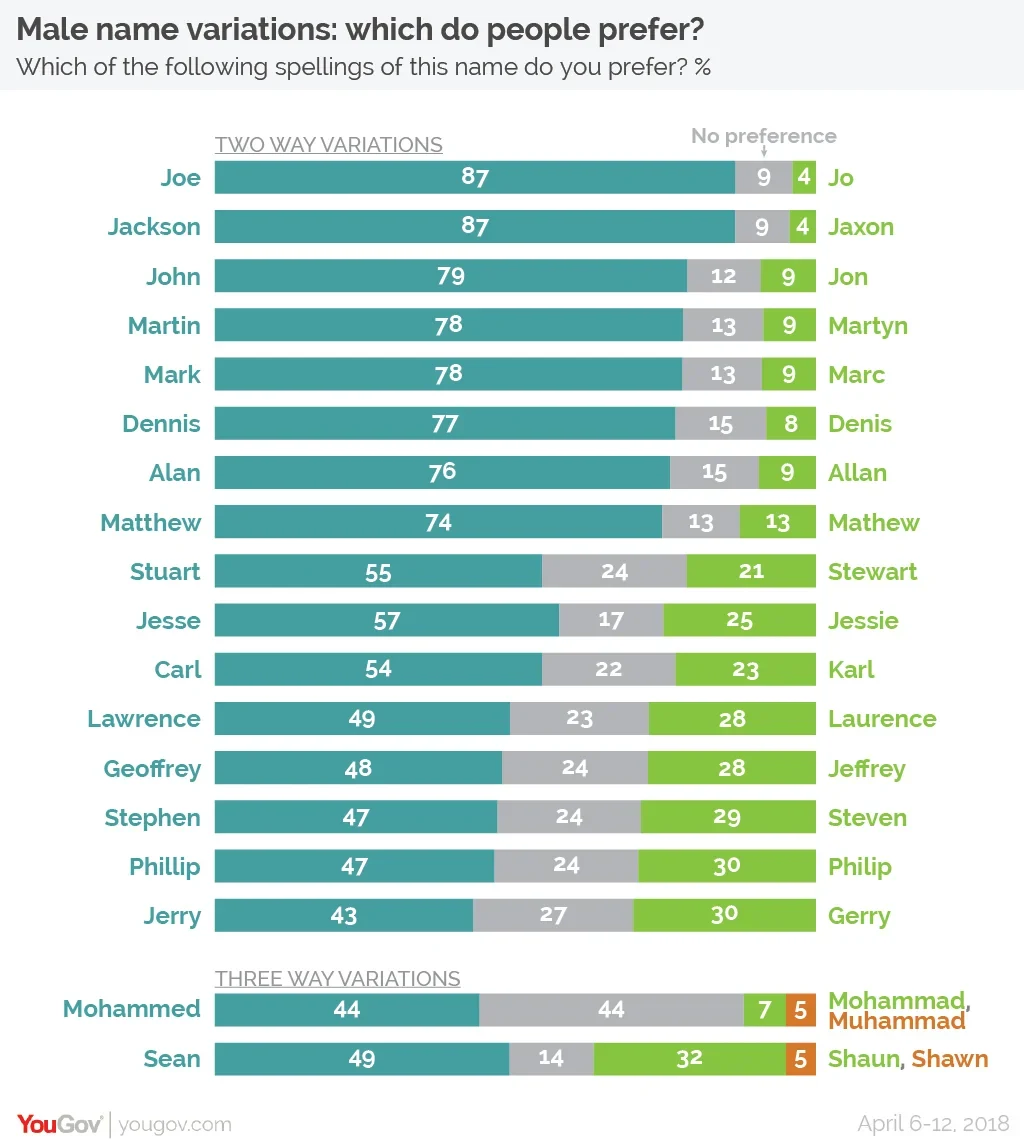 The spelling of Gerry/Jerry does divide the generations, however, with the youngest Britons (18-24 year olds) favouring the J-version by 61% to 21% while the eldest Brits (those aged 65 and older) prefer the G-version by 41% to 27%.
The number of Ls people prefer to see in Phillip/Philip also differs depending on age. While 18-24 year olds prefer a double-L Phillip by 64% to 20%, among the 65+ year olds this split is much more even at 39% for single-L Philip to 34% for double-L Phillip.
Female names
Among female names it is Rebecca/Rebekah that Britons are most unanimous on – 83% prefer the variant ending –cca while only 6% favoured the –kah version. Other one-sided preferences include Natalie (81%) vs Nathalie (7%) and Kim (80%) vs Kym (7%).
The most even divide comes with Lindsey vs Lindsay – 45% prefer Lindsey-with-an-e compared to 31% for Lindsay-with-an-a.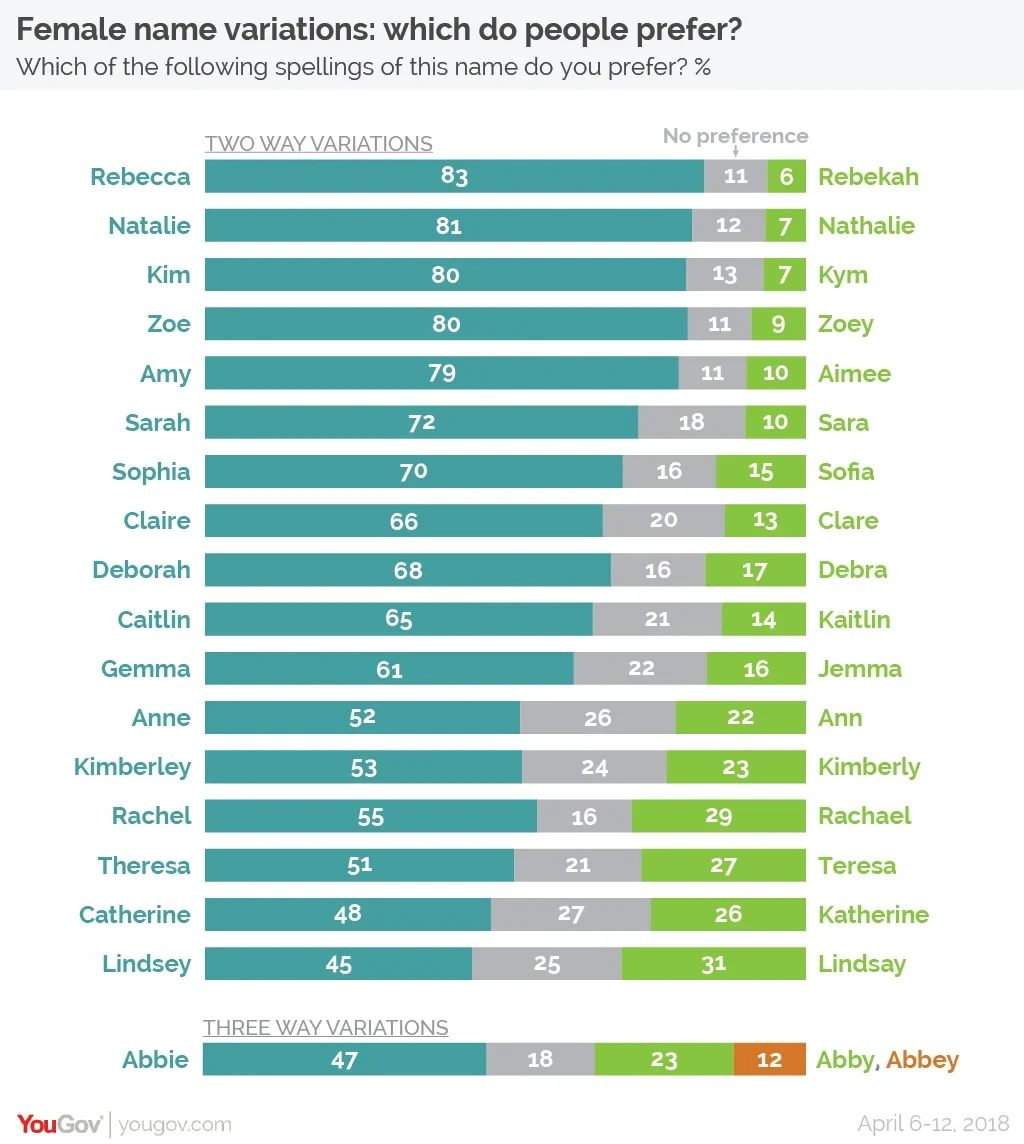 Younger people prefer their Annes with an e – 70% of 18-24 year olds favour Anne over her e-less counterpart Ann, while only 12% hold the opposite view. By contrast, only 43% of those aged 65+ prefer Anne-with-an-e, while 27% prefer Ann.
Another female name that splits the generations is Deborah/Debra. While Deborah is the preferred form among all ages, the proportion of 18-24 year olds who prefer Debra is much higher at 27% compared to only 11% of 65+ year olds.
Photo: Getty