More than half of Olympics fans believe Team GB will be in the top five of the medal table at Rio 2016
The excitement of the London 2012 Olympics seems like a lifetime ago. The record medal haul, the breath-taking opening ceremony, Boris Johnson getting stuck on a zipline – it's hard to see how Rio 2016 could possibly top it.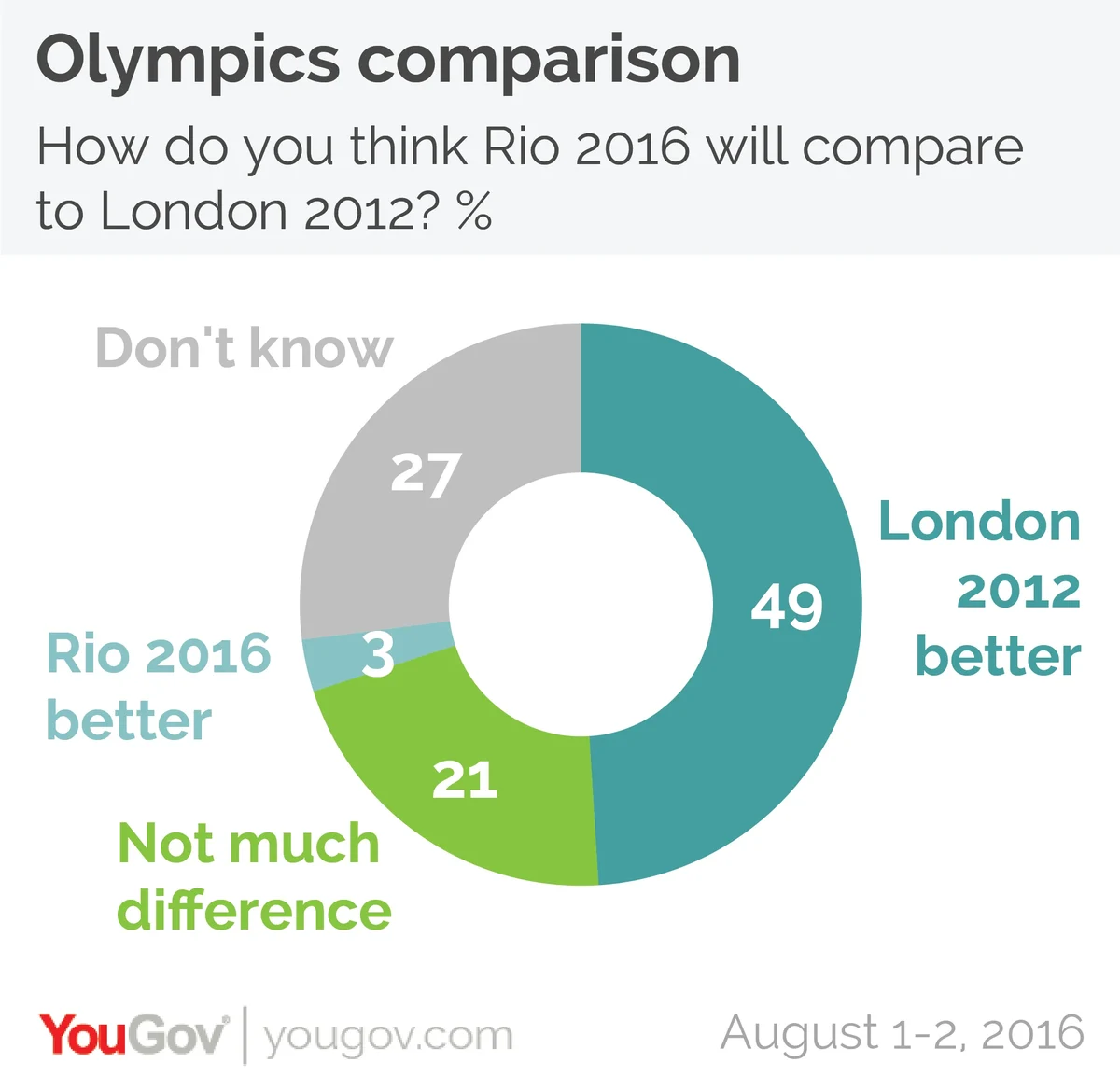 At least this is what Britons think. A paltry 3% of people think that this year's Olympics will be better than the Games of four years ago, whilst approaching half (49%) believe that Rio won't be able to top London. One in five (21%) think that there won't be much difference between the two.
As a result of this - and the fact the Games are not taking place on home turf this time - Olympics fever is more muted in Britain this year than it was in the run up to the London 2012 games. Whilst a majority (51% vs 46%) of people were interested in the Games just prior to London 2012, this year the levels of interest have flipped with 46% of people saying that they are interested against 52% who are not.
In light of Team GB's success four years ago, people are slightly more optimistic about Britain's medal haul this time around. More than half of Olympics fans (52%) believe that we will be in the top five of the medals table, a slight improvement on where people thought we would end up 2012 (48%). For context, Britain placed third in the table in 2012 (correctly predicted by 13% in our poll at the time) and fourth in 2008.
Athletics is the sport that Olympics fans are most looking forward to watching this year, with 62% placing it in their top five favourite sports (down from 72% in 2012 - perhaps because of recent drug scandals affecting its reputation). The next most popular is swimming on 43% (declining from 46% in 2012), followed by track cycling on 28% (compared to 30% in 2012).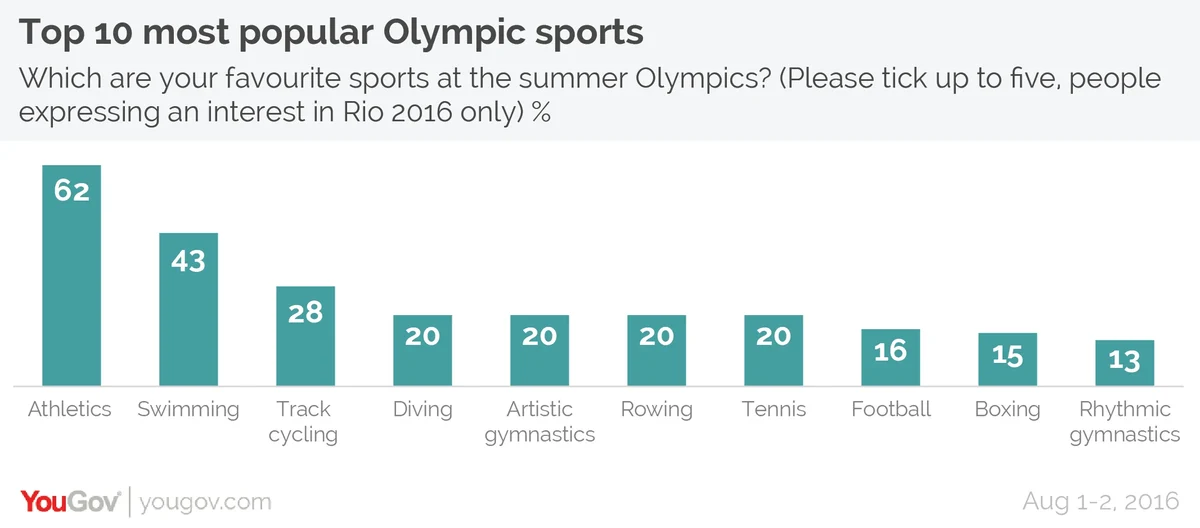 If they could compete in any Olympic sport, fans again put athletics in top spot (on 15%), followed by swimming (7%) and then football and tennis (both 5%). These are the same four sports chosen by fans ahead of London 2012.

The sports that fans would most like to see included at a future summer Olympics have remained consistent as well. Netball (34%), squash (32%) and karate (22%) are the three events people want added to the Games, the same as in 2012 (having excluded rugby sevens, which the IOC added to Rio 2016's roster). Alas, unfortunately for English Heritage, just 5% of fans want to see jousting become an Olympic sport.
In light of political events, such as the Scottish referendum, that have taken place since the London Olympics, it appears as though belief in the UK's sporting union is starting to fracture. In 2012, 77% of people said that Great Britain should compete as a single team at the Olympics. This year that number is down to 64%. Support has dropped across the entirety of Britain, but unsurprisingly it has dropped furthest in Scotland from 81% in 2012 to a bare majority of 53% now.
Photo: PA