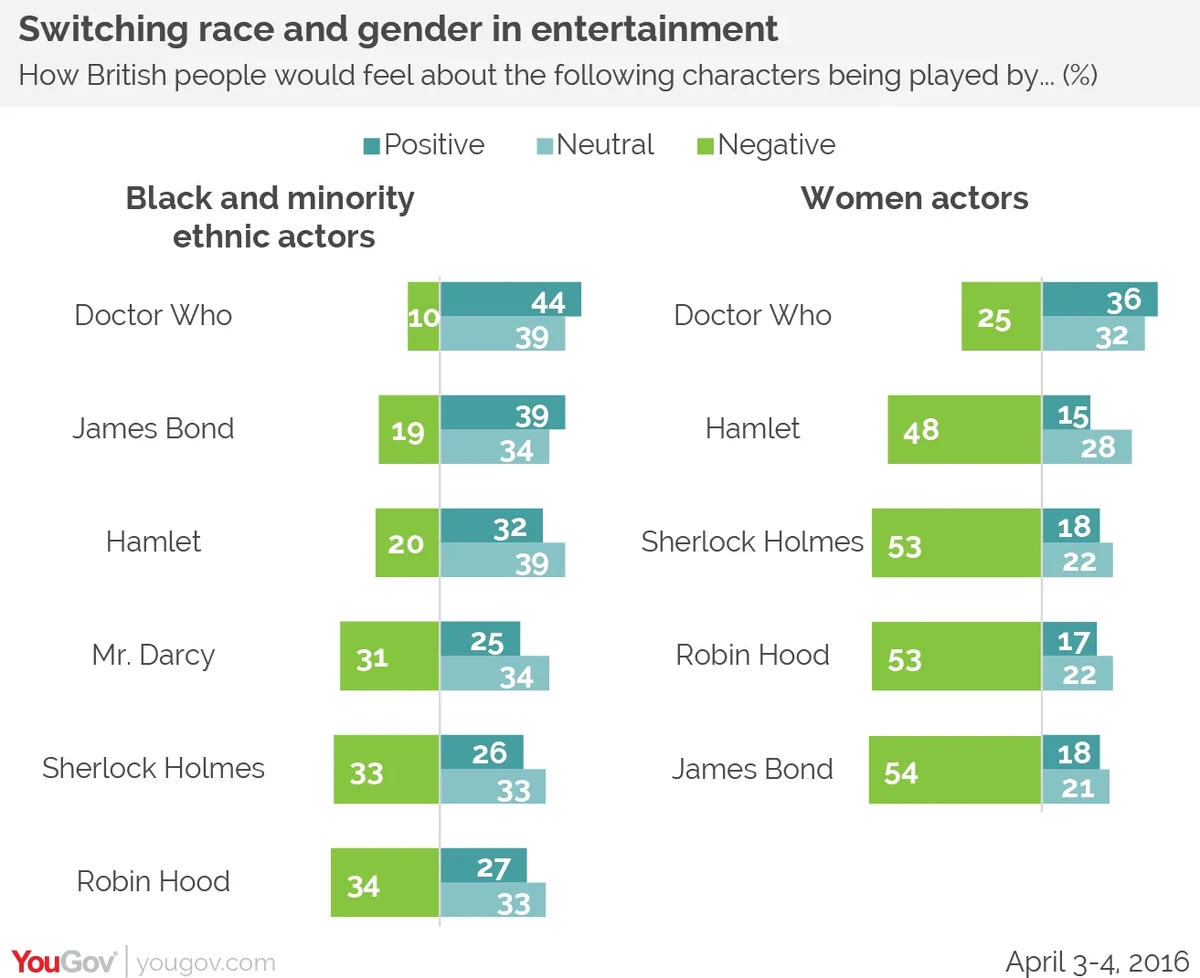 For all six of the roles, women are more positive than men about having them played by BME actors. The gap in positivity is at least 13 points for any of the roles, while the majority of women say they'd feel positive about a BME Doctor Who (51% compared to 37% of men) and there is a gap of 18 points for James Bond (48% of women would feel positive about a BME Bond compared to 30% of men).
For white characters in historical settings there is more negativity, however. Around a third say they would feel negative about a BME Mr. Darcy (31%), Sherlock Holmes (33%) or Robin Hood (34%).
And when people are asked how they would feel if the roles were played by women, there is even more negativity. While 36% say they would feel positively about a female Doctor Who, the majority say they would have negative feelings about a female Sherlock Holmes (53%), James Bond (54%) or Robin Hood (53%) – in every case, women are around equally as negative as men.