British Over-60s say Alzheimer's is their greatest concern about the later years of life – but grandchildren is the best part
Researchers at pharmaceutical company Eli Lilly say its new drug, solanezumab, has been shown to slow the progression of the early stages of Alzheimer's disease by a third. If approved, the drug represents a huge step in treating the cognitive illness, which accounts for 62% of dementia diagnoses. Current medication can manage symptoms of Alzheimer's, but cannot slow the worsening of the disease itself.
A new YouGov survey examines how concerns about ageing among Britons already in their later years compare to those anticipated by younger adults. As the survey reveals, Alzheimer's is a particularly prominent concern for both groups, but it is especially concerning for those in the older group.
52% of Over-60s cite Alzheimer's as one of their top three concerns about being in the later years of life, significantly more than cite other fears like the deaths of friends and family (41%) and cancer (31%). Among those ages 18 to 59, 43% place the death of friends and family in the top three, ahead of Alzheimer's (39%) and money (32%).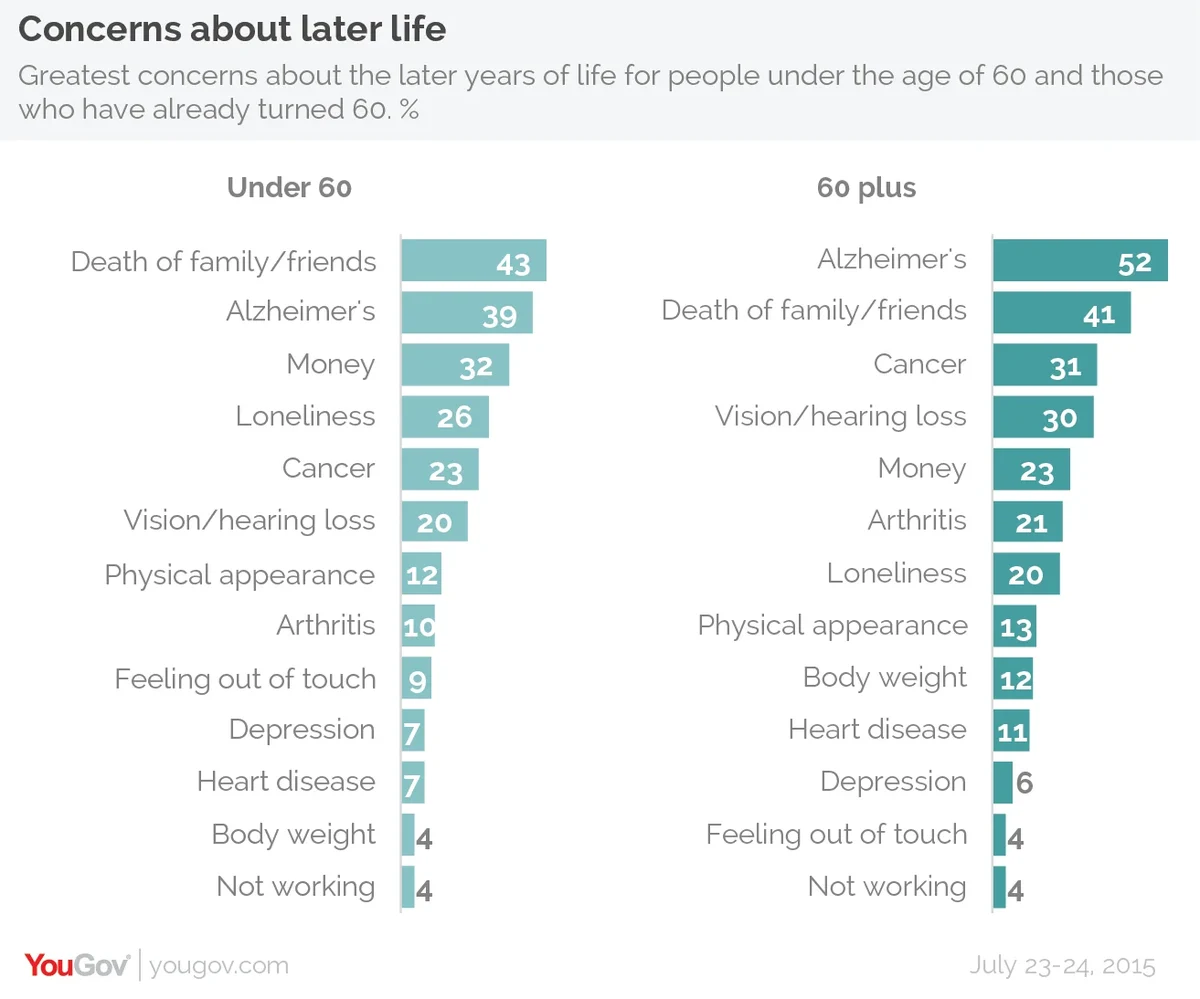 Fears about money are less common among Over-60s (23% put it in the top three). Similarly, loneliness appears to be more of a fear among younger adults (26%) than a reality, but even so one in five over-60s (20%) say loneliness is one of their biggest concerns about growing old.
Notably men and women who already face serious mental or physical health issues related to old age are unlikely to be represented in the survey.
The upsides of ageing
The survey also asked about the advantages of entering the later years of life, and this reveals a gap between expectations and reality as well. Having more spare time is commonly cited by both young (37%) and old (32%), but having grandchildren comes out easily on top for over-60s with 46%, and comes in a distant fourth with 18-59 year olds with only 21% putting it in the top three.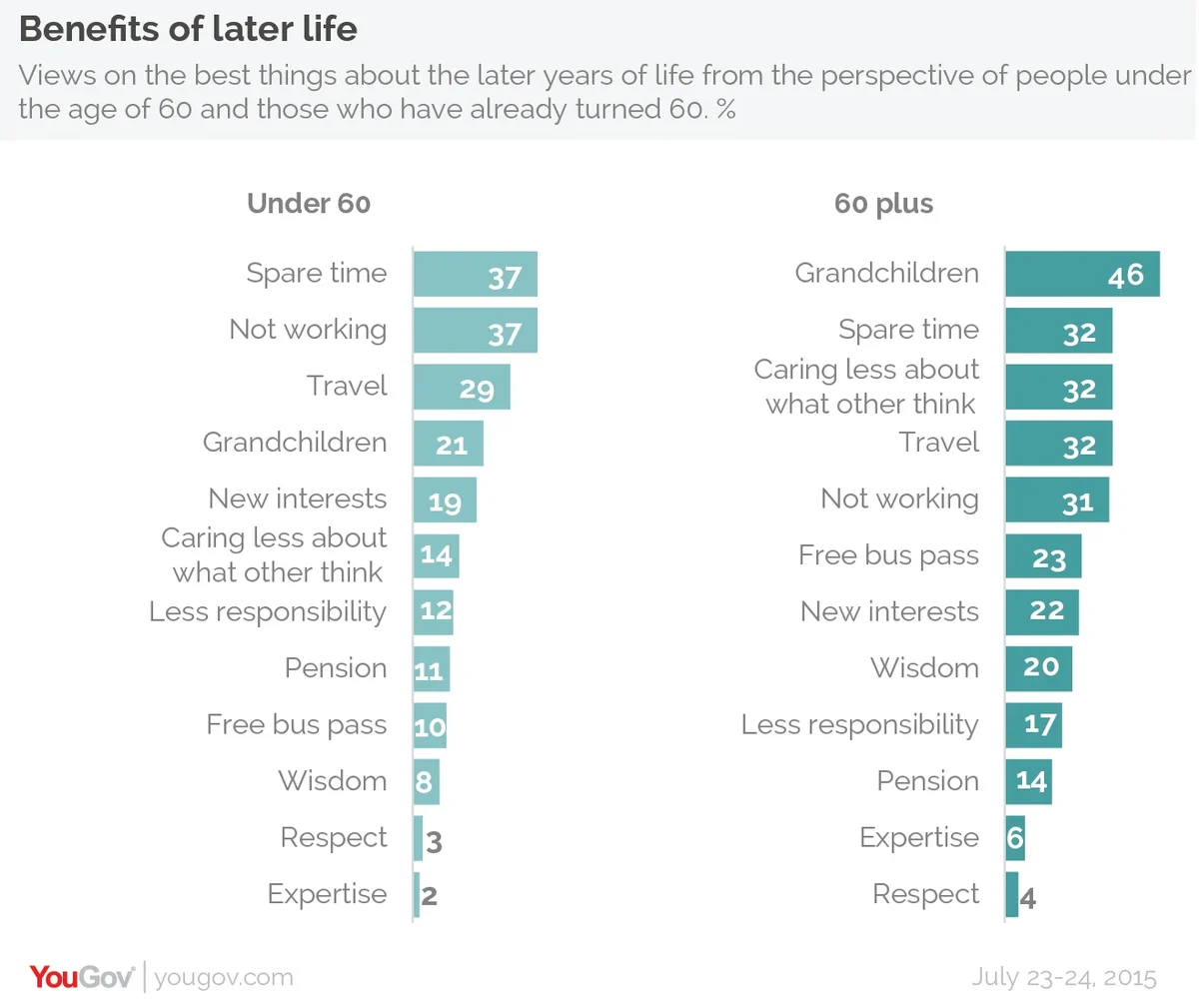 Conversely, "not working" comes higher on the list for those under 60 (37%) than those over 60 (31%).
There is also some evidence that the realities of growing old may not be so bad as they seem to younger people. While only 11% of 18-24 year olds say they are looking forward to old age, the number rises to 26% among 40-59 year olds (though 55% in this group still say they are not looking forward to turning 60). And 71% of Over-60s say they do enjoy being older, compared to 26% who say they do not.